To celebrate the release of the debut 'Double Agent' EP this summer from the eclectic artist Mooji, a remix competition has been launched that will appeal to aspiring producers with incredible prizes up for grabs. They include a fee of €1,000 per remix, 50% royalty shares, and the unique chance to be included on Mooji's special remix album - also titled Double Agent – due for release later this year.
Other prizes include a one year subscription to join the online education community at AskVideo.com (worth $199) to discover tips and tutorials on leading music software and applications including, Ableton Live, Logic Pro, Cubase, Native Instruments, studio and recording techniques, synthesis and much more.
Adding to this huge prize pool is a SoundCloud Pro account and publicity coverage with media partners such as Resident Advisor, Electronic Sound magazine and Trust The DJ.
This is a one-off opportunity for electronic music producers worldwide to gain industry experience in the remix arena, and to work with versatile Mooji tracks that explore elements of acid-jazz, dub, funk, downtempo and blues. Three tracks up for remix are: 'So Good' featuring sexy slide-guitar effects and vocals by blues legend John Lee Hooker, dubby track 'Medley' featuring Lee 'Scratch' Perry, and dark electro number, 'Don't'.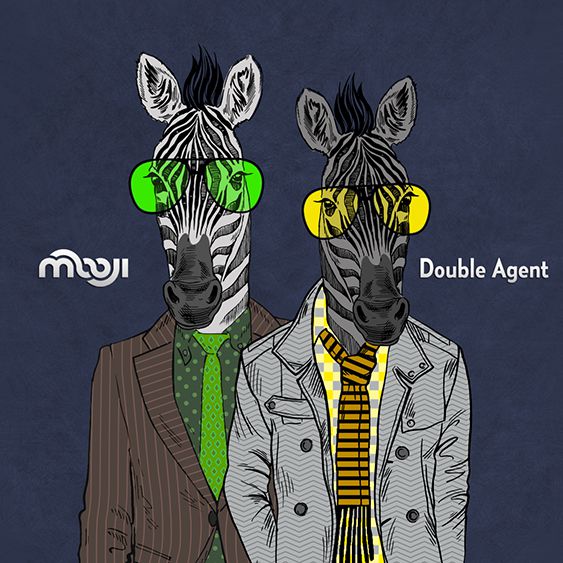 Listen to Mooji's Double Agent album and head over to www.moojimusic.com/remix-comp to enter the contest!
Entrants should head to www.moojimusic.com/remix-comp to listen to the EP and sign up for the stems. Reworks must be uploaded to a Mooji Soundcloud profile by 13 July. Further submission details and competition rules can also be found via this link.
This remix competition will also give budding producers the chance to join the list of superstar producers that have already remixed Mooji's debut 'Dark Matters' LIVE Album Mix (which he released under his techno alias Kramnik), such as Ben Simms, Timo Mass, Monika Kruse, Gabriel Ananda, Nick Warren, Hans Bouffmyhre, Herman Cattaneo, Cari Lekebusch and Alexi Delano amongst others.
A further five tracks from Mooji's Double Agent album and stems will be released and announced throughout 2015, and each will come with a €1,000 prize fee. As each single is launched online, a remix competition will be announced. Stems will be provided for all those who register and producers have a tight deadline of four weeks from the remix announcement to complete their work in their own unique style.
Good luck!