Portuguese developers Imaginando have been steadily expanding their software lineup, and the latest news from them is the release of the AUv3 version of their soft synth, DRC. Audio Units on iOS allow you to use effects and instruments inside mobile DAWs such as Cubasis, in the same way you'd use a plug-in on your desktop. Here's what they told us about it.

Today we are incredibly excited and proud to announce that DRC on iOS now features AUv3 support! After months of hard work involving some difficult technical challenges, we're thrilled to have achieved one of our primary goals for DRC with this release.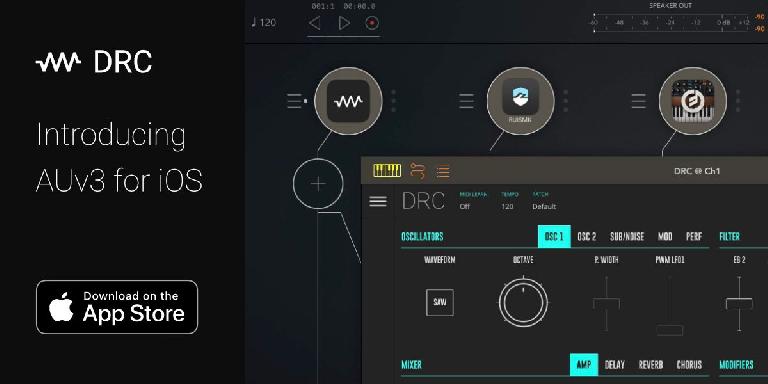 The iOS music production scene is growing faster than ever thanks to the possibilities of the AUv3 plugin format/standard, and now DRC is part of that revolution. We believe mobile music production software has the potential to be amazing, and today is a significant milestone accomplishment that puts us in a strong position for the future.

This update is a big deal for us, and our customers too, as the most requested feature we've ever received for any of our products. That's why we are thrilled to announce that AUv3 is part of DRC's 'Unlock Synth Engine' in-app purchase. This enables us to provide the update to everyone who has already supported us at zero cost.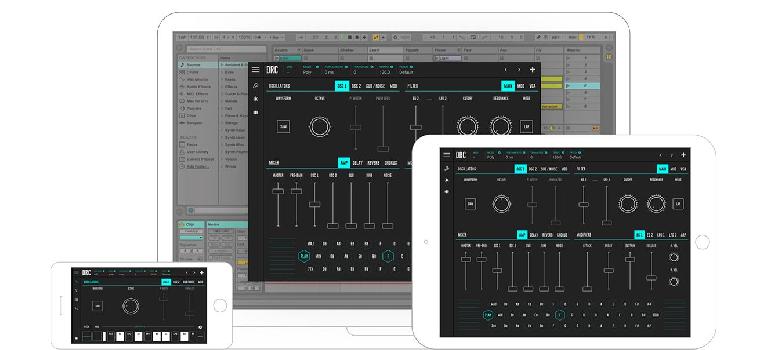 This means that from today we have increased the price of 'Unlock Synth Engine' on iOS only, as we believe this is the fairest way for us to offset the hundreds of hours we spent making this happen! For now, a maximum of 4 instances of DRC can be open at any time due to device memory constraints - something we plan to improve in the future.

DRC 2.0.0 for iOS is available to download now from the App Store, for devices running iOS 10.3 or later. This release does not affect the Android or DRC for Desktop releases.