The good folks at Sinevibes aren't just content creating very cool synth and audio effect plugins. In collaboration with Reverb they're offering Drift (normally $30) for free. It's a limited-time offer. So grab it while it's around. Here's what Sinevibes have told us about the offer:

For a limited time, you can download our Drift plugin free of charge. Drift features two physically-modeled chaos oscillators working on two separate effect modules. With this unique tool, you can have the dynamic characteristics of wind gusts, air turbulence or rising water bubbles with filter, phaser, flanger, tremolo and pan effects. Follow this link to get your copy for free—available for a limited time: https://reverb.com/software/effects/sinevibes/55-sinevibes-drift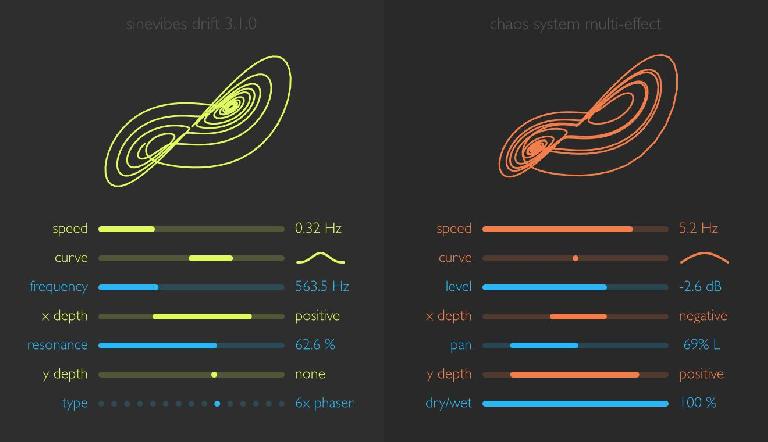 We would like to also remind you that you can get a 20% discount on any other Sinevibes plugin. For example, you can get our new Alternator motion synthesizer or Fraction slicing workstation for just $55 (instead of $69), or any of our sequenced effects like Cluster, Inertia or Switch for only $23 (instead of $29).

Simply go to our online store to make purchase and enter this code into the checkout form: SINE-IDOG-DCNT. If you wish, you can also upgrade to our entire plugin collection, just let us know and we will get back with a special reduced upgrade price.