Genki Instruments has announced a massive $100 price reduction of Wave, taking the retail price down to $199. Wave, the ring that lets musicians control sound with motion, was brought to market through a successful crowdfunding campaign. Last year, the Reykjavik-based company finished development, production, shipping Wave and Eurorack companion module Wavefront, to hundreds of crowdfunding backers and early customers all over the world.
Wave is a smart ring that allows users to easily control sound, shape effects and send commands using gestures. With three accessible buttons, users are in full control and can turn the ring on or off, as well as change sounds, parameters and effects without disrupting their flow by having to go back to the computer. Due to its design, players don't need to take their hands off their instrument to control their DAW. The control is right at their fingertips.
Softwave, Wave's Companion Software Launches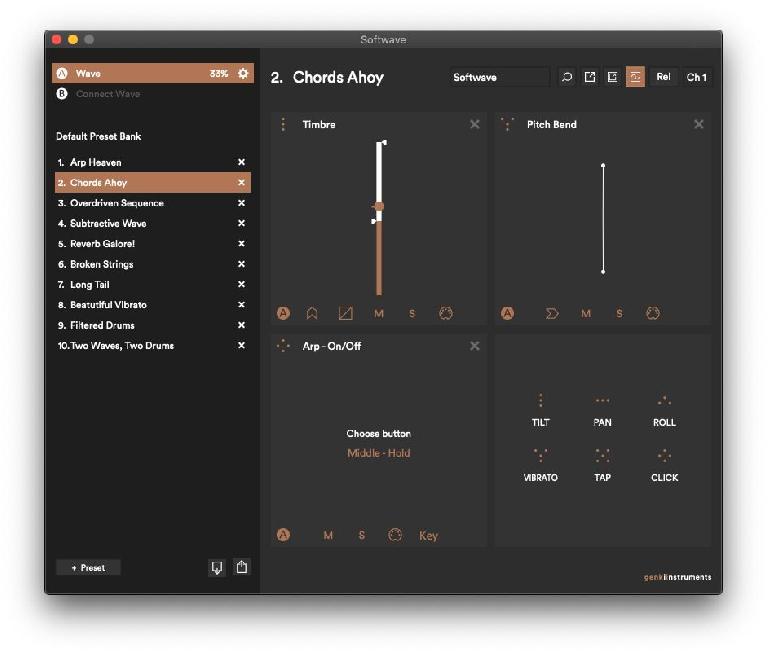 Since Wave's release last fall, users have had access to a beta version of an application specifically designed to accompany Wave. At its core, the software presents a visual overview of the signals coming from Wave and allows users to customize it's functionality to the fullest. Softwave has been developed in close collaboration with early adopters incorporating their feedback and refining the initial version.
Softwave allows users to fully customize Wave by creating their own presets and banks. It can both help users intuitively map Wave's functions to their DAW of choice and host their favorite VST3 and AU plugins. Softwave also has a built in sound engine and comes pre-loaded with ten curated presets so you can start exploring Wave's expressive capabilities from the get go.