Gecho, Polyphonic, Pocket Loop Synth That Makes Music From Noise
Gecho. Imagine an open-source, battery operated music machine that converts environmental noise into musical loops and phrases. Better still you interact with the box and can program it in four ways.
Gecho is described as a "pocket-sized musical instrument for your active relaxation, plus open platform for experiments with sound and music making." But, honestly, I think you need to see and hear it in action to get a sense of what it is capable of. Well, thank goodness for videos then ;)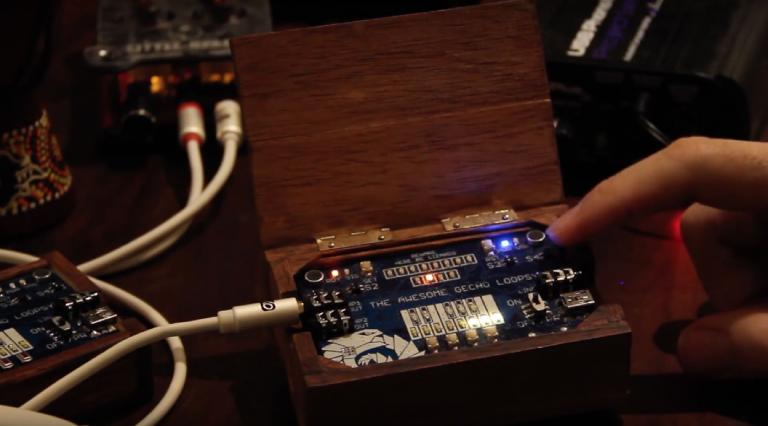 You could think of Gecho as a portable, battery-powered subtractive synthesizer. Except, replace the oscialltors and sound generators with little contact microphones and touch sensors and start singing, whistling or tapping your fingers or other objects. "The collected signal is fed through a group of variable-resonant filters, forming chord-progressions. At the same time, environmental noise peaks disturb the filters settings, creating complexity of sounds." Gecho also senses magnetic fields and infra-red light and turns these into sounds you'd like to hear.
This playlist of videos is well worth watching to understand what Gecho is and how it works:
If you like music boxes, meditative soundscapes, DIY projects (that include or exclude soldering), of fully-assembled music machines, then Gecho could well be for you. Currently Gecho has met over 50% of its €24,000 goal on Kickstaretr with 27 days remaining.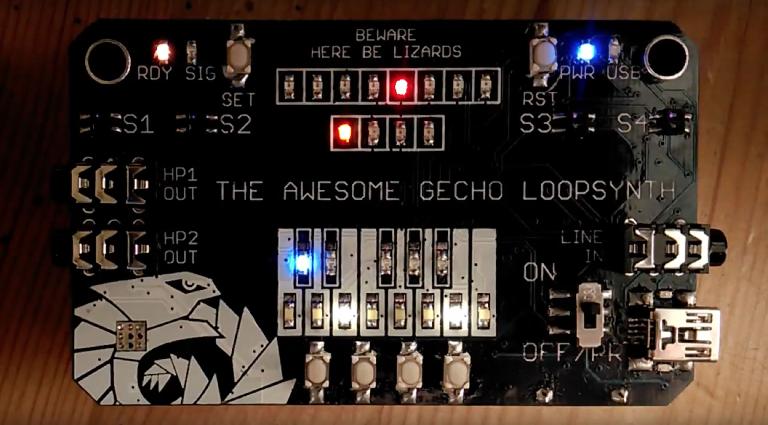 If you enjoy soldering you can grab Gecho board for as little as €55. For just €85 you can can an assembly only DIY kit, and €128 gets you the Gecho Loopsynth in a wooden box all ready and waiting to turn environmental sounds in meditative looping music.