Cowbell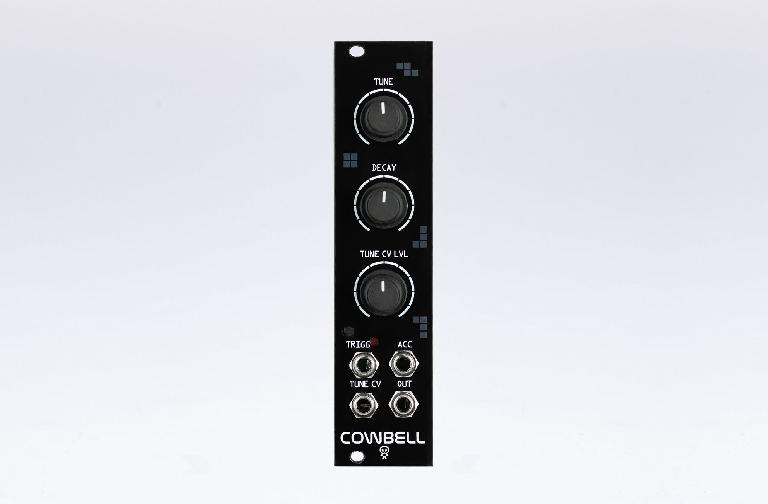 Erica Synths Cowbell module is an extended, modular version of Yocto (808) cowbell. For more sonic versatility we have added Tune and Decay controls, as well as Tune CV with an attenuator for nice vibratos.
Features
Manually and CV controlled tune
Decay control
Manual trigger
Accent input
Module width - 6HP
Module depth – 35mm
Recommended retail price - 130 EUR (VAT excl.)
Black Multi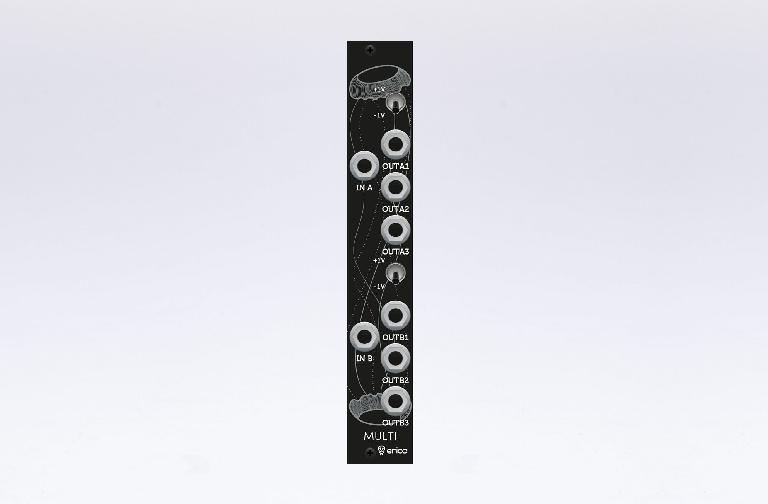 Erica Synths Black Multi is highly accurate active buffered 2 x 1to3 or 1to6 multiple that will work for signal splitting in any circuit, including driving several VCOs in tune from one CV source. "Octave" or +-1V offset switches on both channels allow to add or subtract one volt form each channel thus transposing VCOs one octave up or down. Hidden feature - custom offset - allows to set user defined offset on the first channel.
Recommended retail price - 75 EUR (VAT excl)
ERICA SYNTHS MODULES NOW AVAILABLE FOR VCV RACK For Free!
Patch, tweak knobs and listen virtually! Black Wavetable VCO, Black Octasource & Pico Drums are now available for VCV rack. And there is more to come in near future!