December 9, 2015–Erica Synths has added to its Black series one more high quality and unique functionality module – Black Dual Envelope Generator/LFO. The module has 3 basic functions:
Dual full ADSR envelope generator where each envelope can be adjusted one by one.
Two simultaneously controllable AD/ASR envelope generator.
Two LFOs with distinct waveshaping and key follow function.
Developing Black Dual EG/LFO we wanted to combine many modulation functions in one small size module. As a result Black Dual EG/LFO has incredibly compact design with width only of 10HP that saves plenty space in your modular case for other upcoming Black series modules!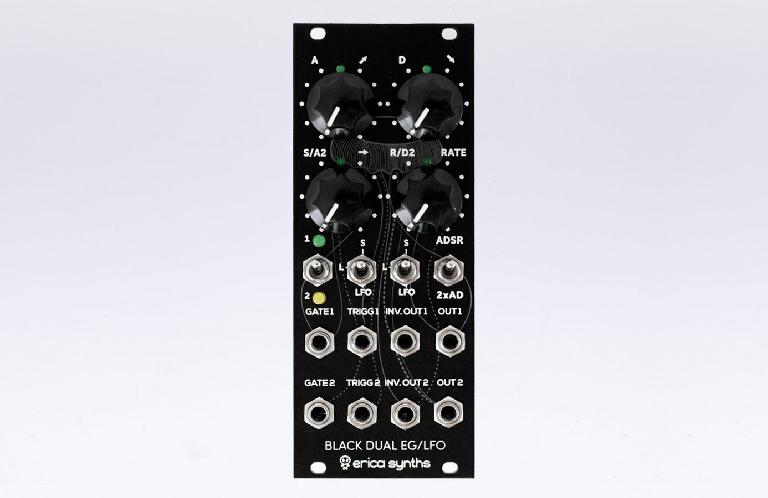 Check Erica Synths Black Dual EG/LFO in action here: