CDJ­2000NXS are the club standard. All it takes is a USB stick and you're ready to rock any venue. However, at home, some people use DJ software with CDJs, controllers or DVS. To retrieve their hot cues, loops and playlists in the club's CDJ­2000NXS, they have to prepare their music in rekordbox. With rekordbox sync, what is already prepared in Cross DJ is automatically reflected in rekordbox.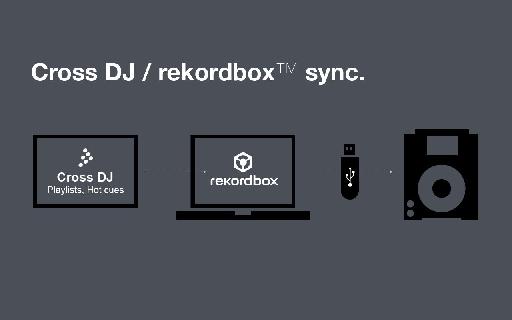 Cross DJ becomes the perfect software for CDJ­2000NXS users.
It's now possible to use your Cross DJ collection inside rekordboxTM. Get the best of both worlds. As Mixvibes develops Pioneer's rekordboxTM, Cross DJ is the only software to offer this compatibility.
Easy sync between Cross DJ and rekordbox.
In rekordboxTM, the Cross DJ collection is displayed in the bridge panel. Automatically syncs:
â- Playlists, smartlists, folders, track metadata.
â- Hot cues, memory points, loops (Each hot cue in Cross DJ is saved as a memory point
in rekordboxTM. Additionally, hot cues 1, 2, 3 are saved as hot cues A, B, C). Additionally, Cross DJ makes the preparation process easier: test mix tracks on two decks, or set hot cues in seconds using Smart Seek.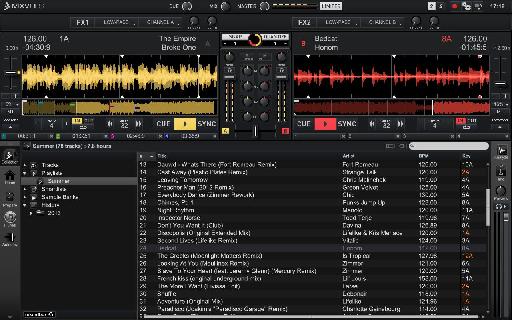 Time to switch to Cross DJ.
Cross DJ let you import your current DJ software library (including hot cues) making the switch effortless. Cross DJ offers the full pro DJ software package: 4 decks, video mixing, effects, samplers, slip mode, quantize, etc. And it can be controlled anyway you want:
MIDI: mapping for over 80+ controllers

DVS: compatible with any sound card (Cross only)

HID: works with CDJ­2000NXS, 2000, 900, 850, 400 and 350 (Cross only)

To end with, Cross DJ works just like CDJ­2000NXS. So you don't have to learn anything new.
<object width="640" height="480"><param name="movie" value="//www.youtube.com/v/DRGlRi3Psvs?version=3&amp;hl=en_US&amp;rel=0"></param><param name="allowFullScreen" value="true"></param><param name="allowscriptaccess" value="always"></param><embed src="//www.youtube.com/v/DRGlRi3Psvs?version=3&amp;hl=en_US&amp;rel=0" type="application/x-shockwave-flash" width="640" height="480" allowscriptaccess="always" allowfullscreen="true"></embed></object>
Cross DJ main features:
â- 4 full featured DJ players
â- 2x8 pad samplers with hot sampling
â- Ultra­accurate synchronization for easy beat matching
â- Complete DJ mixer with 3­band EQ, volume faders, cross­fader, level meters and direct
access bi­filter
â- Video mixing (video plug­in to be purchased separately)
â- Parallel waveforms and track overview display
â- Modular user interface
â- Smart seek (jump playback position using increments of 1/32 to 32 beats)
â- Snap and quantize
â- Slip mode
â- 8 hot cues/loops per track
â- Advanced beat grid editor for tracks with irregular BPM
â- Auto loops (1/32 to 32 beats)
â- Built­in key detection engine
â- Dynamic key control and display (harmonic or classic notation)
â- Keylock
â- Sync link mode (with master deck)
â- 14 audio effects
â- Audio Recording
â- Autoplay
â- All main audio formats compatible : MP3, M4A, WAV, AIFF, FLAC, OGG, AAC, etc.
Collection
â- iTunes integration
â- rekordbox sync
â- Advanced media management (smart playlists, highlighted in­key tracks, filter search,
color coding, tag editing, etc.)
â- Import libraries from rekordbox and other DJ software (Traktor, Virtual DJ, etc.) including
beat grid and hot cues
â- History playlist to keep track of previous sessions
â- Loopmasters sample banks offered
External control
â- Over 80 MIDI controllers support (Pioneer, Hercules, Numark, etc.)
â- HID & DVS control (Cross only)
â- MIDI Mapping editor with macros
â- Advanced audio routing
â- External soundcard support
â- 5 languages supported
â- Cross DJ iPhone & iPad Remote application support