Avid's Sibelius software is a long-established tool used by composers and musicians of all levels to create professional musical scores on their computers. Going beyond what most DAWs can do in the field of scoring, it's a serious package. But it also costs money - so now the company has released an introductory version. Called Sibelius First, it's completely free.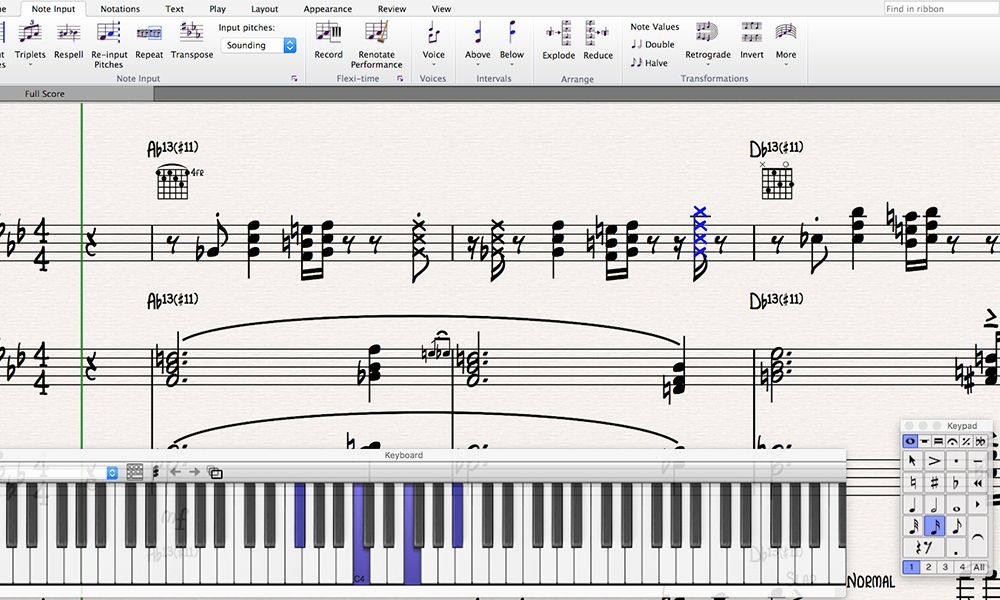 As you might have guessed, its feature set is more limited than its other family members but it's still a great way to get started. It supports up to 4 instrument parts, transcription, editing, and cloud sync among some other functions. Up to 10 scores can be stored and shared in the cloud.
Features
With the Score Starter, which provides genre-specific templates, and task-based interface guiding you through the entire process, you can create compositions with up to four instrument parts (staves) quickly.
View, play, edit, transpose, annotate, and comment directly on scores sent from others—whether they're using a version of Sibelius or different notation software (and sent it to you as a MusicXML file).
Add chord symbols and guitar chord diagrams by simply playing a chord on your MIDI keyboard. Turn notation into guitar tab and back again. And easily add lyrics, titles, and other text to round out your score.
Share up to 10 scores privately online—or publicly on your website or social media—and invite others to view, play, and comment directly on your music using any computer or mobile device.
You'll need to create a free account to download the software, and if you find you need more functionality in future you can upgrade to Sibelius or Sibelius Ultimate to unlock tons more tools.