In March 1999, ADAM Audio was founded in Berlin, Germany. And with its very first studio monitors, the company set a new benchmark in professional audio technology. "We're very happy and, of course, also a bit proud that our studio monitors have been part of countless music productions over the last twenty years," comments Christian Hellinger, CEO at ADAM Audio. "It's a challenge – a wonderful and gratifying challenge – to be part of a creative process and to help artists, producers and audio engineers make decisions by providing them with innovative new technology when recording, mixing or mastering their material," Hellinger adds.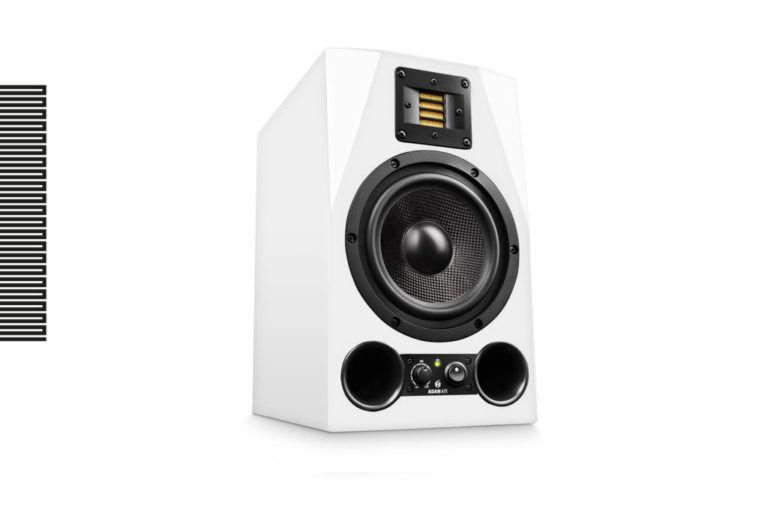 ADAM Audio achieved its breakthrough on the international stage back in 1999 with its ADAM S3A active studio monitor, with many still serving faithfully in renowned recording studios. The A7 (2007) and A7X (2010) models wrote new chapters in the company's ongoing success story. Among the latest ADAM Audio innovations is its flagship S series tailored to the needs of the most discerning audio professionals and the first ADAM Audio speakers to feature DSPs. In 2018, ADAM Audio launched the T series, providing newcomers on a limited budget with the coveted 'ADAM sound'. In the same year the company also introduced its SP-5 headphones, a mobile professional monitoring solution.

And, of course, we want to celebrate our continuing success story. ADAM Audio has created a limited edition of its legendary A7X speakers in a luxurious white finish, in a production run totalling only twenty units. This special version will be available through several channels throughout 2019. One pair awaits the winner of our Instagram competition, while another pair will be auctioned via eBay with all proceeds going to the charity Doctors Without Borders.
The Competition
Upload the picture of your studio (home studio, editing suite) on Instagram or Facebook and share it online so every music lover can see it too! If you don't have an account, create one — they're all free and easy to set up!

The winner will be rewarded with the competition's first prize: A special edition A7X white glossy. Runners-up need not despair: there are two more prizes to be won: The all-new ADAM SP-5 headphones and a pair of T5V studio monitors are waiting for you as second and third prize.