Ableton Live 10 Coming Soon?
No sooner has Ableton released a minor update to Live 9 with ROLI Blocks control surface support, images have begun leaking on a forthcoming Live 10, but with great news if you bought Live 9 recently.
OK. We love Ableton and don't want to be responsible for stealing their thunder... but when videos and multiple images get posted across the internet we'd feel remiss not reporting on what you've probably already seen.
On 31 August 2017 we reported on a video that shows DJ Jazzy Jeff using a version of Live that differed somewhat from Live 9. The skin and the browser were the two clues that it might be an as yet unreleased Live 9.x, a customised version specifically for Jazzy Jeff, or perhaps the next big version of Ableton's flagship DAW. Live 10.
Well, if these images posted today by Robert Baker on Facebook are anything to go by Ableton Live 10 is coming soon. The shots show (what we think) is the current version of Live 9 on Robert's computer accompanied by some printed promotional material (probably for a distributor or retailer) detailing an upgrade offer to Ableton Live 10.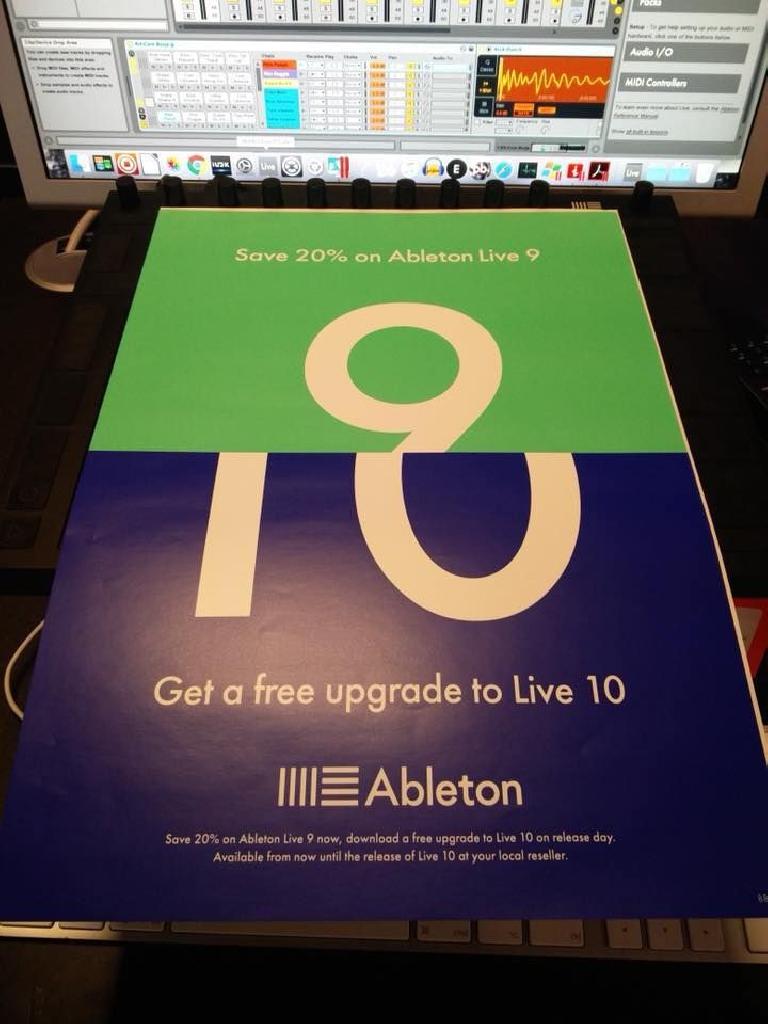 Additionally, another photo shows a trade show-style badge which might suggest Ableton will be rolling out Live 10 at the upcoming Ableton Loop conference in Berlin, Germany in November.
The printed material states:
"Save 20% on Ableton Live 9. Get a Free upgrade to Live 10.
"Save 20% on Ableton Live 9 now, download a free upgrade to Live 10 on release day. Available now until the release of Live 10 at your local reseller."
Judging by this messaging, Ableton will be announcing Live 10 before it is released and offer a 20% discount to anyone who buys Live 9 along with a FREE upgrade to Live 10 once it is available. That's a pretty good deal we think and should give everyone good reason to pull the trigger and buy Live 9 now if they've been sitting on the fence knowing they can upgrade to the next version as soon as it is released.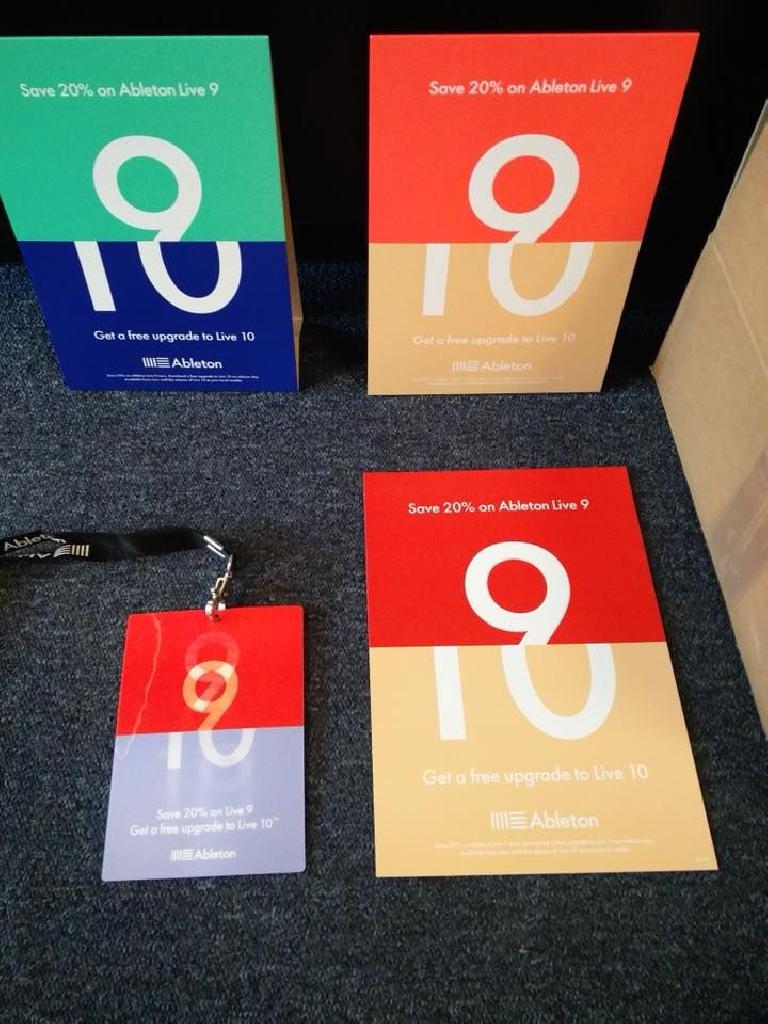 So far there's no news of what the new features are or whether the interface is much changed. We don't believe the half-shot of Live in the photo above represents Live 10, but we don't know as yours truly has had no indiciation from Ableton on release details or info for Live 10.
If you're still creating with Live 9... (you luddite ;) check out our online video courses to help propel you deeper, further and more successfully into whatever music you are making.