Did DJ Jazzy Jeff Just Leak Ableton Live 10?
We can't be 100% sure, but it looks like an early build of Live 10 made its way out of Ableton HQ in Berlin and found its way to the studio of DJ Jazzy Jeff if this video is to be trusted.
There's been no official word from our friends at Ableton about this. But we assume it's completely possible, and even probable, that early BETA versions of Ableton Live 10 are being used in the real world... at least, we think that now!
Once we began watching the latest episode of Rhythm Roulette featuring DJ Jazzy Jeff we couldn't help but get VERY interested when he begins using Ableton Live. We were encouraged by a post in the Ableton forums by Stefan Jantschek to check this video out. DJ Jazzy Jeff. In the studio. What's not to like? But when we reached the 3:24 mark we became even more interested.
The Live Browser doesn't look the same as the ones we're all rocking in Live 9...
Here's the episode of Rhythm Roulette featuring DJ Jazzy Jeff:
At a glance we figured that DJ Jazzy Jeff is using an awesome looking skin for Ableton Live 9. The GUI is dark, the colors pop and provide a welcome contrast both in Arrange and Session views. So, yes, this could be a skin... but, it's the browser that looks different enough to ring an alarm bell.
The (Live 10?) Browser has a different layout and there's at least one extra button we can make out from the (intentionally?) blurry video shot: A "Filter" button or field in the search field above the Browser Content Pane. (See below)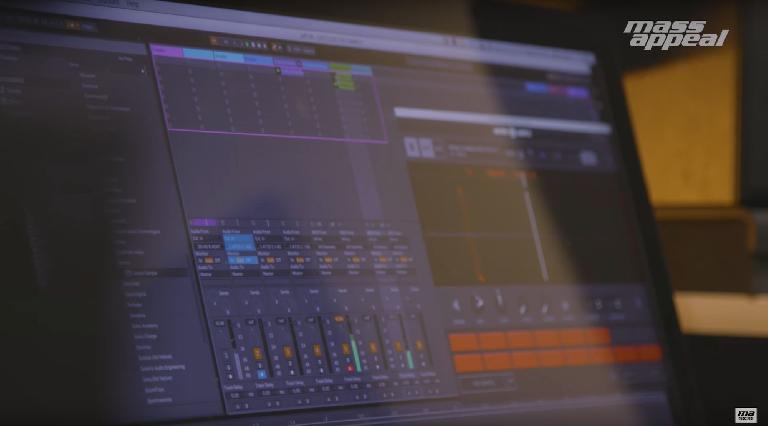 UPDATE: Markus Rauvala contacted AskAudio to inform us of his post on Gearslutz which discusses this video and comes to the conclusion DJ Jazzy Jeff is using a skin available for Live 9 called Disco. However, there are differences he's spotted between Live 9 as we know it and the version in the video: the coloring of clips is different . Normally when you color a clip in Live, only the upper clip name area is colored. In the video, the waveform area is also colored. Additionally, there's a new tab in the browser panel called "Collection". There also seem to be small differences in the MIDI editor (namely a section where clip lengths and such can be changed).
There's no other clues we've spied from the video that show any further additions to the Live 9 interface in terms of functions. So, perhaps this is a custom build of Live 9 created specifically for Jazzy Jeff by Ableton... perhaps he is testing a future update for Live 9, or perhaps it is Live 10 in early BETA.
Only time will tell.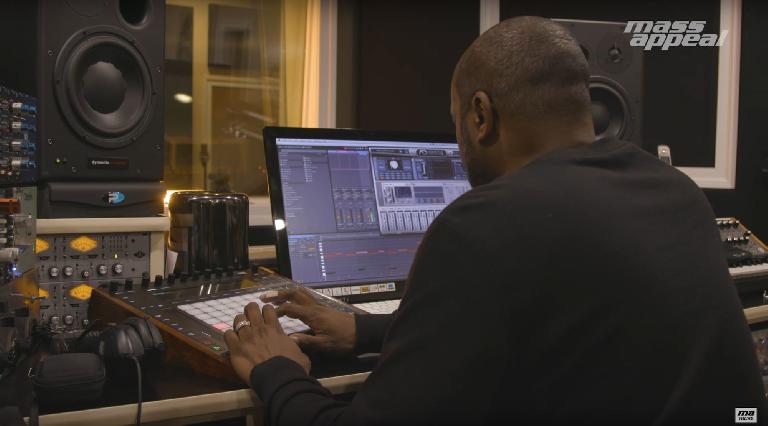 Either way, you might be interested to also check out this article on designer, Nenad Milosevic, who created a stunning redesign of Ableton Live as a project that was so comprehensive and well researched Ableton sat up and took notice. Whether they offered him his dream job remains to be seen.
Back to DJ Jazzy Jeff. Whatever version of Live he is running on his machine we are big fans of the skin colors.