The holiday season is upon us! If you have a budding producer (or world famous one) in your family and want to get them a thoughtful gift, here are 7 excellent choices that span the price range from modest to medium. All of these choices can be found for under $330 online, and they are arranged in the order from least amount of love shown to most (now, now - allow a little holiday humor here). If you ARE the producer in the family, then perhaps you'll want to 'accidentally' leave this page up on the screen or forward it to your family and friends! I won't tell if you won't.
Ask.Audio Academy Subscription ($15/mo. or $120/yr)
All the gear in the world won't make good music unless you know how to use it. Give yourself the quality training you deserve and become a better producer with the expert video courses in the AskAudio Academy. You will learn all the major audio software and hardware, tips, tricks and techniques from the pros.
Audix i5 With CabGrabber Pack ($99)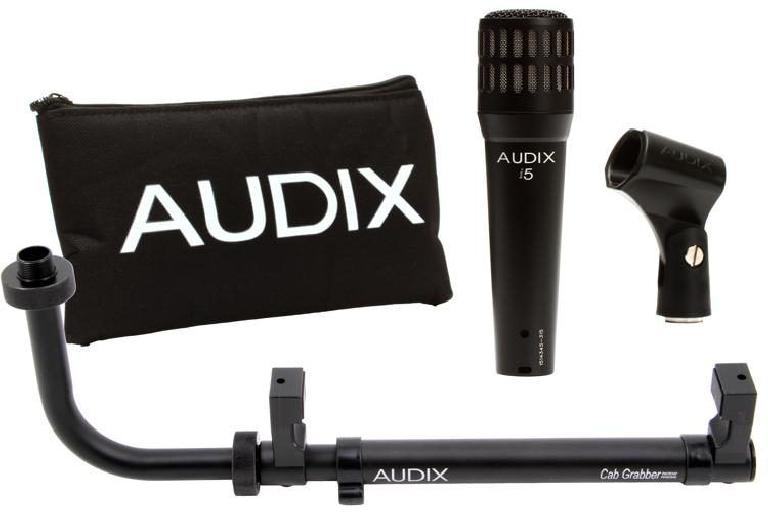 If your musician loved one is a guitarist, or ever produces/records guitar at all, the Audix i5 and CabGrabber combo is an excellent gift idea. The i5 is a really great 'all purpose' dynamic mic, but it works quite nicely on guitar cabinets. Even if your producer pal has a favorite mic for guitar use, the i5 works so well on so many things, it almost always pays to have one in your 'back pocket'
The CabGrabber is a wonderfully useful mic clamp that attaches around most amps and allows you to mic it up without a cumbersome full sized mic stand taking up space in your studio. I've got 3 of these babies, and I even keep one of them in my 'live bag' so I can mic a guitar amp in a band situation without having to give up one of my stands better used for vocalists.
The Cloudlifter ($149)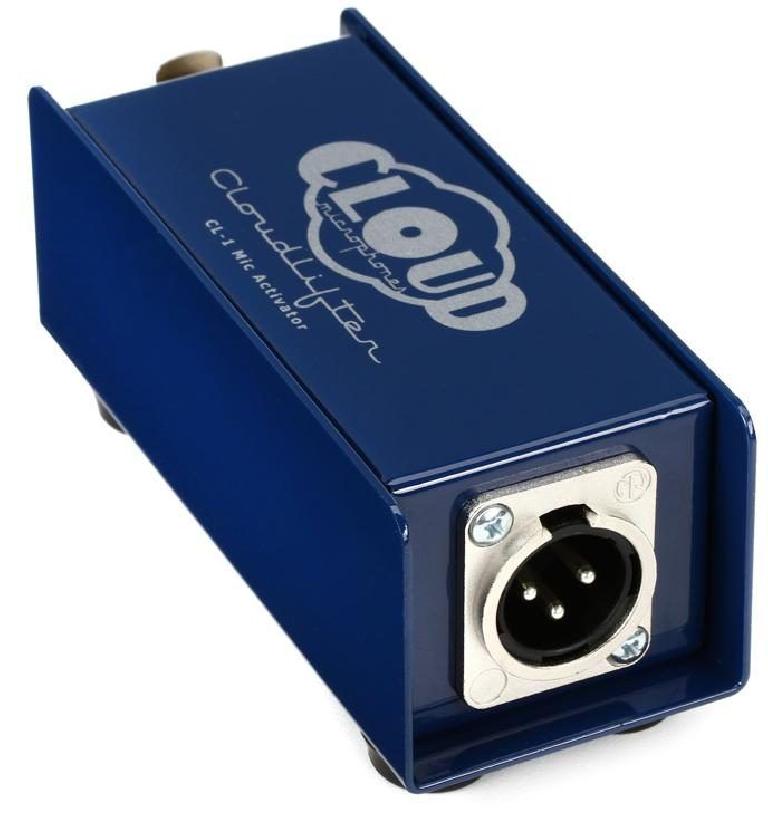 The CL1 from Cloud Microphones is a piece of gear that just about any recording engineer / producer should have in their arsenal. This little beast will give a LOT of clean gain (about 20db worth, but who's counting?) to a microphone that just isn't as powerful as you'd like. This gift would be a pretty safe bet because if they've already got one, it wouldn't hurt to have another! If the producer in your life does any voice over or vocals at all, chances are they use an Electro Voice RE20 or a Shure SM7B. Both of those microphones benefit greatly from the Cloudlifter. Plus, it fits in a stocking!
iRig Keys I/O ($199)

If your partner in life / producer does any work 'on the go' and owns an iOS device like an iPhone or iPad, the iRig Keys I/O is an excellent choice. This is a portable keyboard that works with iOS and it doubles as an audio interface! This allows your producing pal to get audio in and out of their portable device in a professional fashion (meaning NOT the headphone jack). You can also play in parts, write music, and sequence with iOS apps like GarageBand or Korg Gadget on the go!
ROLI Beatmaker Kit ($249)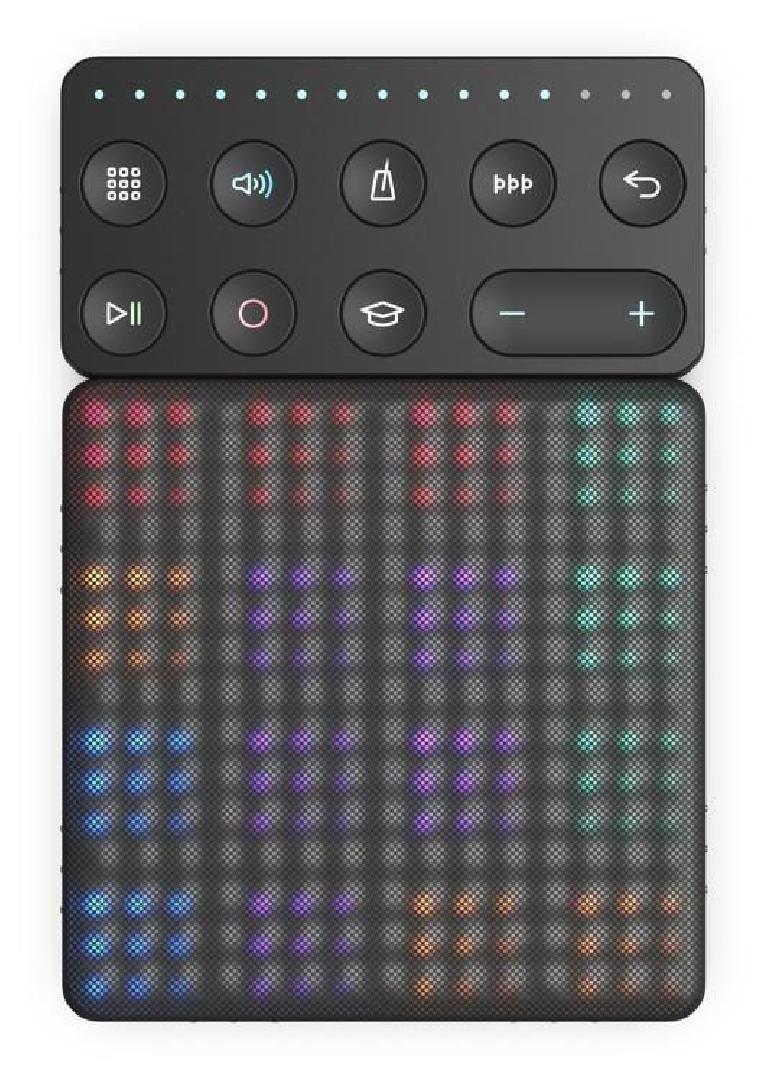 Now we're getting a little 'out there' - but that's where the fun stuff lives! If your studio 'someone' has this already, I'm sure you'd know - it's hard to miss! The ROLI Beatmaker kit comes with 2 'blocks' that attach together magnetically. One of them is an actual playing surface. You can play beats, riffs, scales, leads... you name it! All with 5 dimensions of touch. Imagine a surface that can instantly switch from drum machine to synth lead with the press of a button. The other block is dedicated for things like transport (play/record/etc) and looping. This kit is optimized to work with the Noise app for iOS and is like an 'Ableton Live in Your Pocket' for the musical mischief maker in your life.
Behringer Model D Synthesizer ($299)

This one is starting to get a little 'specific', but it's really interesting. If your gift recipient is into vintage synthesizers, producing, or writing music - Behringer is doing some really great things in that space. The Model D is a replica of an absolutely legendary synthesizer, but made with a modern manufacturing process and costing an absolute minuscule fraction of the cost. This clone can make absolutely soaring leads or pulse pounding bass lines. Whether they are into 70's funk or modern European EDM, this synth would make just about any musician absolutely giddy if it were handed out on the final night of Chanukah!
iZotope Spire Studio ($299)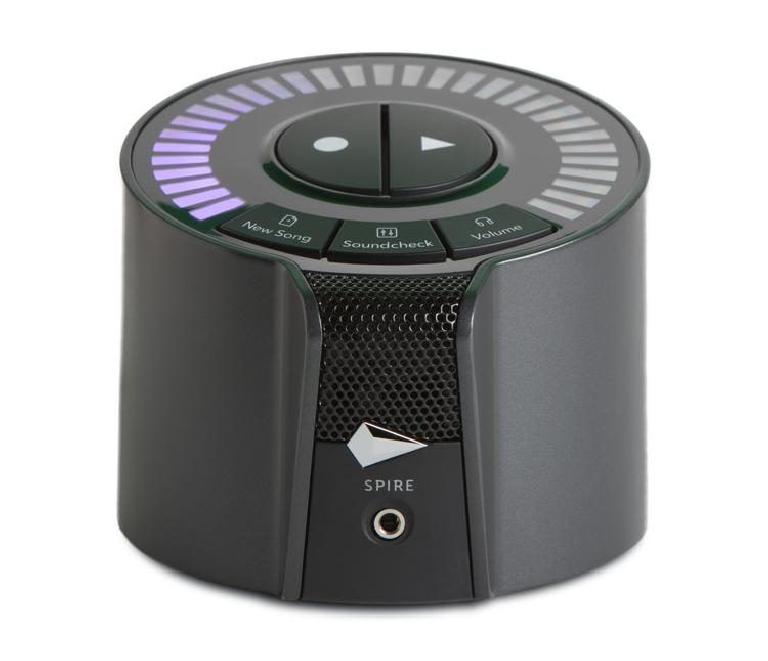 The iZotope Spire has been getting more and more interesting with every day that passes and every software update that happens. Izotope is a company that is known for its unique audio processing. They really push the envelope in terms of taking audio, enhancing it for production, and putting that final 'sheen' on it to make it stand above the rest. That's why when Izotope announced that they were making an actual recording device, the audio world stood up and took notice.
The Spire is a recording device with a built-in stereo condenser microphone that connects wirelessly to your iOS device. It offers studio quality recording 'on the go', and it is like a portable 'mini studio' that you can carry around in your laptop bag. It even has its own built-in battery, so you don't even need to plug it in! You can do some real production in a very creative and fun environment, then export the audio stems to your computer for professional mixing when you're all done. All in all, the Spire is an incredibly unique product that can provide inspiration and convenience to just about any kind of musician.
Apple iPad ($329)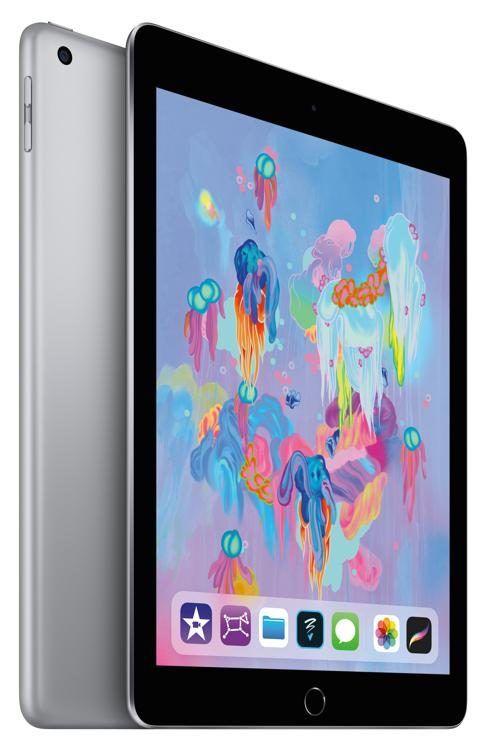 The iPad is such an important device to the modern musician, I almost don't even know where to begin. Of course, the allure of the higher end iPad Pro can be really tempting, but the price tag can make it an impossibility for many people when thinking about holiday gifts. Fear not, though! The standard 9.7" iPad can do some truly amazing things. Truth be told, most musicians don't even really need the 'big' one. Recording apps, synthesizers, cool audio effects, looping, notation, mixing, remixing - all of these things are possible even on the least expensive and most 'entry level' of iPads.
Maybe they want to use it as a remote control for their recording software on their computer? Most pro recording software allows for this. Perhaps they have a mixer that can be remotely controlled from an iPad. Maybe they want to be able to write music on the go. Are they a performing musician? Because sheet music on the iPad is a truly gig-changing and wondrous thing. All of these uses work perfectly well on the standard, least expensive iPad that Apple makes.
Seasons Greetings
Whatever you wind up stuffing into a gift bag, thank you for checking out Ask.Audio for our thoughts and info. We here at Ask.Audio hope you have an excellent and musical holiday season. You have given us the gift of your attention and trust and that is not something we ever take for granted. Happy holidays!
Oh, and whatever gear you get give yourself the quality training you deserve and become a better producer with our expert video courses in the AskAudio Academy. Learn the major audio software and hardware, tips, tricks and techniques from the pros: https://ask.audio/academy?nleloc=new-releases