UVI Releases Vintage Vault 4 With Introductory Offers
UVI releases Vintage Vault 4, a massive update to their premier vintage synth collection, now including the sounds of 263 hardware machines
French developper UVI just released a massive update to their vintage synth collection. The new instruments are inspired by:
-Crumar Bit 99 (Bit Zone)
-Emulation II+: E-mu Emulator, Emulator II, Emulator III, Drumulator, SP-12, SP 1200 and Oberheim DPX-1 (Emulation II+)
-Casio HT-6000 (Hybrid 6000)
-Roland TR-808 (Prime 8+)
-Solton Programmer-24 and SM-100 (Program 24)
-Moog MemoryMoog (PX Memories)
-Jomox SunSyn (PX SunBox)
-Roland MKS-7 (Super-7)
Stay tuned for our upcoming Ask.Video Vintage Vault 4 tutorials!
Paris, February 9th, 2022 - UVI announces Vintage Vault 4, a massive update to their premier vintage synth collection now representing 263 hardware instruments, with over 14,000 hand-crafted presets built from 800,000+ samples. Version 4 sees the addition of 8 products, including 3 all-new releases, Hybrid 6000, Bit Zone, and Prime 8+. Comprising UVI's entire vintage electronic instrument series, Vintage Vault 4 gives users access to 36 UVI products valued at $3,934 (if purchased separately), and is available now with a special introductory offer and upgrade pricing (valid through Monday, Feb. 21st 2022.)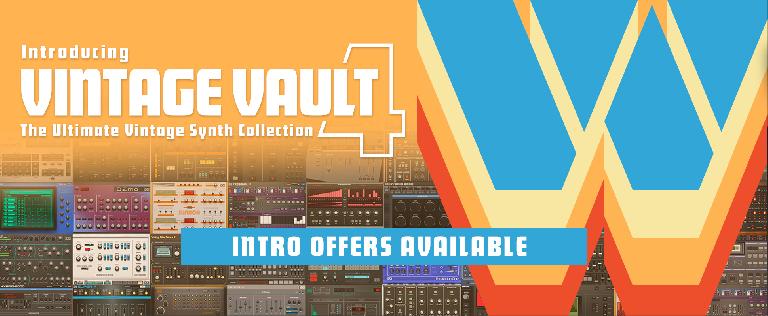 Vintage Vault 4 delivers hundreds of vintage drum machines and synthesizers utilizing a sample-based approach. Users hear the authentic sounds of real hardware, and can explore thousands of handcrafted presets or even create their own, with all the nuance, character and grit of the original circuits - achieving that "hit record sound" without the need for additional processing or CPU-intensive emulations.

Vintage Vault 4 adds 8 new products, including Emulation II+, Program 24, PX Memories, PX SunBox, Super-7, and 3 all-new releases:
- Hybrid 6000 explores the quintessential SD synthesis workhorse
- Bit Zone delivers powerful analog tones from an obscure Italian synth
- Prime 8+ sees the return of a legendary '80s analog drum machine

All instruments are fully compatible with both UVI Workstation and Falcon, offering standalone versions and comprehensive DAW support. Each license allows authorization on up to 3 iLok keys or computer hard drives.

Vintage Vault 4 Includes:

New: BIT ZONE (Based on Crumar Bit 99)
New: EMULATION II+ (Based on Emulation II+: E-mu Emulator, Emulator II, Emulator III, Drumulator, SP-12, SP 1200 and Oberheim DPX-1)
New: HYBRID 6000 (Based on Casio HT-6000)
New: PRIME 8+ (Based on Roland TR-808)
New: PROGRAM 24 (Based on Solton Programmer-24 and SM-100)
New: PX MEMORIES (Based on Moog MemoryMoog)
New: PX SUNBOX (Based on Jomox SunSyn)
New: SUPER-7 (Based on Roland MKS-7)
BEATBOX ANTHOLOGY 2 CAMEO
CS-M
DARKLIGHT IIX
DIGITAL SYNSATIONS DIGITAL SYNSATIONS VOL. 2 ENERGY
FM SUITE
JP LEGACY
KROMA
MELLO
OB LEGACY
PX APOLLO
PX P10
PX V8
STRING MACHINES 2 SYNTHOX
THE BEAST
U1250
ULTRAMINI
USQ-1
UVS-3200
UVX670
UVX80
UVX-3P
UVX-10P
VECTOR PRO
WAVERUNNER
Learn UVI Falcon at Ask.Video
UVI's Falcon 2 is one of the most complete hybrid sampler/synthesizer on the market. Discover the infinite possibilities of this powerful instrument in this course by trainer Joe Albano.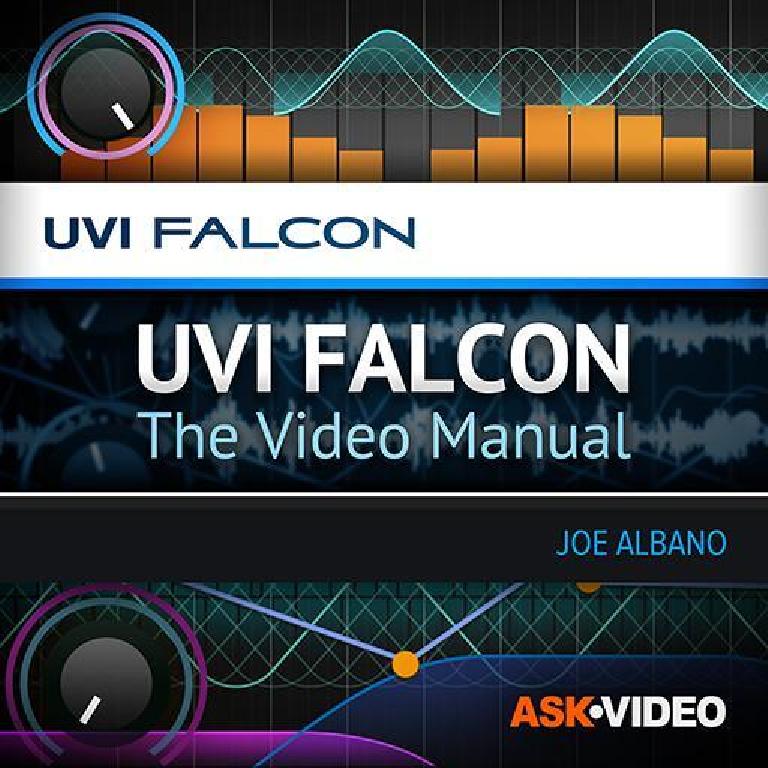 VINTAGE VAULT 4 - NEW USERS
$399/399€ ($599/599€ after Feb 21, 2022) VINTAGE VAULT 4 - UPGRADE
$199/199€ ($299/299€ after Feb 21, 2022) For owners of any version of Vintage Vault
An additional tiered discount will be added if you have purchased any of the newly added products in VV4 (good through Feb 21, 2022)

VINTAGE VAULT 4 - INDIVIDUAL PRODUCT UPGRADES
$299/299€ ($499/499€ after Feb, 2022) For owners of single products from Vintage Vault 4 with a value of $149/149€ or more

HYBRID 6000 is available separately for $79/79€
BIT ZONE is available separately for $79/79€
PRIME 8+ is available separately for $39/39€
More details here: https://www.uvi.net/vintage-vault-4