Connecting classic analog drum machines to modern DAW software is either challenging, expensive or impossible in some cases. The SYNC24USB from DSP Synthesizers looks to buck that trend for vintage Roland drum machines.
The SYNC24USB is a USB to Roland SYNC24 Cable that enables you to synchronize your TB-303, TR-606, TR-808, TR-909 or any other SYNC24 Equipment to your DAW. The interface supports MIDI-Clock with 24 PPQN both as input and output device. It translates MIDI Realtime messages to and from SYNC24 Clock and start/stop signals.

It is USB-HID compliant and works with computers, tablets and smartphones without any drivers. Cable length is 1 meter with a standard USB and 5-pin DIN connector. And it's affordably priced.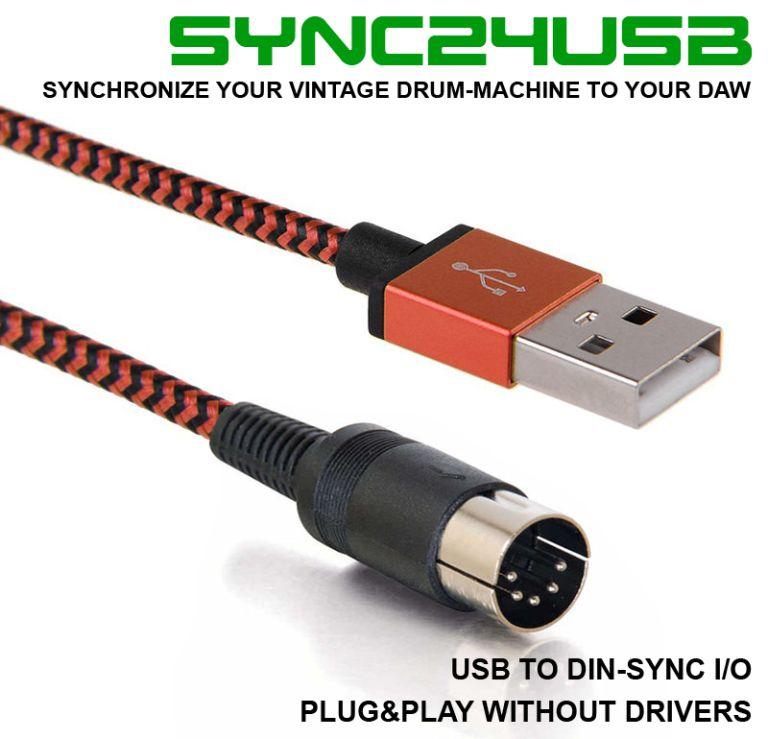 Features
Roland Sync 24 with 24 PPQN Clock, Start & Stop
MIDI Realtime messages to and from SYNC24
USB-HID compliant, no drivers required
USB connector for computer/tablet/smartphone
5-pin DIN for Roland Sync input/output