This Circuit Bent Geiger Lab Is A One-Off Echo Drone Synth That Won't Break The Bank
If you like drone synthesizers that sounds great for ambient and textural projects and are completely unique - as in the only one ever made - then you'll appreciate the Geiger Lab.
Resonance Circuits have released their latest crazy synth machine, Geiger Lab. They suggest it as a "Circuit Bent 'GEIGER LAB' Echo Atmosphere Drone Sound Generator Noise Synth". I think they've pretty much covered all bases in that description.
Like many of their past instruments, this is a one-of-a-kind bespoke creation. Yes, it's unique. If you're thinking this might then leave a large hole in your wallet you'll be happy to learn its price is more than reasonable. Via eBay you can start bidding for it from just £220 GBP.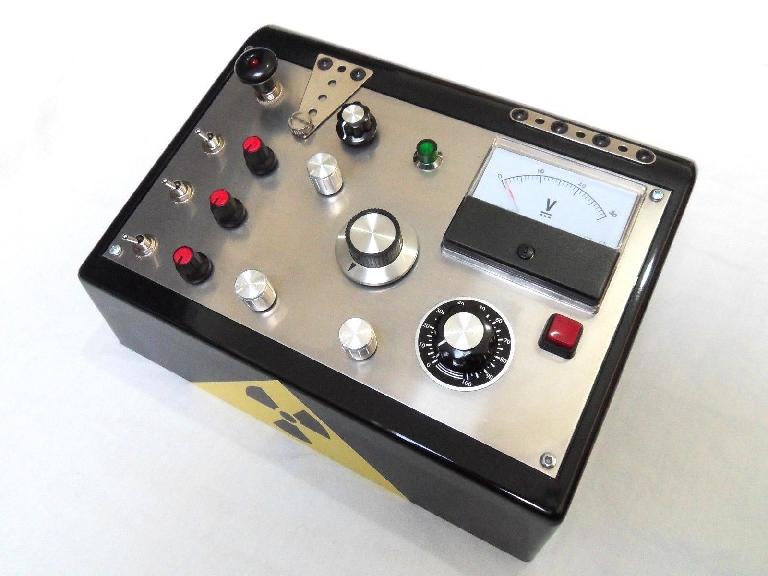 Here's more info on the Geiger Lab from Resonance Circuits:
A bespoke sound generator capable of producing dense, rich dronescapes, haunting evolves, ghostly atmospheric echoes and swelling atmospheres.
The Geiger Lab can also be used for ambient, tranquil sound creation and ethereal backdrops.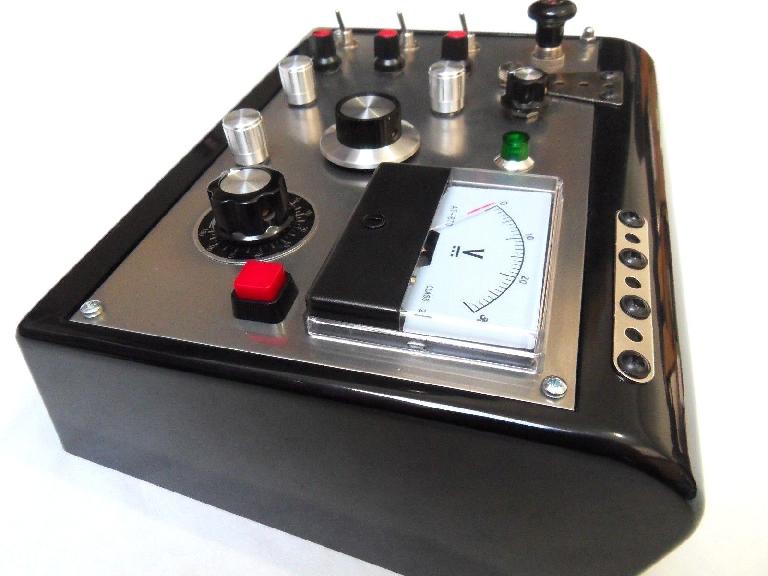 Geiger Lab Features & Controls
pull activated power switch
'on' indicator lamp
3 independent squarewave oscillators each with:
on/off toggle switch
frequency rate control
(oscillator 3 has been set up to operate at a higher frequency range than oscillators 1+2)
bandpass filter control
echo rate control
moving coil analogue meter - provides a visual of 'filter' position
space feedback control - deep saturation and aggressive overtones
expansion/density control - sound thickening and swelling modulation
blip push button - inject short bursts of noise/bleeps
oscillator trim control - use to adjust the amount of signal fed into the echo circuit - can be used to allow only the delayed sound to be output
mater output level control
1/4" jack output
powered by 9v DC input (negative centre polarity): any standard (pedal style), universal AC/DC multi-adapter will be suitable.
or via 1 x 9v battery (battery adapter supplied)
Black gloss ABS sloped case with aluminium control panel
Case Dimensions: (H)11.5 X (W)22 X (D)18.5 cm
Supplied with control layout document.