The Behremin is a $99 Theremin Behringer Are Working On
There have been so many new product announcements from Behringer recently we're beginning to run out introductory paragraphs... here's their draft theremin and they want your feedback!
I almost expect to wake up daily to rumours of a new synthesizer or product from Behringer these days. Perhaps we'll need to add days to our calendar year so we can accomodate all the new announcements! ;-)
Here's what Uli Behringer has tipped us about. It's a theremin. It looks great and of course they want to make it super affordable...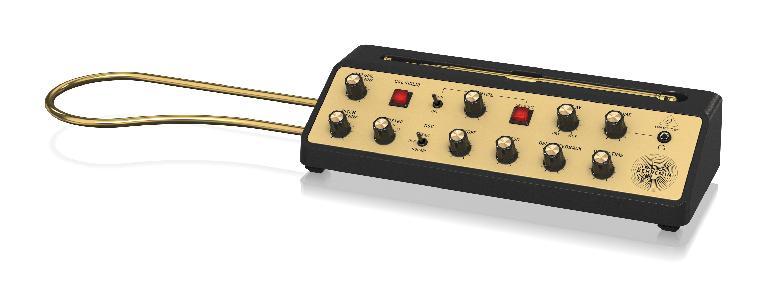 Here is the design draft of our Theremin version we call Behremin. We've included some cool features we've based on your feedback we gathered from the previous post. As always, we'd like to invite you all to comment and help us design the best possible product.
We're still targeting a sales price of 99 USD.
Uli Behringer


From a glance at the draft images we can see this theremin synthesizer has controls for the antenna volume and pitch and two oscillators, saw and square, resonance and cuttoff, built-in delay, Pitch CV, Volume CV and audio out as well as MIDI Thru.