Superbooth 2019: New Korg Volca nubass Features Real Vacuum Tube
A brand new volca has been announced by Korg, and as the internet suspected, features a real vacuum tube. In short you can expect really big bass from the new volca nubass.
Melville, NY – May 9th, 2019 – This time, KORG isn't fooling anyone. The forefront music technology brand has officially announced the volca nubass; a groundbreaking bass synth implemented with KORG's new-generation vacuum tube: NuTube. This modernized technology is implemented into the oscillator, sub oscillator and drive circuits; creating incredibly warm tones and rich distortions that only a tube can provide. This unique form of sound generation, along with nubass' low-pass ladder filter, delivers countless timbral possibilities.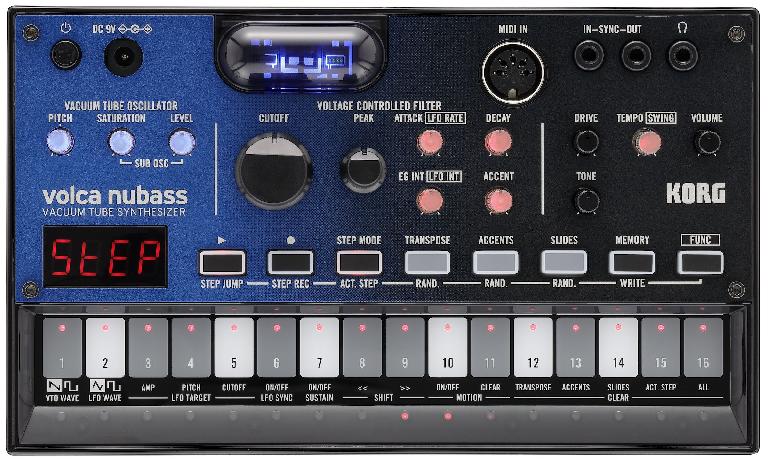 To help add a distinctive bite to its sound, nubass also calls upon NuTube to manifest classic stompbox- style true-analog overdrives. The tone knob controls either the distortion of the sound or its crispness.
nubass' fully-fledged 16-step sequencer provides users with loads of features to help them create amazing basslines, including motion sequencing of the knobs, transpose, accent, slide and randomize.
"KORG volcas have always been about pushing the boundaries of musicality and functionality in a compact synth, and nubass is yet another incredible sounding and powerful example of this. By using a true vacuum tube for both sound generation and processing, nubass' approach to synthesis is unlike anything out there, as are the sounds and patterns it will help users to realize," explains Director of Music Technology Brands at KORG USA, Inc., James Sajeva.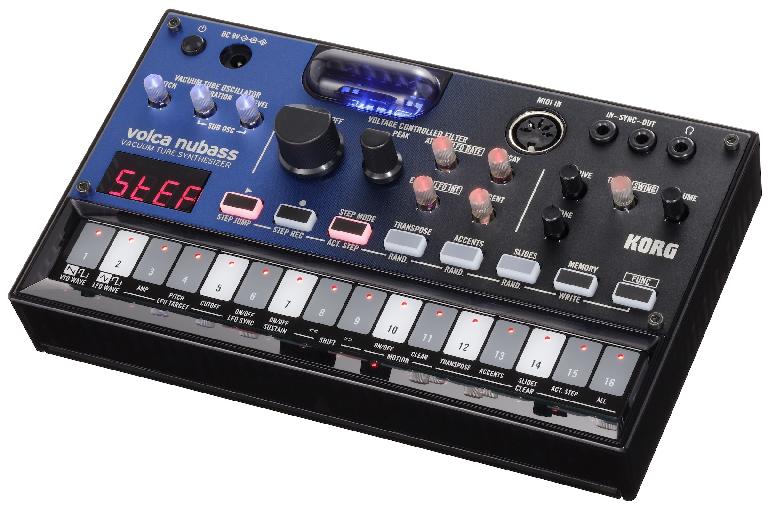 Included with every purchase of the volca nubass is a download code to access Korg's comprehensive free bundle of music software titles, which most recently came to include Izotope's Ozone Elements.
Compact, battery powered with built-in speakers included, the new volca nubass has everything the modern musician needs to take their music to the next level.