New FabFilter Course: In the Mix!
FabFilter offers a wide range of high-quality mixing plugins to cover all your mixing and mastering needs. In this course, producer Olav Basoski takes you through the process of mixing a house track.
FabFilter's plugins are renowned for their intuitive design and user-friendliness. It's no wonder they're among the most widely used tools for mixing. Unlike plugins that strive to mimic hardware with actual knobs and controls, FabFilter's approach is not limited to traditional physical interfaces. This allows for a more streamlined and efficient workflow in handling complex processing tasks. In this FabFilter 301 course, producer and trainer Olav Basoski shows you exactly how he uses FabFilter's plugins, explaining all the decisions he makes in the mixing and mastering process.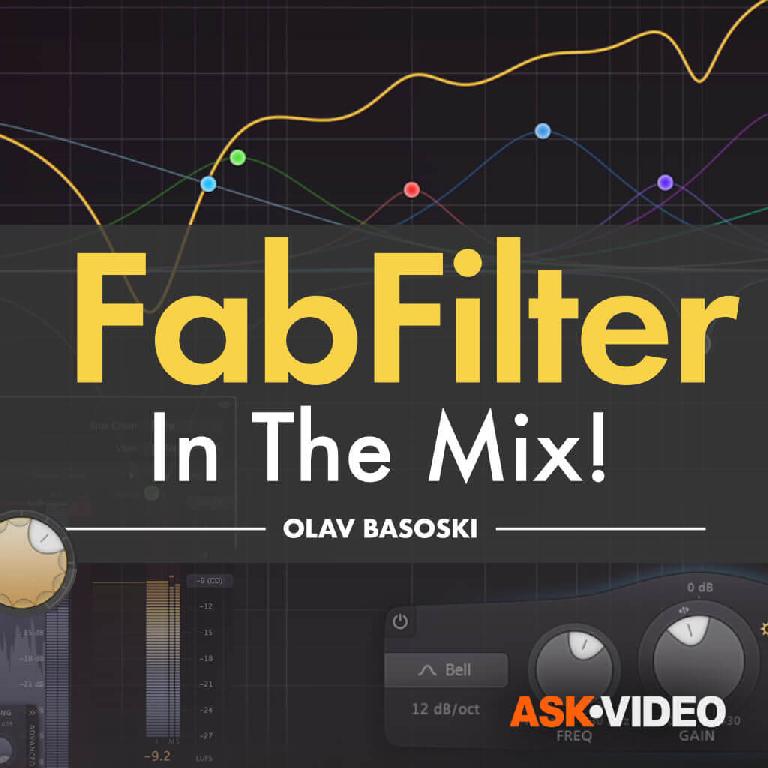 Mixing with FabFilter
Olav starts by taking you through the house music project he'll be working on, giving you a sense of what the track sounds like before mixing and mastering. From there, he dives into some of FabFilter's most popular plugins, starting with Pro-Q3, a powerful EQ plugin with up to 24 bands. He talks about the differences between Pro-Q3 and Logic's stock Channel EQ plugin, and he explains how to utilize its rich feature set to its fullest potential. Next is the Pro-C2, a versatile compressor with unmatched sound quality. Olav demonstrates how to use it to compress the most important elements in electronic dance music: the kick drum. He also shows you quick ways to fix resonant frequencies, which can make a mix sound harsh and unpleasant.

You learn to create depth and space to your mix using Timeless 3 (a feature-rich delay plugin) and Pro-R (a reverb plugin with a beautiful sound and interface). But there's more! The course culminates with a mastering masterclass, all using FabFilters plugins like Saturn-2 and Pro-L2.

So let's get your mixing and mastering skills up a notch! Discover how to take advantage of FabFilter's powerful mixing tools to create a professional, polished mix that stands out from the rest!