The Bob Moog Foundation is raffling off a vintage Minimoog signed by Jan Hammer. There are only a few hours left to enter the raffle. It ends Monday night at 11:59pm (EST).
The odds of winning are still pretty great at this point - about 1/2800. The synth is valued at over $5K, and all of the proceeds benefit our educational and historic preservation projects.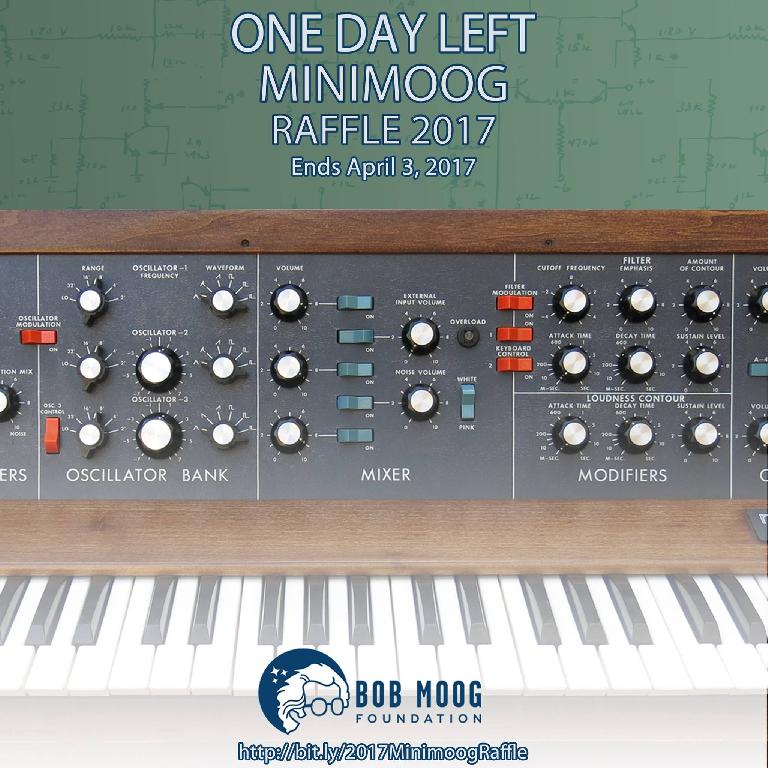 The raffle, which is open internationally, closes at 11:59pm on Monday, April 3, 2017 or when all 7,500 tickets are sold, whichever comes first. Past winners have been from the United States, Canada, Finland, Denmark, Belgium, Israel, South Africa, and Australia.
It's really simple, for a great organization (The Bob Moog Foundation), and you've a chance to own a piece of music history. Honestly, what are you waiting for?? ;-)
Enter Raffle: http://moogfoundation.org/raffle-vintage-minimoog-model-d-signed-jan-hammer/