Is This What Ableton Live 10 Will Look Like?
While Live 9 users begin to wonder what new features and design Ableton Live 10 will incorporate, one designer, Nenad Milosevic, has gone the extra mile with this stunning redesign.
If you want to work for your favorite music software and hardware company you could do a lot worse than create a design of their flagship DAW that looks great and gets plaudits around the web. That's what Nenad Milosevic did recently and Ableton have sat up and taken notice.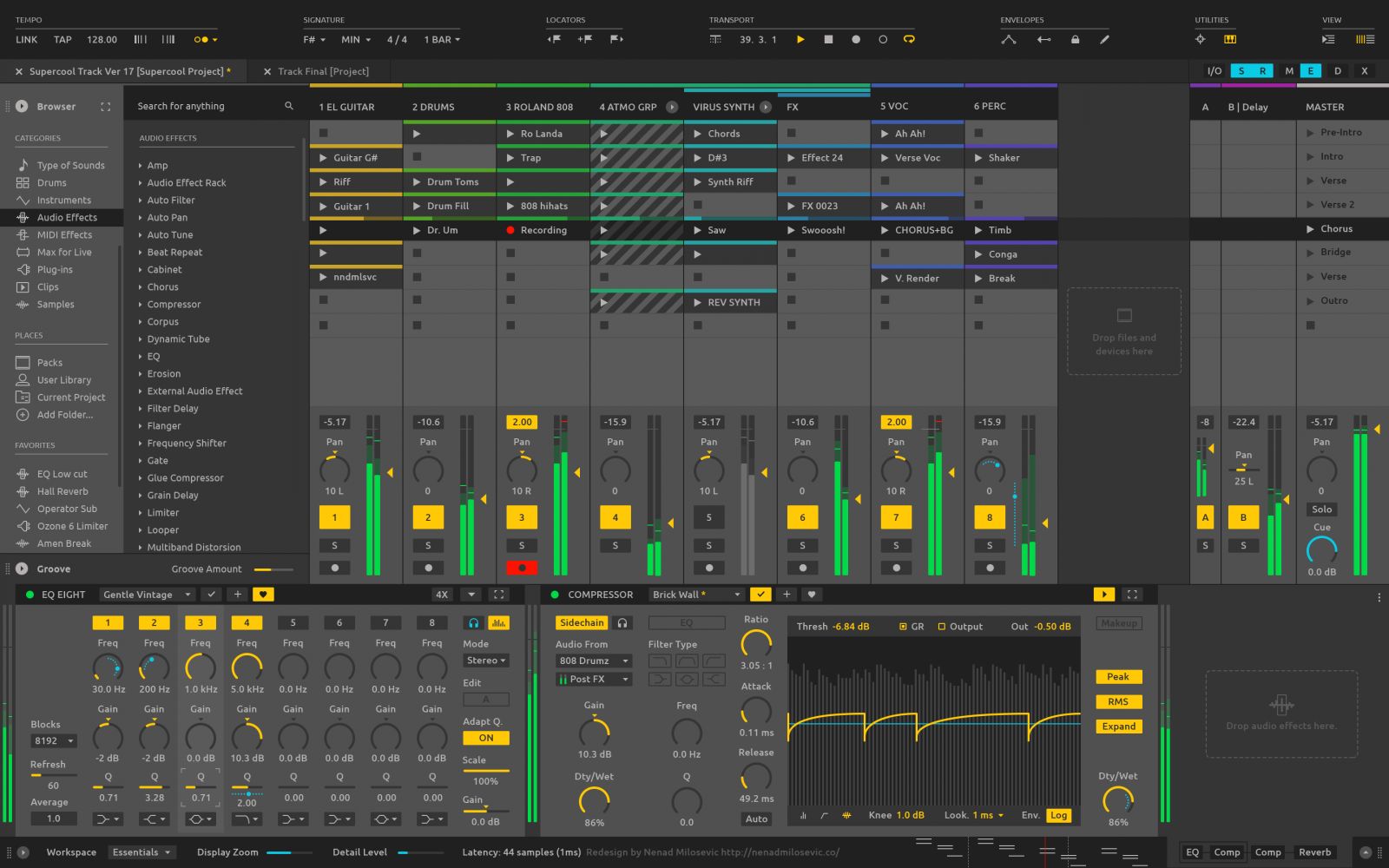 Nenad didn't simply redesign the GUI of Ableton Live 9 from an ego point of view, he spent time researching "what Live users thought needs improvement. Construct(ed) a Hypothesis. Research(ed) it some more. Redesign(ed) it using my design intuition and skills. Test(ed) it to verify everything is going in the right direction. And finally, present(ed) the results."
He started by conducting a survey of over 350 Live users asking what areas of Live 9 they wanted to see improved. Here's the results: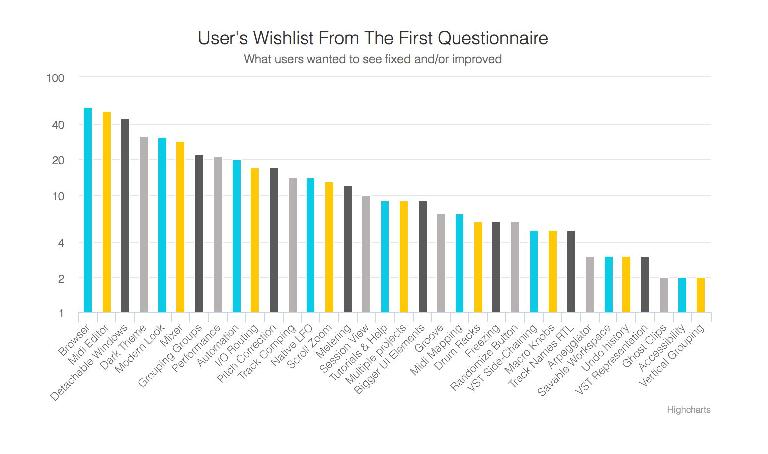 If you're a designer, or even if you're not, it's worth checking out this webpage to see the sketches, iterations he went through and how he solicited feedback on each and every improvement / amendment he made to the Ableton Live interface.
Today, in a futher development of this story, Andrei Kovnick contacted Ableton directly via Facebook to see if they were aware of Nenad's Live redesign work. Here's the encouraging response he received: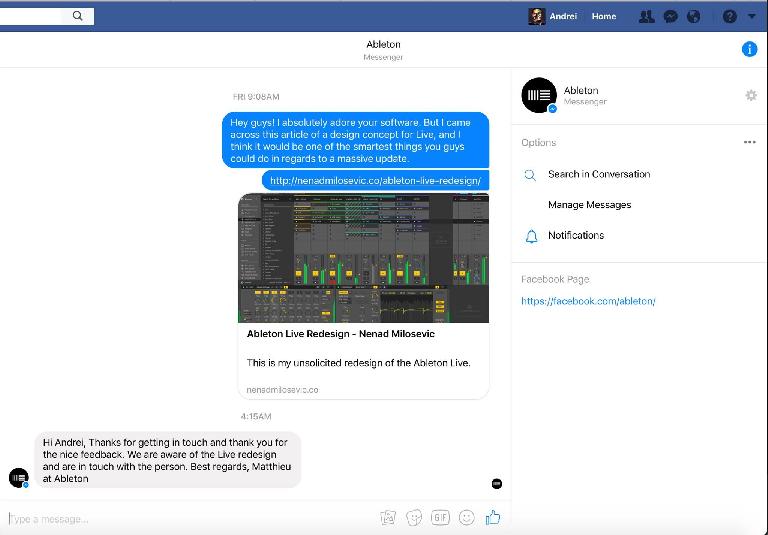 This was their response: "Hi Andrei, Thanks for getting in touch and thank you for the nice feedback. We are aware of the Live redesign and are in touch with the person. Best regards, Matthieu at Ableton."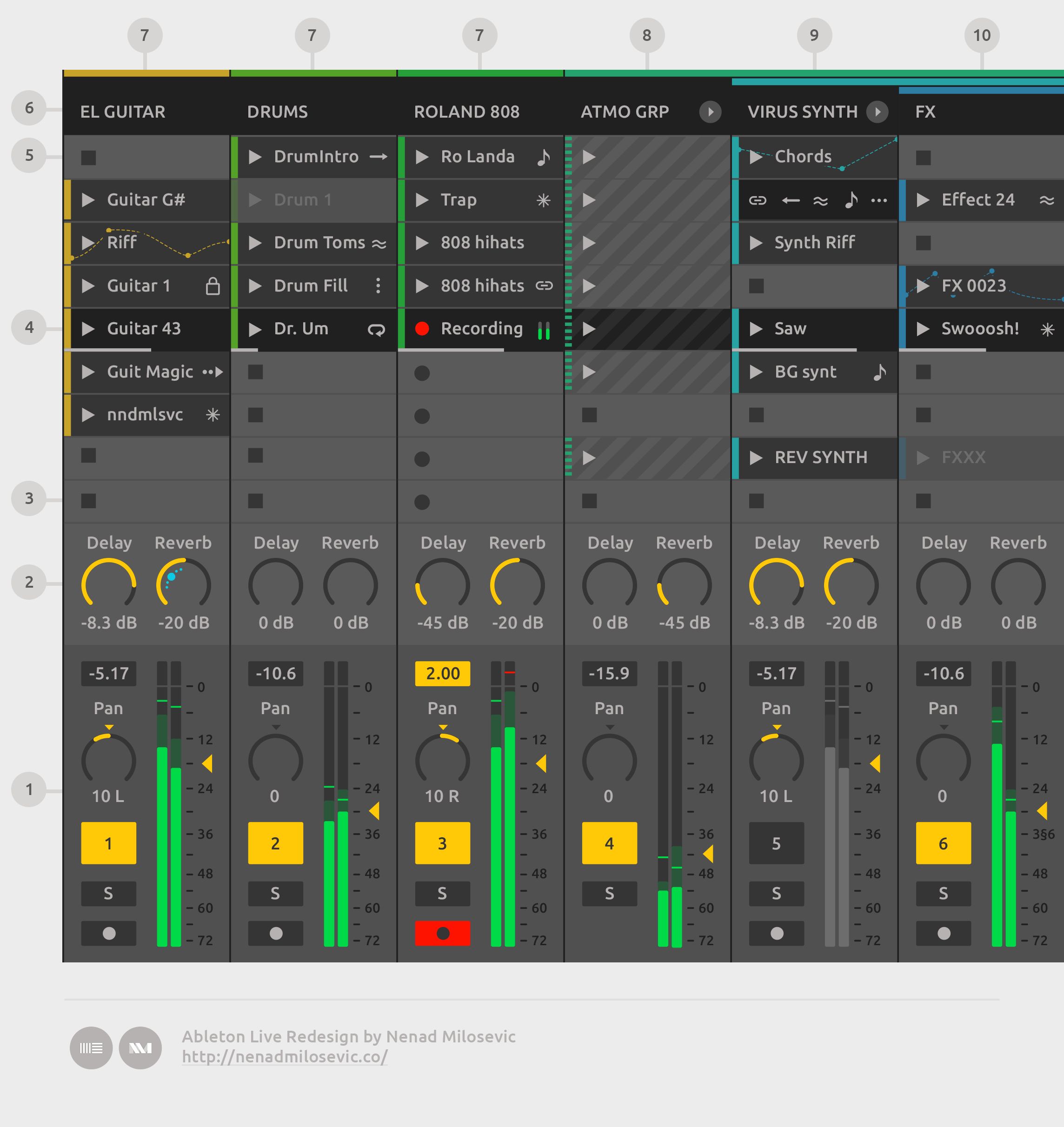 Whether or not this results in a job at Ableton for Nenad remains to be seen, and of course we don't know if this new interface will make it to Ableton Live 10 either. But, it's very encouraging to see Ableton's response and we suspect they are likely impressed by the work (research and redesign) conducted by Nenad.