Fancy having some of Brian Eno's classic 80s synth presets at your fingertips? Of course you do. And now you can courtsey of Encyloctronic who've done the heavy lifting on this.
According to Factmag, "Eno spoke to Keyboard Magazine back in 1987 and volunteered to send some patches for the notoriously difficult to program Yamaha DX7, covering kalimba, violin, and tamboura. Eno's patches were published as a set of instructions, allowing anyone to go beyond the factory presets, regardless of their DX7 programming ability."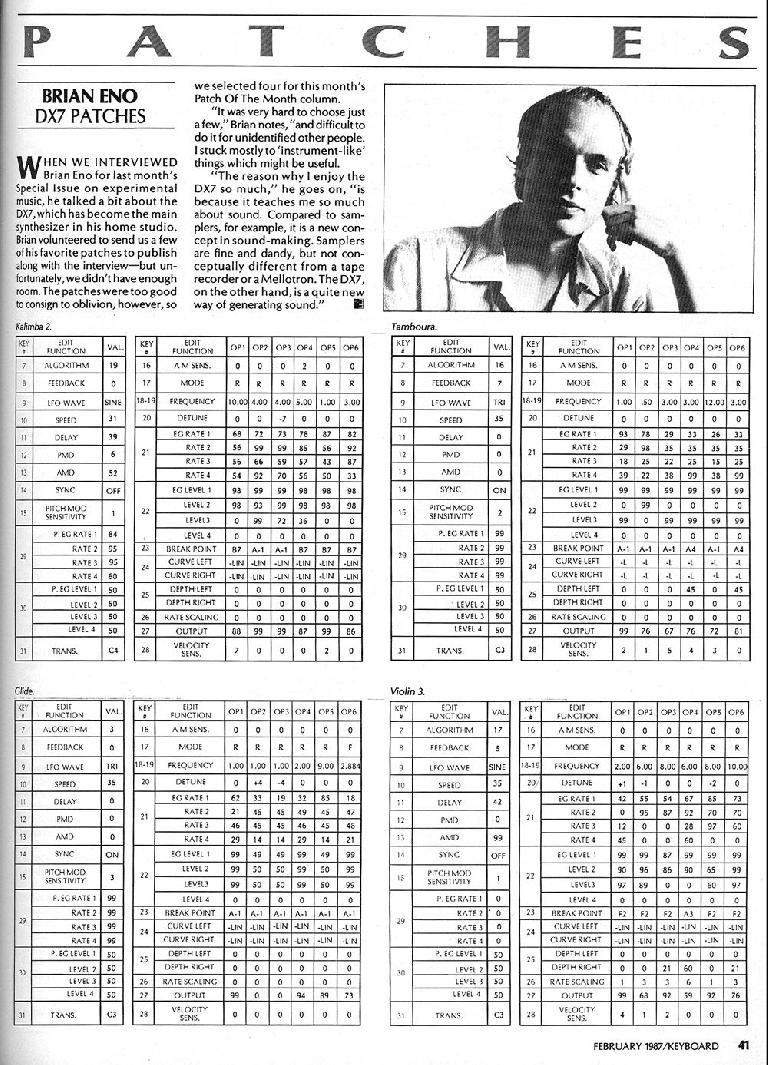 The Yamaha DX7 was not the easiest synth to program, so these free patches are gold dust for anyone who respects the work of Brian Eno. Additionally, they are available in SysEx format, which as Factmag points out makes it compatible with the recent and awesome Korg volca FM synth.