Exclusive Sneak Peek: Synthesis Technology E352 BETA For Eurorack With Justin Melland
Synthesis Technology E352 combines a 32-bit ARM DSP with SynthTech's Cloud and Morphing algorithms from the E340 Cloud Generator and the E350 Morphing Terrarium. Justin Melland puts it to the test...
The Synthesis Technology E352 BETA is one of those eurorack synth modules that's liable to blow you away when you see and hear it in action. And that's exactly what we're serving up for you today courtsey of film composer and sound designer, Justin Melland.
You may know a little about Paul Schreiber the man behind Synthesis Technology. If you're into synths, particularly modular synths, then you should check him out on Facebook and of course head over to his website to learn more about the modules he creates.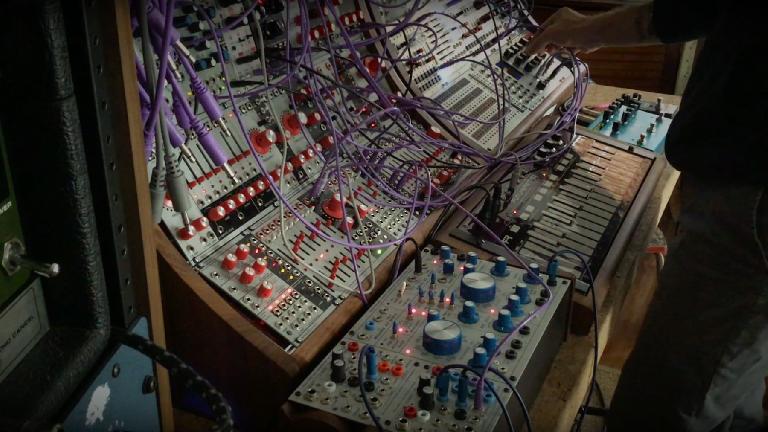 Without further ado, here's some videos created by Justin Melland who has been creating interesting sounds and tracks using the E352 BETA. Sit back and enjoy!
In the video above the following was utilised:
Percussion - Rossum Evolution - Pinged with Verbos Envelopes, and modulated with Random Source.
Kick/Snare - Noise Engineering
Sequencing - Malekko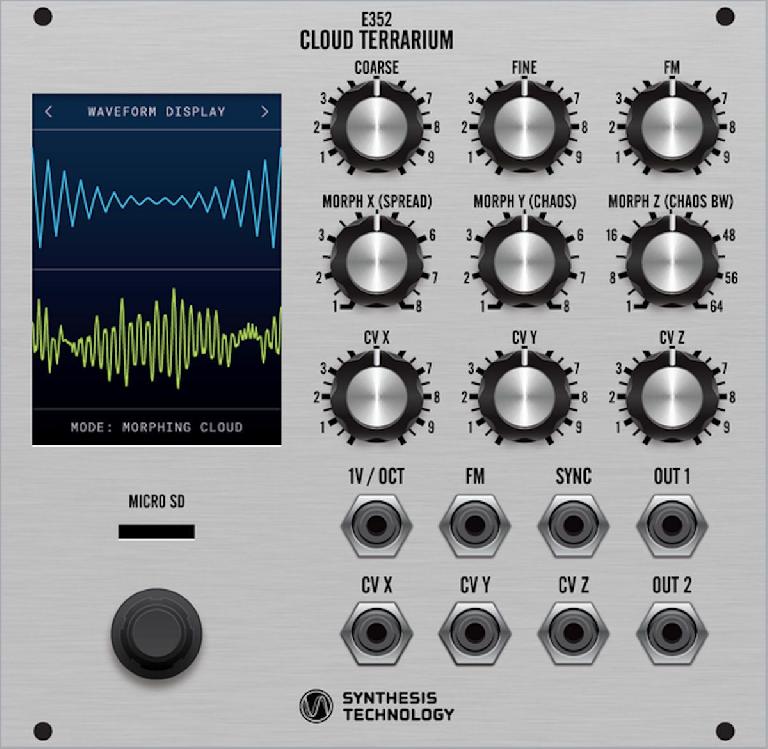 We spoke with Justin Melland, who kindly offered his videos as an exclusive / premiere to the readers of AskAudio, about his experience with the E352 BETA. Here's what he told us:
"Paul Schreiber of Synthesis Technology is a genius. I've really enjoyed getting to know him and showing him the pieces of music I make with his modules. So when he asked me to take his beta of the E 352 for a spin, I jumped at the chance. What I've found with this module is an incredible tool for sound sculpting like nothing I've ever used before. Combing the wavefolding technology with his morphing and cloud oscillators is a brilliant idea. The Drones I make have this gorgeous and sinister edge to them that REALLY appeals to me. Or maybe I should say, I'm able to make the sinister drones that I love with this module!"
In the video below, the Synthesis Technology E352 BETA is accepting a CV Sequence into the Z input which is scanning the wavetable in a repeating pattern. This sounds like more than one instrument because the wave tables are so varied. I am then playing the E352 with the Keyboard as a bassline. E352 is going through Black Hole DSP Reverb.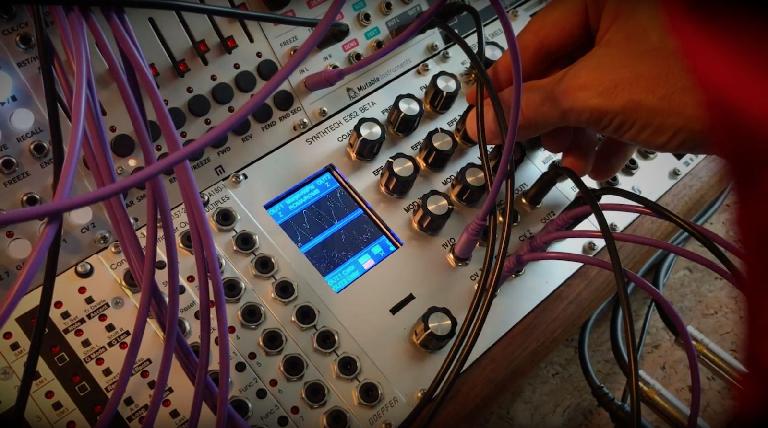 Then the kick that comes in later is Verbos Amp and Tone's vactrol being pinged by the Verbos envelopes. The percussion is the pinging of the Rossum Evolution.

The Buchla 259R is the higher pitched tone that comes in later in the piece. It's heavily modulated, and the timbre is being sequenced by the Verbos Voltage Multistage as well.
Justin continues, "I was also really excited to see what a killer bass module it is. With relatively little patching I can make a huge, well defined bass sound with unlimited variation in timbre. The control over the morphing and scanning is so precise, it becomes really easy to find my way back to a sound I was using before. The intuitive interface makes this lovely instrument very easy to learn and equally quick to put it into practice. As you know, I'm a film composer so having a tool like this that affords me such precise control over timbral modulation, makes my studio significantly cooler, and more effective in dramatic music composition."
And here's video #3 from Justin Melland playing with the E352 BETA module. "A simple patch illustrating the brilliance of the E352. To go from a drone to a rhythm all I am doing is using an AD envelope to open the filter stage of a VCA/Filter combo. I close the cutoff when I want the envelop to function, and simply open the filter all the way when I need a drone."