Dreadbox To Discontinue Erebus 2
All good things must come to an end, including it seems, the popular Dreadbox Erebus 2 analog paraphonic synth.
Today Dreadbox have announced the Erebus 2 paraphonic analog synthesizer is to be discontinued. By the end of 2017 production for this popular synth will stop. It makes us wonder / hope whether Dreadbox have a new synth to announce at NAMM in January 2018.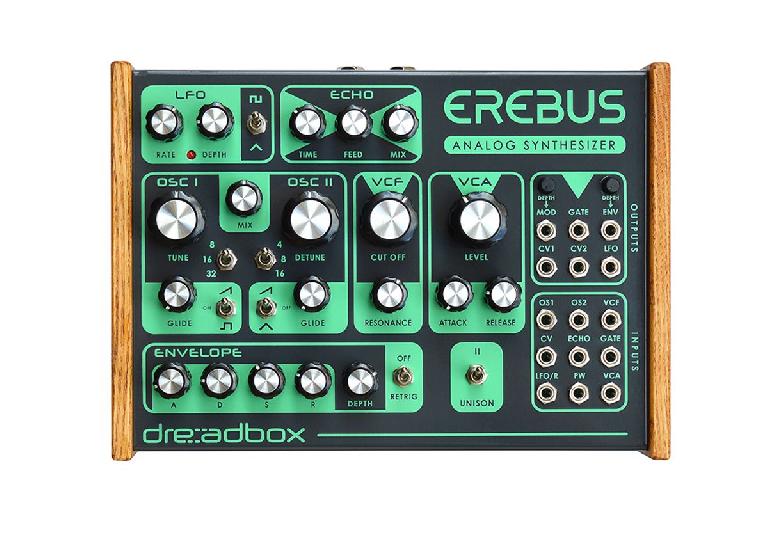 Analog 2-voice Paraphony or Unison sounds, only with Through Hole components
2 x VCO with separate glide controls
2 pole (12dB/ocv) pre-fed resonating VC Low Pass Filter
VC LFO with additional VC Depth
2 x Envelope Generators (1xADSR and 1xAR dedicated to the AMP)
VC Delay/Echo
15 patches for an astonishing Modular experience
CV Outputs: LFO, Envelope (attenuated), Modulation Wheel (attenuated), Gate, Osc1 pitch (1V/ocv), Osc2 pitch (1V/ocv)
CV Inputs: Osc1, Osc2, Echo time, VCF, CV, GATE, LFO rate, PW , VCA
Paraphony CV/GATE outputs allows you to turn monophonic devices into Paraphonic, or even combine 2 monosynths into a paraphony orgy.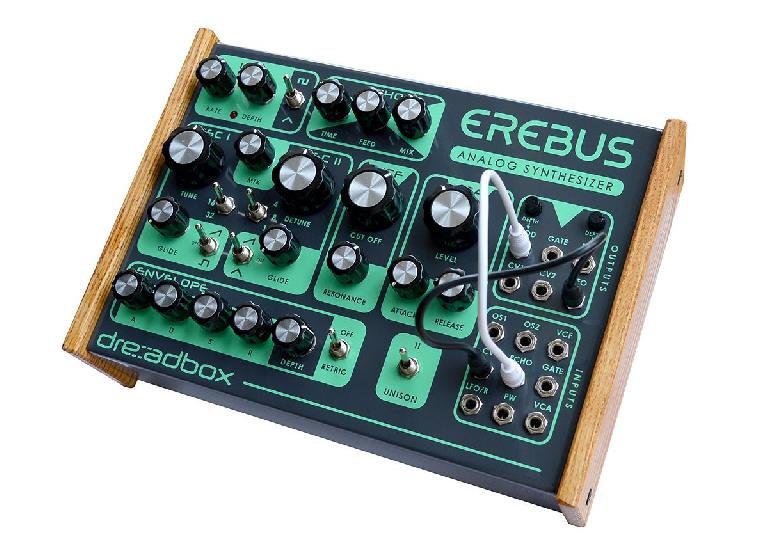 If you've had your eye on an Erebus 2, now might be the time to get down to your favorite synth retailer to see if you can snag one before they're gone.
Alternatively, it might be worth checking out the Dreadbox NYX or Abyss.