Behringer's First Polyphonic Aftertouch Keyboard To Bring CS-80 & DX7 Synth Clones?
The news from Behringer about their poly-aftertouch keyboard is more significant than teasing a specific synth clone as it opens the door for a range of polyphonic models in the future.
It doesn't take much to get the synth community excited these days as soon as Behringer announces something new they're working on. It helps that their CEO, Uli Behringer, is passionate about synths, actively shares ideas and is completely open to feedback with the synth community, and that they keep hitting the ball out of the park when it comes to the cloned / reimagined synthesizers that make it to market. Of course, the fact that prices are excellent and the quality, both build-quality and sound quality help too.
Today Behringer didn't reveal a new synthesizer, but did reveal their new polyphonic aftertouch keyboard that will be making its way into one or more of their future synthesizers.

"YESSSS. We just successfully tested our first Poly-Aftertouch keyboard. Our engineers designed a new and very consistent way of pressure sensing.
Guess which products (plural!) we will be applying this new technology to?"
The general consensus is that said keyboard would be used for a Behringer clone of the Yamaha CS-80 (BS-80?). Additionally, we could expect to to see it make an appearance on other polyphonic synthesizers like the OB-Xa, Yamaha DX7 & DX1, Ensoniq TS-10, MemoryMoog, Prophet 5, Jupiter 8, Oberheim SEM-8...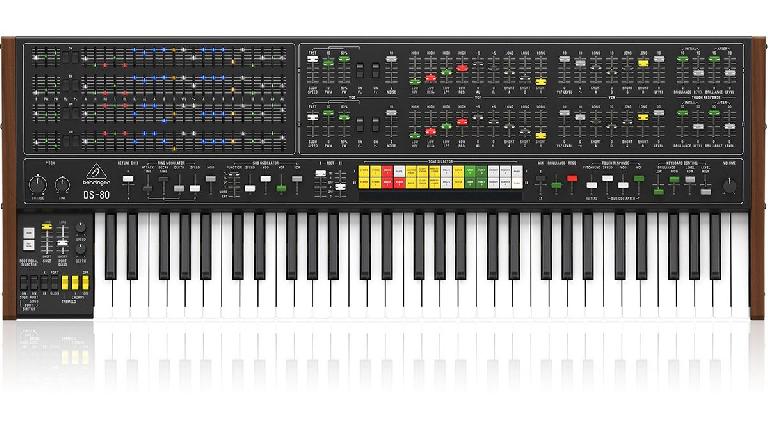 Additionally, this might prompt Behringer to release a dedicated after-touch MIDI keyboard controller designed to compliment their synths...
The new keyboard is great news for the synth community. We're undoubtedly going to see more in the way of analog and digital polyphonic synthesizers coming from Behringer in the future.