Ronkonkoma, New York, September 3, 2014 — Zoom North America continues to revolutionize iOS recording with the release of the iQ6 stereo X/Y microphone for the iPhone, iPod Touch, and iPad.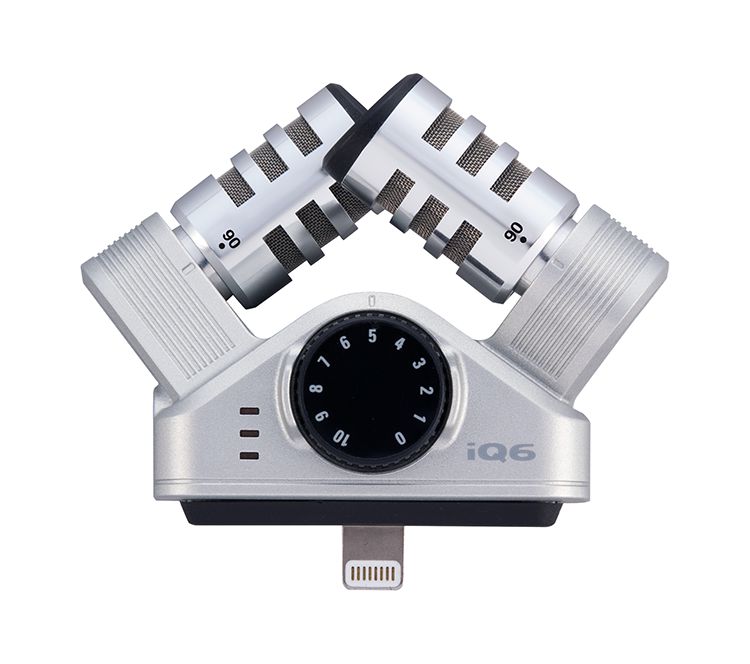 The compact and lightweight iQ6 turns any Lightning-equipped device into a field recorder, perfect for podcasting and for capturing the sound of concerts, interviews, meetings and lectures with extraordinary fidelity. It features two high-quality unidirectional condenser microphones in an X/Y configuration—the same elements used in the world-famous Zoom H4n Handy Recorder—and comes with an extended Lightning connector and removable spacer that allow it to be used with most iPhone, iPod, and iPad cases. The mic angles can be adjusted between 90 degrees for a tightly focused image to 120 degrees for immersive sound. Advanced features include an analog-type Mic Gain wheel for precision adjustment of input level, plus three-segment LED meters for visual monitoring and a dedicated headphone/line out jack.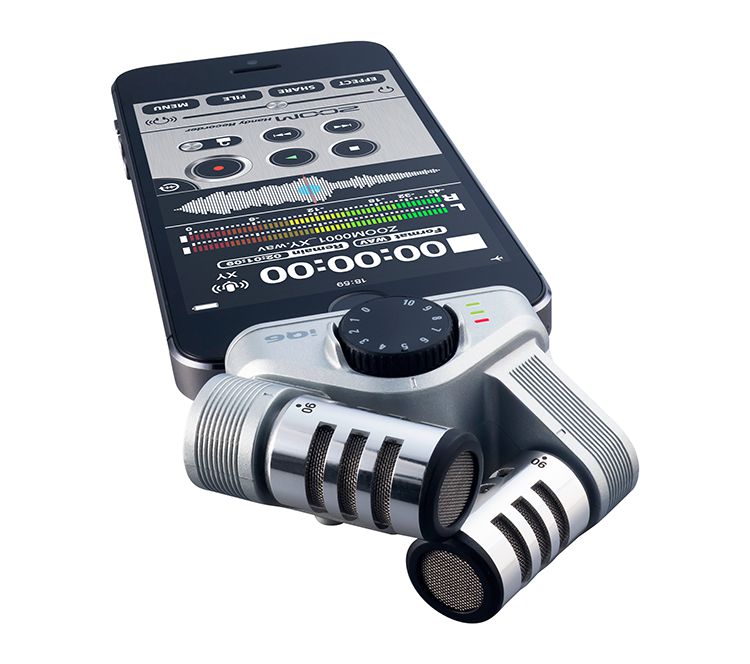 The iQ6 works with any iPhone (5 or later), iPod Touch (5th generation or later), iPad (4th generation or later), or iPad mini running iOS 6.0 or newer. It can be used with most iOS apps that support audio input from an external microphone, including Zoom's free Handy Recorder app, which adds editing capabilities and effects such as compression, EQ and reverb. Handy Recorder also enables uploads to SoundCloud, allowing the iQ6 user to instantly share their creations online.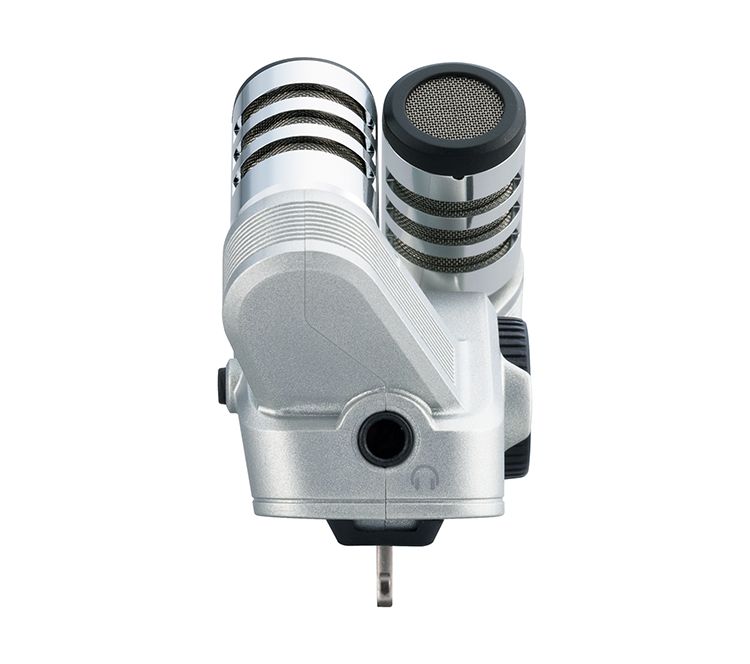 "The iQ6 gives you amazing sound in a package that's small enough to be slipped into your pocket," said Dan Gallagher, Vice President of Sales for Zoom North America. "Now anyone with a Lightning-equipped iOS device can create high- quality audio recordings wherever they go."
The Zoom iQ6 will be available for purchase September, 2014.
For more information, please visit www.zoom-na.com