February 13, 2019 – Zoom North America is expanding the abilities of guitar players with two new multi-effects pedals, the Zoom G1 FOUR and G1X FOUR. ?
Both pedals feature over 70 effects/amp models, looper, drum machine and free ZOOM Guitar Lab software. The G1X FOUR takes things a step further with a built-in expression pedal that provides even more control over select effects. ?
The G1 FOUR/G1X FOUR can access a world of downloadable artist patches & effects through ZOOM's Guitar Lab. And with Guitar Lab's effects and patch management capabilities, you have the freedom to explore and create endless sonic combinations.

Get that main stage sound anywhere with the G1 FOUR's classic amps and cabinets. You can also pair your playing with any of 68 great-sounding rhythm patterns or loop your own lines to build a dynamic multi-part arrangement.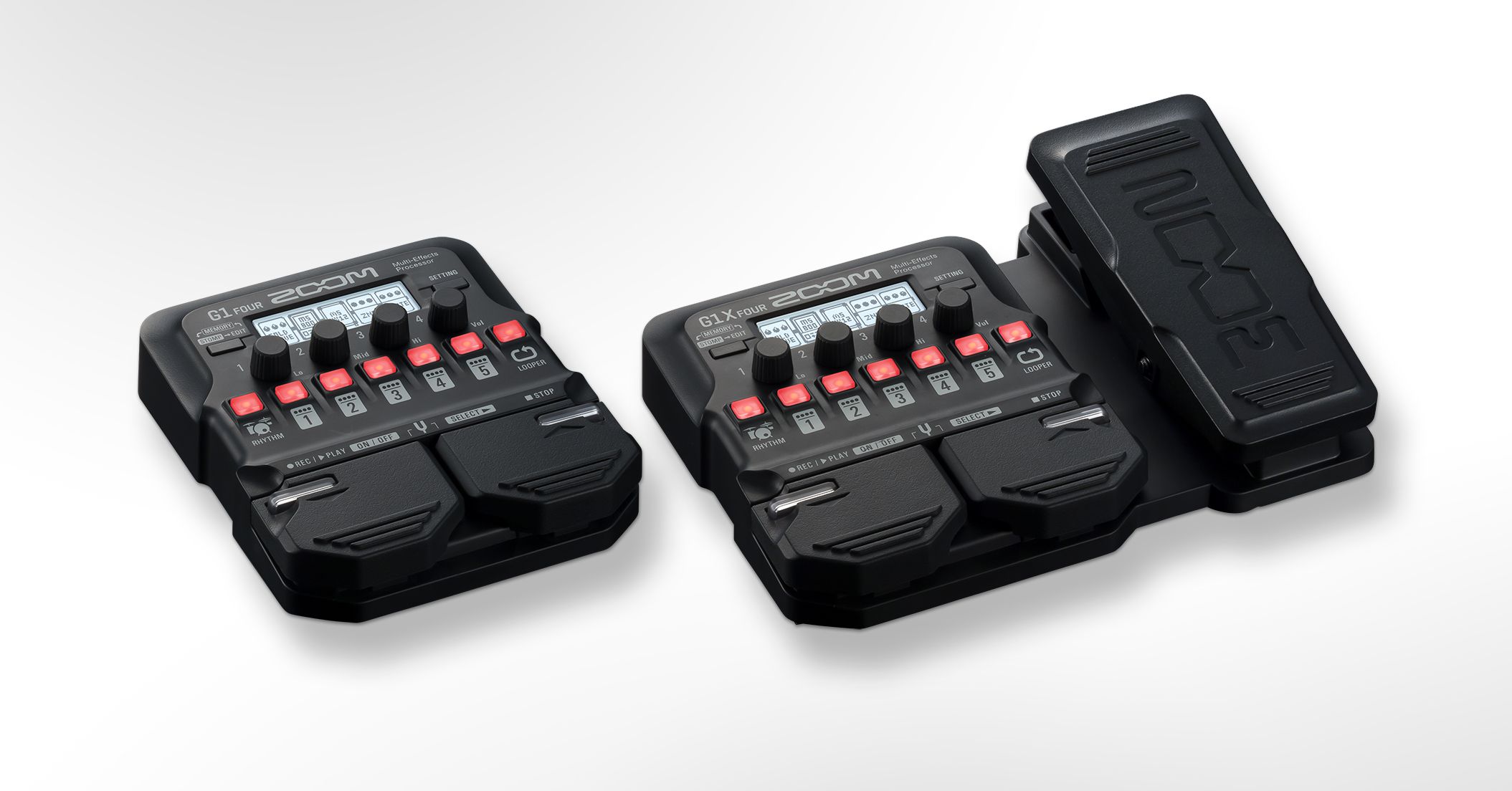 The G1 FOUR series is built for live performing with STOMP and PRESELECT modes that let you preemptively switch patches and turn effects on and off as needed. Equally great for desktop use, both pedals have a full control panel for precisely adjustmenting tones and level settings. So, whether on the road or in the studio, just plug in and be amazed.

The new Zoom G1 FOUR and G1X FOUR will be available in March 2019 for $79.99 and $99.99 respectively. For more information including specs and videos, please visit www.zoom-na.com/G1FOUR.