Zerodebug Releases touchAble Pro Update For iOS, Android & Windows
The well-established Ableton Live controller app gets a major rewrite as well as multi-platform support in this latest release. Here's what's new.
The original version of touchAble, released 8 years ago, defined what a touch controller app for Live could do. Now touchAble Pro has been reimagined and recoded from the ground up, incorporating years of feedback from musicians at every level. The developers have built a cleaner interface, added more powerful customization and allow the user deeper access to more of the software, from waveform views to editors to automation.
And by extending across all major mobile platforms, it's even more likely that touchAble can be a way of staying creative with Live, wirelessly or wired, when you don't have extra controller hardware around.
What's New
Audio clip view with waveforms, including side-by-side waveform view
Edit patterns easier and faster than ever with the new piano roll view
Draw and edit automations
Access a tracks I/O right from the app.
Templates for Live devices are now included at no added cost
Make your own Device templates, with complete support for third-party plug-ins and Max for Live (IAP, available soon)
Build your own complete custom layouts with the updated Template Editor
Make performance-friendly templates that include focus on individual clips and scenes, custom controls and even full modules.
New layout options: view modules fullscreen or duplicate them side by side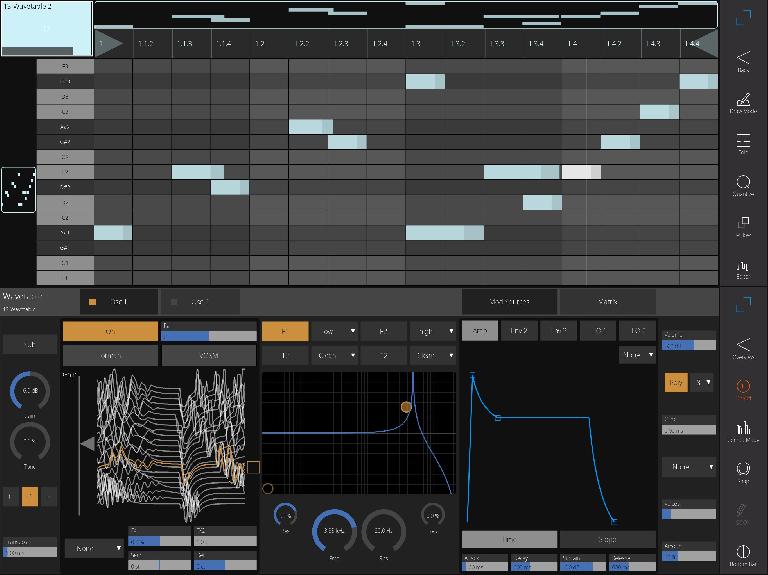 touchAble lets you access all of Ableton Live via simple, robust connections, either wired or wireless, and provides access to nearly every aspect of the software. touchAble Pro builds on that support with an updated interface for all of the features that made touchAble popular.
Control the transport, metronome, cues, and quantization
Trigger clips and scenes and control looping
Arm, mute, and solo tracks
Adjust monitoring
Mix, pan, crossfade, and control sends and returns
Play instruments with grid or piano-style layouts, with scales, note repeat, aftertouch, and velocity (based on finger position)
Control device parameters, using faders or assignable X/Y pad modules
X/Y Pad: assign physics, make and morph snapshots or record full gestures,
Navigate Live's Browser, and drag and drop Devices or Samples to the set