The release of u-he's Zebra Legacy is great news for Zebra owners and new users alike! See what it means for you...
Zebra2 has always been very popular amongst composers and sound designers. U-he's flagship instrument has been heard in many Hollywood soundtracks, and it's known to be Hans Zimmer's favorite soft synth. No surprise really, because Zebra2 is such an incredibly great-sounding and versatile synth.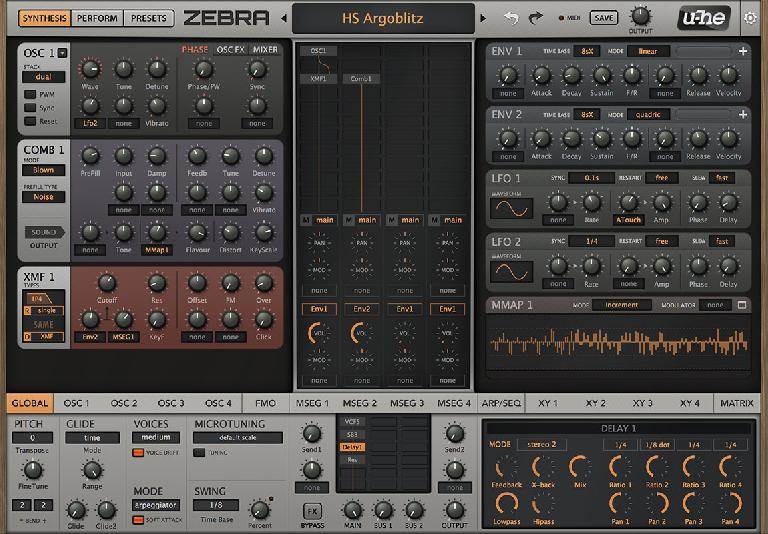 While we're all patiently waiting for the release of the much-anticipated Zebra3 synth, u-he is releasing Zebra Legacy, a bundle consisting of Zebra2, the Dark Zebra and every official soundset. But what does it mean exactly for Zebra owners and for new users?
What is it?
Zebra Legacy is Zebra2 for only 99 €, plus The Dark Zebra and all the other commercial Zebra2 soundsets on u-he's website for free. The wildest Zebras ever with 4000+ presets, most of them polished, tagged and with added XY pad control.
The Dark Zebra arose from a collaboration between Hans Zimmer and Howard Scarr. The soundset contains 400 presets—nearly all the Zebra sounds found in the The Dark Knight and The Dark Knight Rises soundtracks, and some that did not make it into those films.

Also included is a custom-built version of Zebra2 (ZebraHZ) requested by Hans to suit his workflow. Several of the Dark Zebra presets take advantage of the extra features only available in ZebraHZ.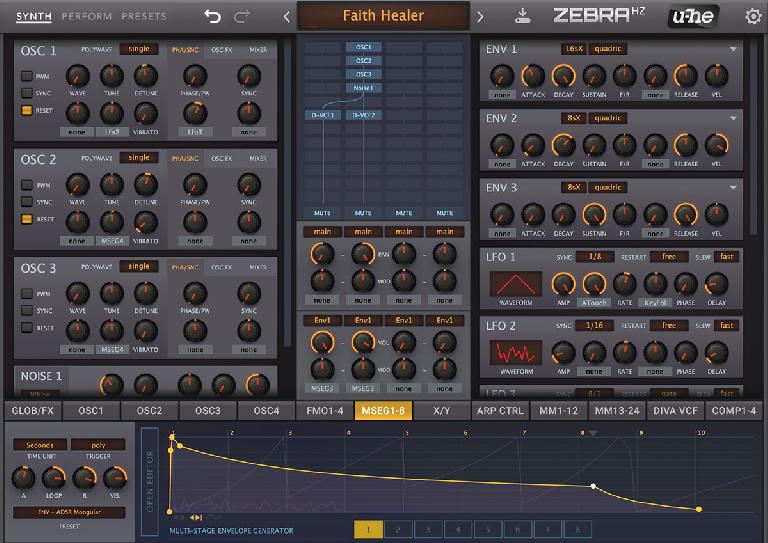 Is Zebra Legacy free for you?
Quite likely! There are 3 scenarios:
1) If you already own a license for Zebra2 and The Dark Zebra
Congratulations! Simply download Zebra Legacy from u-he's website and install it. You will also receive a free license for Zebra3 as soon it becomes available.
2) If you already own a license for Zebra2 but not for The Dark Zebra
Congratulations! Simply download Zebra Legacy from our website and install it. You can also upgrade to Zebra3 for only 30 € as soon as it becomes available.
3) If you don't own Zebra2 yet
You can buy Zebra Legacy immediately for only 99 €. As Zebra Legacy is such a bargain (and to be more fair to existing Zebra2 and ZebraHZ owners), we will not be offering a Zebra3 upgrade path from the new 99 € licenses.
Where can I get it?
Zebra Legacy is now available from u-he's website. Simply download and install.
What's in the .ZIP?
There are two main installers, one for Zebra2 (including Zebralette, Zebrify and Zrev), and another one for ZebraHZ / The Dark Zebra. If you already have the latest versions installed, there's no need to install them again. If you have older versions installed, it is best to update them.

The Soundset folder contains all the free soundsets in .uhe-soundset format so you can install whatever you like per drag and drop (read the installation instructions in that folder). We recommend installing them all!
When is Zebra3 coming?
Although there is no confirmed date for the release of Zebra3 synth yet, u-he says they have been making great progress recently. So stay tuned!