You've Never Seen a Minimoog Model D Like This Before
A week without an article mentioning the Minimoog Model D seemingly isn't possible. To ensure we're not responsible for splitting space time continuum here's a rather different and fetching Minimoog.
The Minimoog Model D has garnered lots of attention due to the intention of Behringer to release a clone in the very near future. We're not going to talk clones here though. Rather let's focus on the original Minimoog. Famed for its sonic properties this iconic analog synth has a distinctive aesthetic too. The Appalachian hard-wood enclosure and hand-finished aluminum chassis are as recognized as its sound. So what happens when you replace the wooden enclosure with a different material?
Here's a Minimoog Model D with the aluminum faceplate, but the wood has all gone. Instead there's red-tinted plexiglass. This photo was shared by Greg Marchesini to the Moog Fan Club Facebook group.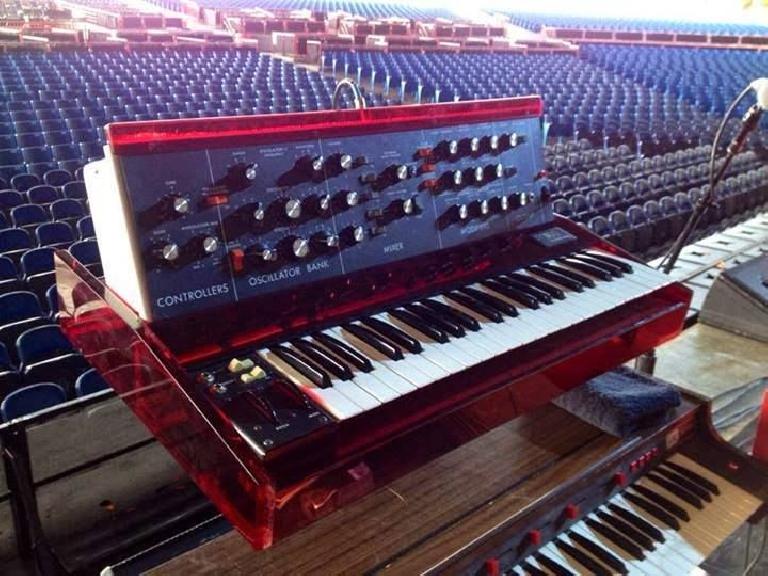 And here's the original Minimoog with wooden enclosure: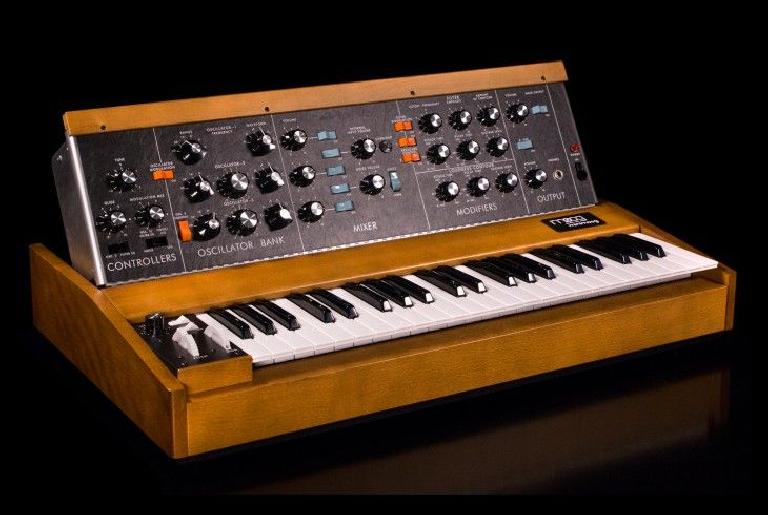 Initially nobody knew where that photo came from or who the Minimoog belongs to. But came forward to lay claim saying, "That's the custom plexi mini moog we built for Bobby Sparks that now tours with Snarky Puppy".