If you spend time in Korg volca groups, forums and message boards, you'll known that one of the most desired additions to the volca range of music machines is a volca mixer. Everytime there's a product announcement from Korg, those same volca users quietly cry into their pillows, cursing their luck and pray for the day a mixer should come their way.
Well, here is the volca mixer...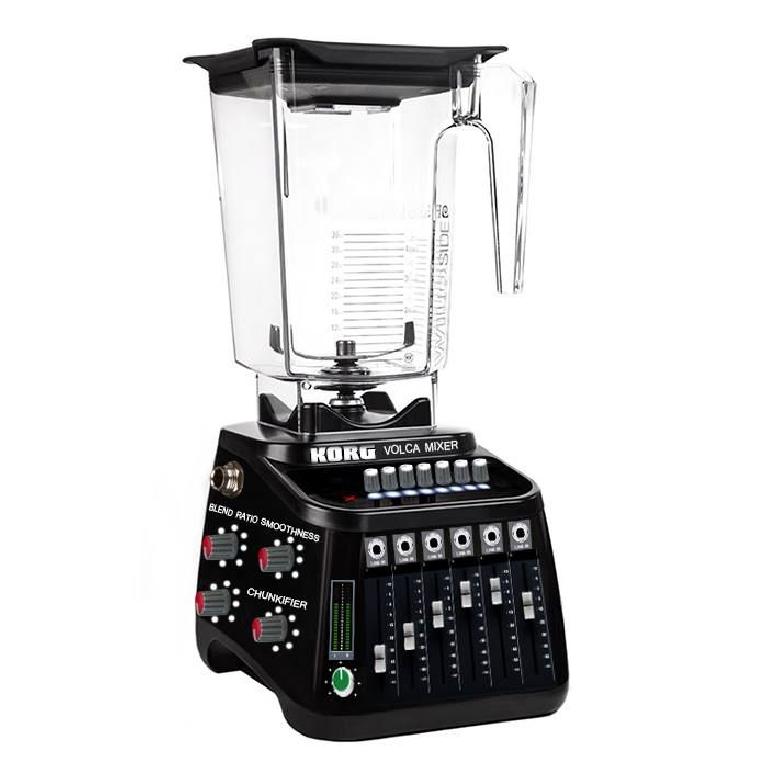 We take no responsibility should you decide to put a volca in a mixer to see how well its beat blends.
OK, OK. let's not even pretend this is real! Matthew R Webb has followed up his incredibly cool Volca Toaster mock-up... you remember the one... it followed soon after the release of the volca Kick.
Now with a toaster and a mixer can we expect to see a volca coffee maker? I'm curious to see what comes next from Matthew.