BUENA PARK, Calif. (April 6, 2017) – Yamaha has announced that its groundbreaking website, Soundmondo, has reached its 10,000-upload milestone. This growth far exceeds the company's expectations, and stands as a harbinger of upcoming possibilities.
Soundmondo is a social sound-sharing website created by Yamaha. It is one of the first sites to implement WebMIDI, a W3C (API) pioneered by Google in Chrome (versions 43 and later). WebMIDI connects MIDI devices to the Internet allowing musical instruments to play online synthesizers, as well as save or share sounds with Soundmondo. Because WebMIDI is part of Chrome, Soundmondo works on Mac, PC and Android devices.
Since its official launch in January 2016, Soundmondo has seen surprising growth in new network accounts and in sound uploads by users of Yamaha reface Mobile Mini Keyboards, according to Nate Tschetter, marketing manager, Music Production, Yamaha Corporation of America.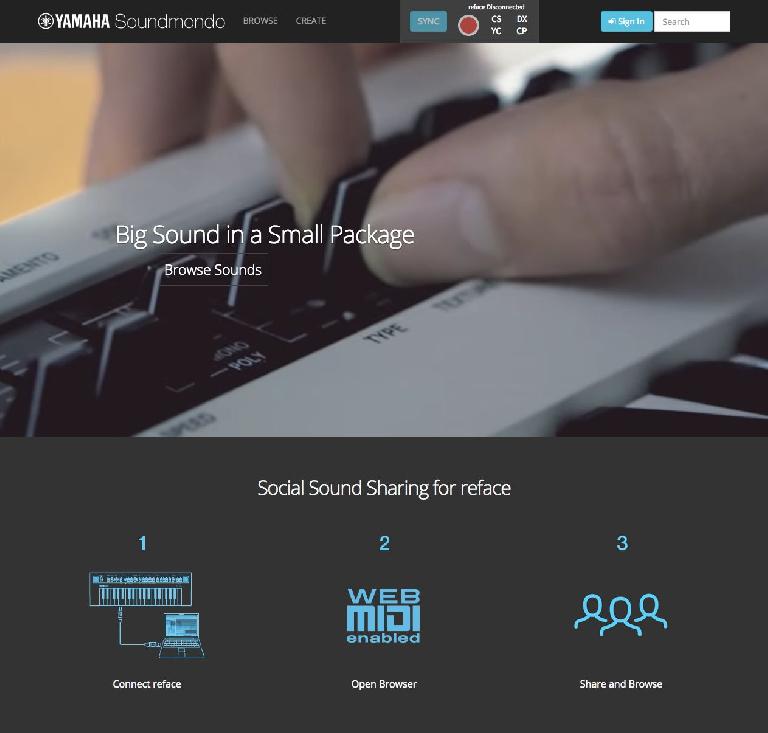 The growth rate of Soundmondo has encouraged Yamaha to contemplate new network capabilities, such as expansion to other synthesizer platforms, including the company's flagship MONTAGE line. The company is also planning further integration with its iOS app, reface Soundmondo (formerly reface capture), as well as development of other social features, including comments, ratings and leaderboards.
"Our ongoing goal is to maintain Soundmondo as a valuable customer service," Tschetter says. "When you unpack a Soundmondo-ready keyboard, you get more than a high-quality instrument. You get a global network of musical collaborators ready to share their work; in turn, they're eager to check out yours. Soon we'll be making that global network even broader and more interactive as we add new features."