SHIZOUKA, Japan (November 12, 2015) — Yamaha today announced the release of the new MT Series professional studio monitor headphones, the HPH-MT7. The concept is to deliver exceptional precision and fidelity that will provide audio engineers in professional monitoring environments with an ideal platform to build their own signature sound.
Drawing from the same philosophy of sonic purity that inspired the development of the industry standard NS-10M studio monitor speakers, MT7 headphones are designed to deliver flat, high-resolution sound with precise stereo imaging and faithful source signal reproduction. They also provide a high level of isolation and comfort, which is ideal for extended listening sessions where fatigue is a primary consideration.
The MT7 headphones feature custom drivers equipped with CCAW voice coils and powerful neodymium magnets to achieve precise definition and control even at the highest output levels. Made from aluminum wire coated in highly conductive copper, the lightweight yet powerful drivers deliver a broad frequency response of 15 Hz-25 kHz.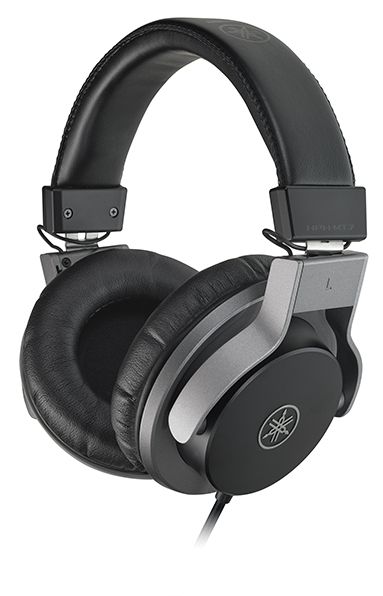 The HPH-MT7s are designed to delviver flat, high-resolution sound with precise stereo imaging.
The sturdy design features a closed-back, circumaural configuration that provides a comfortable fit and the solid ABS housing, die-cast aluminum support arms and sweat-resistant headband ensure that the MT7 models have the durability required for the rigors of road travel. The large ear pads are made from a smooth synthetic leather and low-resistance cushions that absorb excess vibrations and reduce sound leakage, providing outstanding isolation and stress-free wearability over extended periods of time.
A three-dimensional arm pivot construction and highly adjustable slider length allows the angle of the ear pads to fit the shape of the wearer's head perfectly, helping to alleviate fatigue. MT7 headphones also feature steerable earcups for single-ear monitoring and a straight, lightweight three meter cord that comes equipped with a corrosion-resistant gold-plated stereo mini-plug and a gold-plated 6.3 mm stereo adaptor that allows them to be used with professional audio gear and portable audio players.
"The HPH-MT7 studio monitor headphones exemplify the sound philosophy that we have pursued consistently since Yamaha first produced the industry standard NS-10M monitor speakers," said Ken Hiraoka, department manager, Yamaha Pro Audio, "The recent trend of increasing usage of headphones in a growing variety of recording and live sound environments served as the impetus for the creation of the MT7 models. We set out to make headphones with superior fidelity and sound source reproduction that live audio and studio professionals require, along with a very high level of comfort, durability and versatility to accommodate a wider range of monitoring applications."
The MT7 (MSRP: $299) is expected to ship January 2016.
For more information, please visit http://4wrd.it/MT7.