I literally can't get enough of the XOXX Composer. When we reported on it back in April 2016 it looked good. Now, with it seemingly getting closer to a version we could try, XOXX goes beyond looking cool. This new video demo below shows how cool it is in action:
XOXX Composer from Axel Bluhme on Vimeo.
Here's what Axel Bluhme says about the XOXX Composer:
"XOXX Composer is a sound sample instrument using magnets to create digital music in a playful and visual way. Music software and hardware are powerful but complex products that have gone through many years of abstraction to grow their functionality.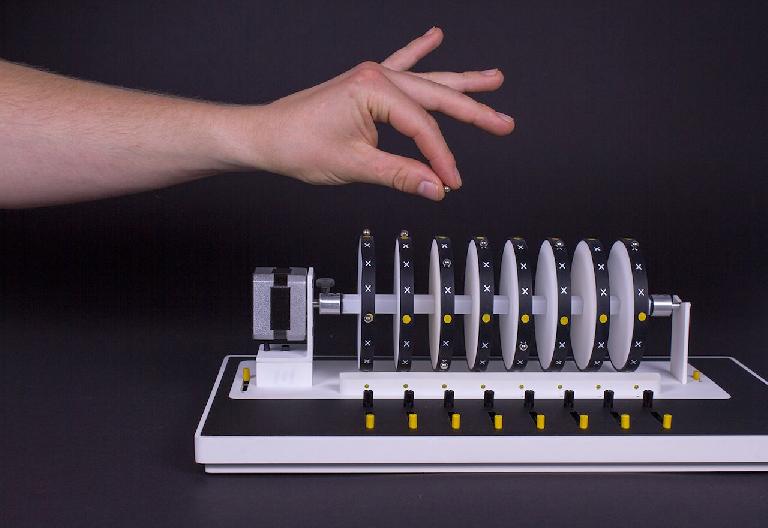 "This has in many cases resulted in confusing mental models and skewed cognitive foundations. XOXX Composer wants to simplify the language of rhythm by exposing how hidden digital functions like; sampling, looping and sequencing relate to mechanical functions and physical interaction.
"The solution is a plug and play hardware and desktop app in a framework designed to let anyone create music from all kinds of genres by snapping magnets. The kinetics combined with the ability to turn the musical timelines by hand creates a iterative and playful approach to music creation.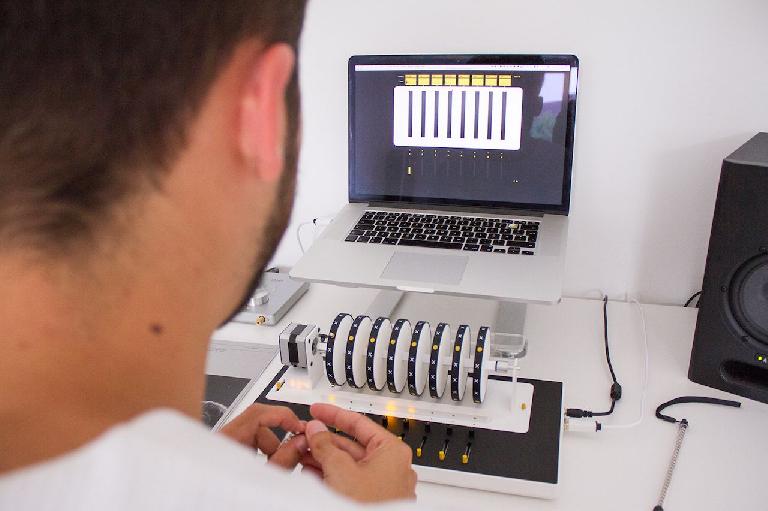 "One can think of XOXX Composer like a sketchbook for digital music as it allows for quick and playful idea variations. Once a musical foundation has been born it is easy to export MIDI to whatever platform one desires. The physical interface is made up of eight rotating discs and each can hold one sound. The ability to see, feel and hear the discs time lines simultaneously gives a good overview of the music and empowers rhythmical understanding. Below each disc there is a physical interface for pitch tuning and volume output.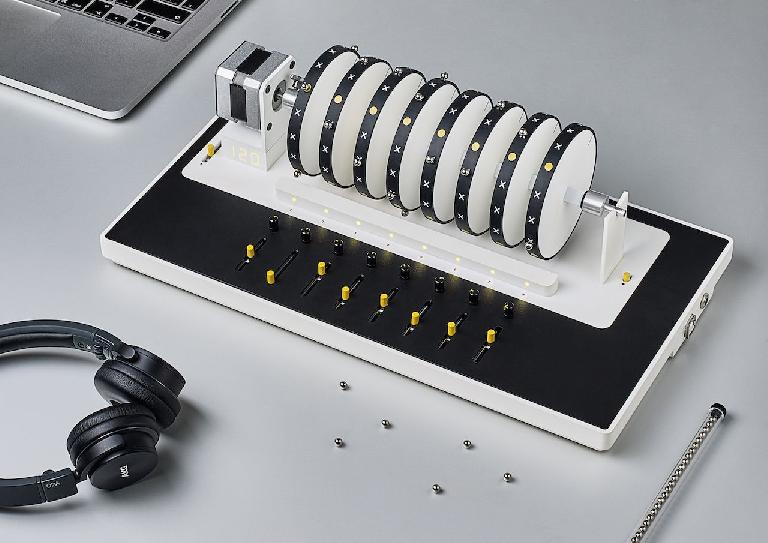 "In the XOXX booklet there are 30 templates with suggested sound samples to create all kinds of different kinds of rhythms and grooves, from raw industrial techno to groovy 80's disco and dusty hip hop beats. There are also empty slot templates to fill in with your own creations."