Lors de l'utilisation Raison de construire vos pistes peut-être la meilleure caractéristique est la capacité de «pratique» la conception de votre jeu comme vous le souhaitez. La raison a seulement un mélangeur 14 canaux, ce qui peut sembler présenter quelques limites dans le nombre de pistes et le degré de contrôle que vous avez sur le traitement de ces pistes. Mais les apparences peuvent être trompeuses.
Une des techniques les plus efficaces et la créativité d'amélioration-je utiliser dans Reason est de créer des sous-mêle de toutes les différentes parties de ma piste. Le mélange de sous-qui est toujours d'intérêt pour les gens avec qui je travaille est le mélange du tambour sous en particulier lorsque vous travaillez avec MC. Ils ont, par nature, sont toujours préoccupés par la manière dont le son des tambours. J'ai créé un tambour en particulier sous-mix que j'ai toujours utiliser lors d'un MC se présente à la porte.
Etape 01

Let's build a drum sub-mix from the ground up. First lets create a
Combinator
: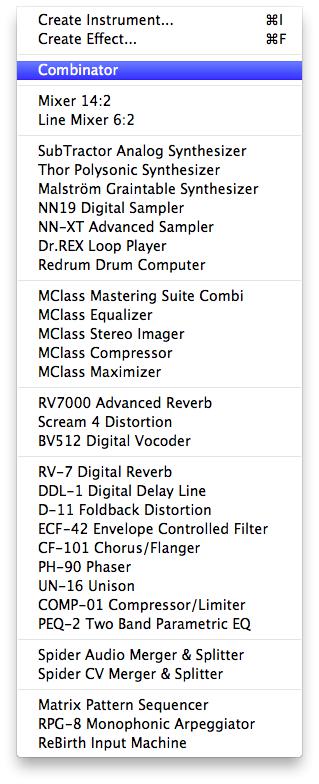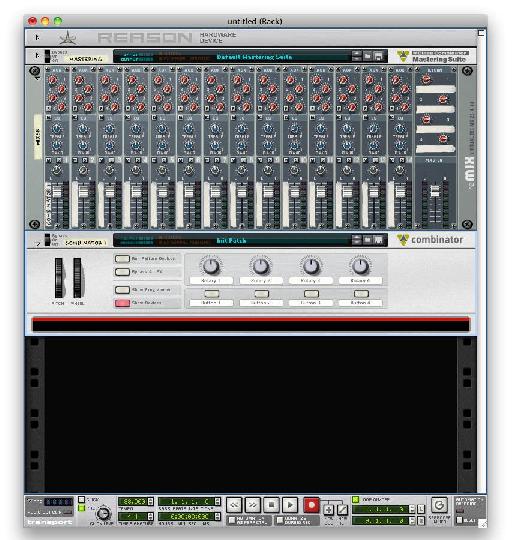 Etape 02

Dans le combinateur vides, nous allons ajouter un mélangeur 14:02

Etape 03

Ensuite nous allons ajouter nos effets et de leur permettre d'être acheminés automatique vers le mélangeur. Dans cet ordre, nous allons ajouter:
an M-class compressor
M-class Equalizer
Scream 4 and
an RV7000 reverb
Vous devriez maintenant avoir un patch Combinator qu'il ressemble à ceci: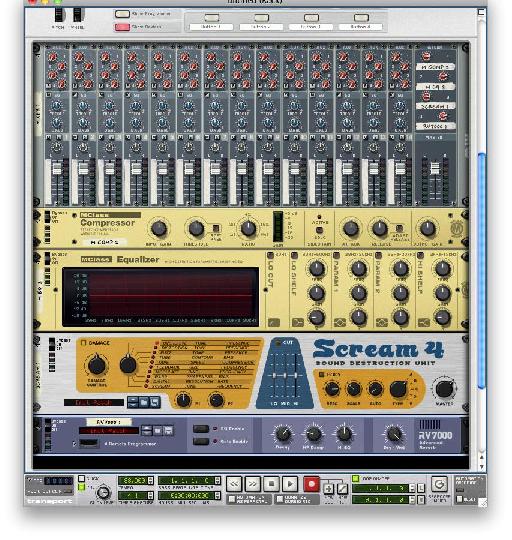 Etape 04

Maintenant nous allons ajouter un Redrum, mais nous allons contourner le routage automatique. Nous faisons cela en allant dans le menu Créer, maintenez la touche Maj enfoncée et sélectionnez Redrum. Maintenant que vous avez ajouté le Redrum au rack appuyez sur la touche Tab pour tourner autour de la baie. Votre Redrum devrait ressembler à ceci: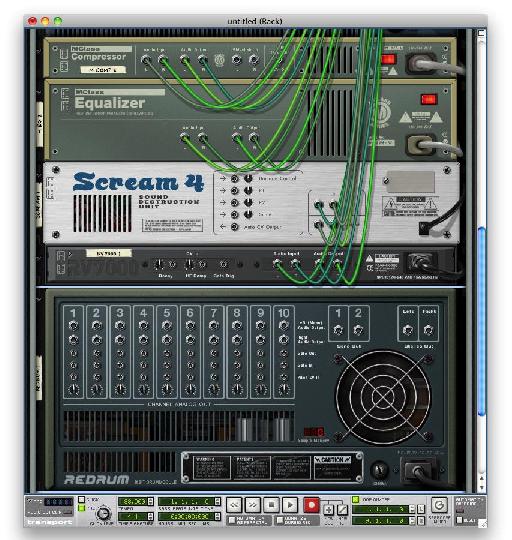 Etape 05

Maintenant cela va nous donner la liberté à patcher notre Redrum dans le mélangeur comme nous s'il vous plaît. C'est là l'un des premiers secrets de production du tambour mensonges. Ce que nous allons faire est de patch de chacune des 10 voies en Redrums c'est canal de mixage propres. Cela nous donnera le pouvoir de traiter individuellement chaque son de batterie de notre Redrum comme nous s'il vous plaît, sans être limité par le traitement du signal de la console principale.
Click and drag your mouse over the channel of the Redrum. Having done this a grey patch cable should appear. Drag the cable up to the mixer above your effects and patch it into the input of the first channel on the mixer in your Combinator. You will notice that by doing this once both the left and right outputs are patched to the mixer, which is a nice time saver. Your connection should look like this: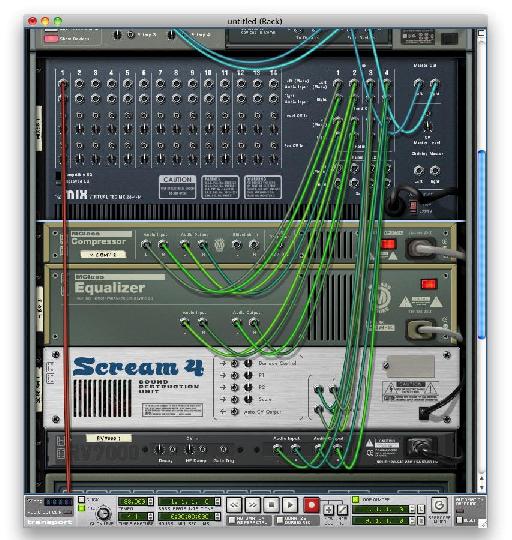 Un travail correctif complété se présente comme suit: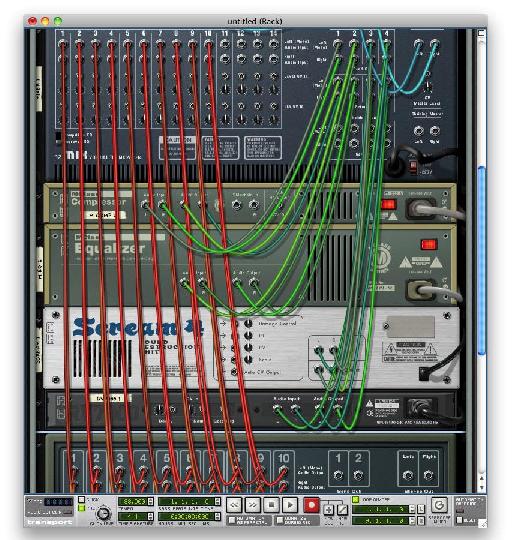 Vous remarquerez également que votre table de mixage sur la face avant sera étiqueté en conséquence ainsi:

Touches finales

La touche finale est de sauver ce patch Combinator et peut être même le configurer comme votre modèle par défaut d'apparaître lorsque vous démarrez la Raison. Nous faisons cela en cliquant sur l'icône de disquette sur le devant de la Combinator:

Nom de votre patch: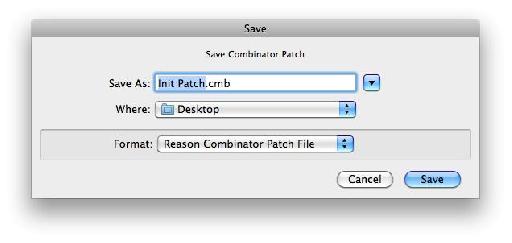 Si nous voulons sauver cette configuration que notre modèle par défaut au démarrage il suffit de l'enregistrer comme un morceau en utilisant le raccourci: Command Control S. Nommez votre chanson et choisissez où vous souhaitez l'enregistrer.
Ensuite, nous irons dans notre fenêtre Préférences: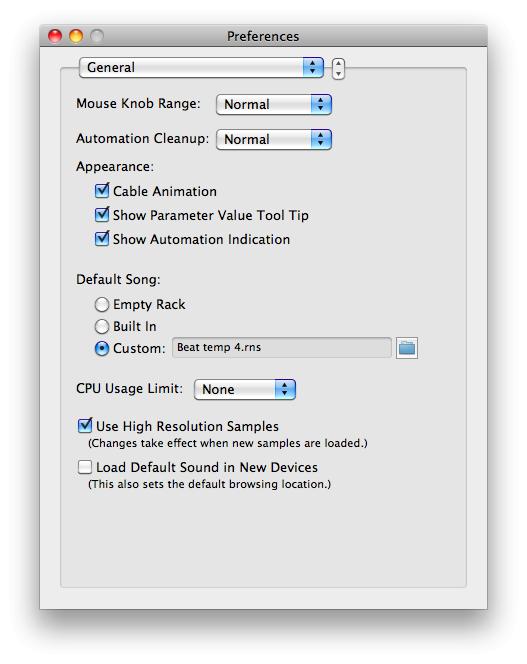 Sélectionnez Personnalisé sous la rubrique «morceau par défaut" et cliquez sur l'icône du fichier à droite de l'option par défaut chansons nom actuel. Cela fera apparaître la liste de vos projets Raison sauvé (chansons):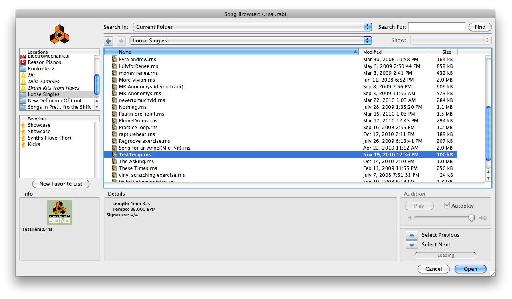 Sélectionnez votre chanson et choisissez Ouvrir. Vous verrez que votre morceau sélectionné est maintenant le morceau par défaut personnalisées. Lorsque vous redémarrez Raison de ce modèle se charge et vous êtes prêt à commencer à travailler avec le lancement sur un beat.
Je fais ces modèles pour toutes sortes de situations différentes allant de beats, voix et synthé idées que vous ne savez jamais ce que la journée peut demander. Mais être prêt à tout est la clé. Je voudrais vous suggérer de prendre un certain temps et faire la même chose avec votre mis en place par pré-faire des modèles à votre goût et les sauver.
Jusqu'à la prochaine fois .. Rester créatif et de vérifier ces tutoriels Raison pour en savoir plus.