Cuando se utiliza la razón para construir las pistas tal vez la mejor característica es la capacidad de las "manos en" el diseño de su conjunto hasta que lo desee. La razón sólo tiene un mezclador de 14 canales y esto puede parecer que presentan algunas limitaciones en el número de pistas y la cantidad de control que tiene sobre el procesamiento de las pistas. Pero las apariencias pueden ser engañosas.
Una de las técnicas más eficaces y la mejora de la creatividad-que utilizo en la razón es la creación de sub-mezcla de todas las partes de mi camino. La mezcla de sub-que es siempre de interés para las personas con las que trabajo es la mezcla de tambor sub especialmente cuando se trabaja con el MC. Que, por naturaleza, siempre están preocupados por cómo suenan los tambores. He creado un tambor en particular sub-mix que siempre uso cuando un MC se presenta en la puerta.
Paso 01

Let's build a drum sub-mix from the ground up. First lets create a
Combinator
: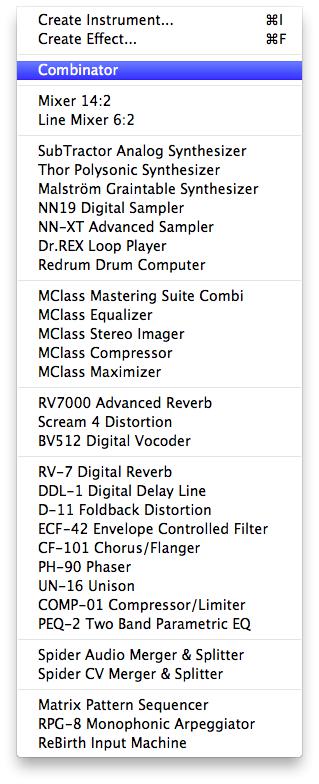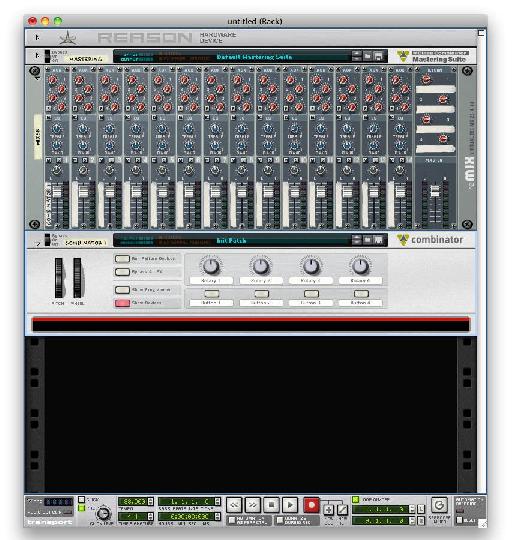 Paso 02

En el vacío combinador vamos agregar un mezclador 14:02

Paso 03

A continuación vamos a añadir nuestros resultados y permitir que se auto dirige a la mesa de mezclas. En este orden, vamos a añadir:
an M-class compressor
M-class Equalizer
Scream 4 and
an RV7000 reverb
Ahora debe tener un parche Combinator que tiene este aspecto: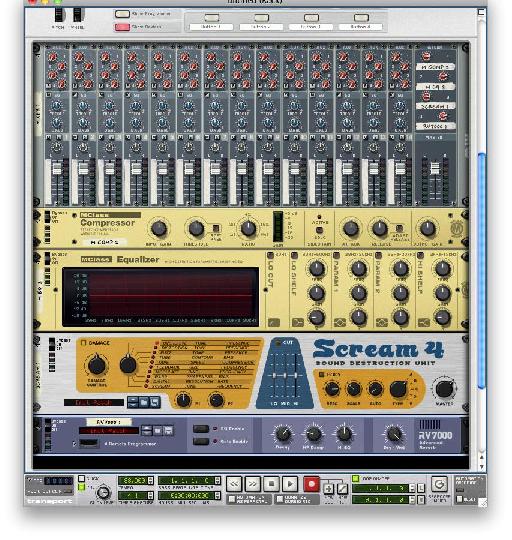 Paso 04

Ahora vamos a añadir un Redrum, pero vamos a evitar de enrutamiento automático. Esto lo hacemos yendo al menú Crear, mantener pulsada la tecla Mayús y seleccione Redrum. Ahora que ha agregado el Redrum en el bastidor, pulse la tecla Tab para activar la rejilla alrededor. Su Redrum debería tener este aspecto: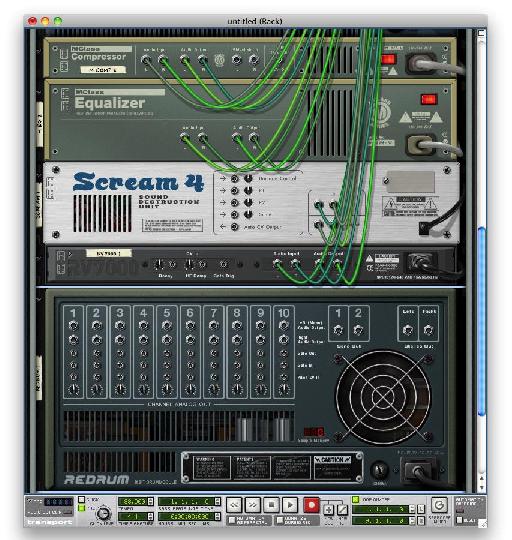 Paso 05

Ahora bien, esto nos dará la libertad de nuestro parche Redrum en la mesa de mezclas como nos plazca. Aquí es donde uno de los primeros secretos de la producción de tambor se encuentra. ¿Qué vamos a hacer es parche cada uno de los 10 canales en Redrums es mezclador de canales propios. Esto nos dará el poder para procesar individualmente cada sonido de batería de nuestro Redrum lo que queramos sin estar limitados por el procesamiento de la señal de la mesa principal.
Click and drag your mouse over the channel of the Redrum. Having done this a grey patch cable should appear. Drag the cable up to the mixer above your effects and patch it into the input of the first channel on the mixer in your Combinator. You will notice that by doing this once both the left and right outputs are patched to the mixer, which is a nice time saver. Your connection should look like this: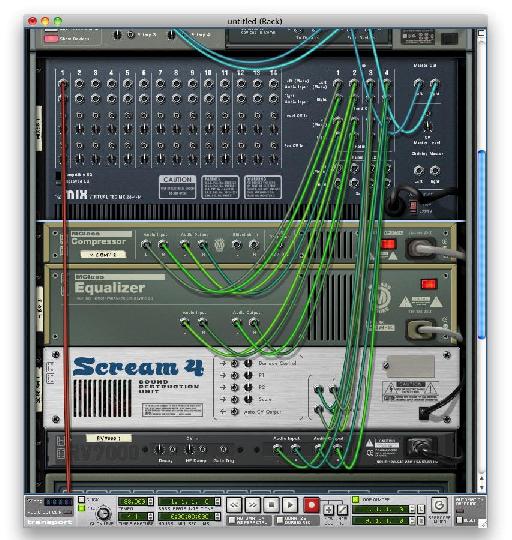 Un trabajo de parche terminado se verá como sigue: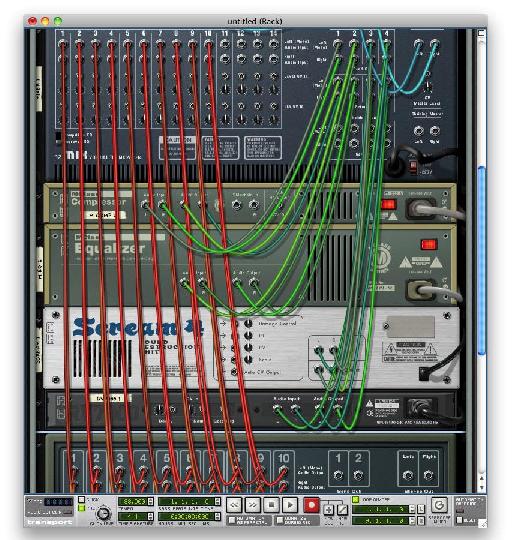 También se dará cuenta de que su mesa de mezclas en la parte frontal serán etiquetados de acuerdo, así:

Toques finales

El toque final es salvar a este parche Combinator y tal vez incluso se creó como una plantilla por defecto que aparezca cuando se inicia la razón. Hacemos esto haciendo clic en el icono del disquete en la parte frontal de la Combinator:

El nombre de su parche: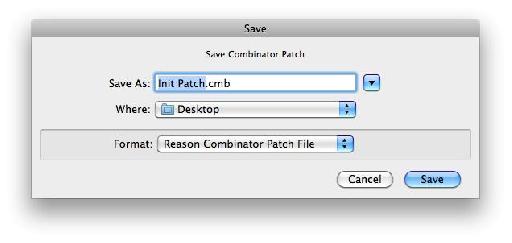 Si queremos salvar esta configuración como nuestra plantilla por defecto en el arranque, simplemente guardar esto como una canción con el acceso directo: Command Control Nombre S. su canción y elegir dónde desea guardarlo.
A continuación vamos a ir a la ventana de preferencias: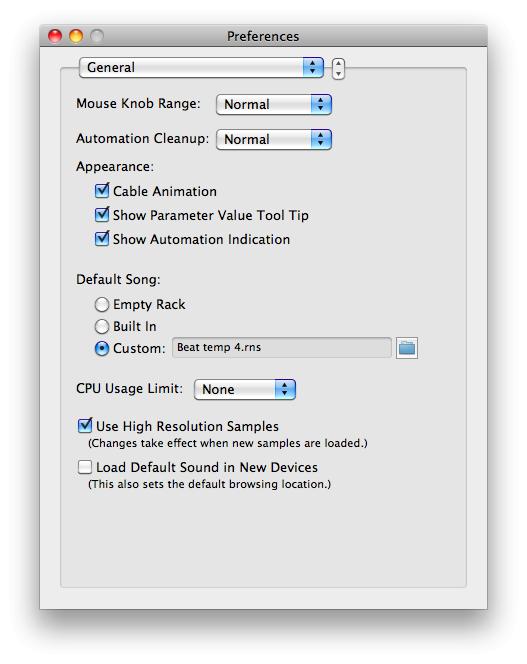 Seleccione Personalizada en 'Song Default' y haga clic en el icono del archivo a la derecha de la actual por defecto el nombre de las canciones. Con ello se abre la lista de los proyectos de la razón salvo (canciones):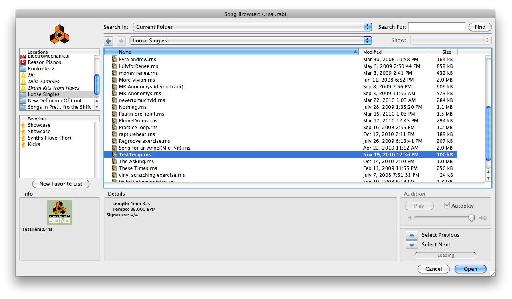 Seleccione la canción y seleccione Abrir. Verás que tu canción seleccionada es ahora la canción por defecto personalizada. Al reiniciar la razón de esta plantilla se carga y ya está listo para comenzar a lanzar con la elaboración de un golpe.
Hago estas plantillas para todo tipo de situaciones diferentes que van desde ritmos, voces e ideas de sintetizador como nunca se sabe lo que el día puede pedir. Pero estar preparados para cualquier cosa es la clave. Me permito sugerir que se tome un tiempo y hacer lo mismo con su configuración por lo que pre-plantillas a su gusto y guardarlos.
Hasta la próxima vez .. Estancia creativa y echa un vistazo a estos tutoriales razón para aprender más.