Bei der Verwendung von Reason Ihre Spuren zu bauen vielleicht die beste Eigenschaft ist die Fähigkeit, "hands on"-Design Ihrer Einrichtung, wie Sie möchten. Reason hat nur einen 14-Kanal-Mixer und das kann offenbar einige Einschränkungen in der Anzahl der Tracks präsentieren und die Menge der Kontrolle haben Sie über die Verarbeitung dieser Tracks. Aber der Schein trügt.
Einer der effektivsten und Kreativität steigernde Techniken verwende ich in Reason ist sub-Mixe für alle die verschiedenen Teile meiner Spur zu erstellen. Die Sub-Mix, der immer von Interesse zu Leuten mit denen ich arbeite ist das Drum Sub-Mix besonders beim Arbeiten mit MC ist. Sie ist von Natur aus immer mit, wie die Drums klingen besorgt. Ich habe eine besondere Trommel sub-mix, dass ich immer, wenn ein MC zeigt sich an der Tür angelegt.
Step 01

Let's build a drum sub-mix from the ground up. First lets create a
Combinator
: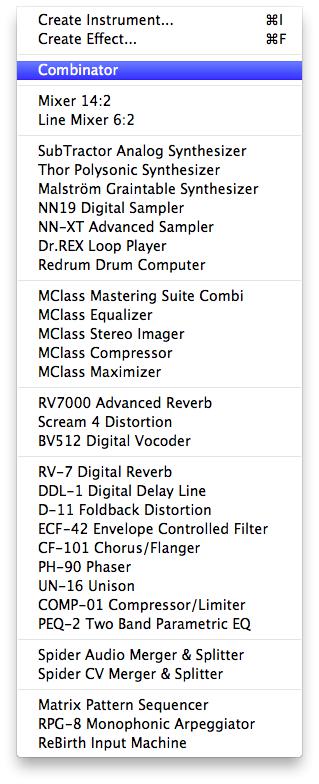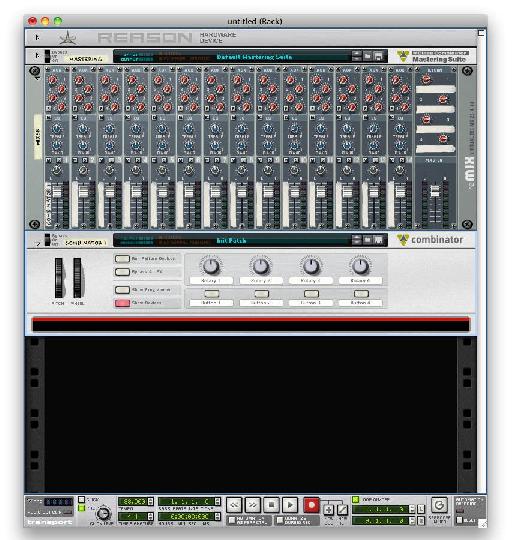 Step 02

In den leeren Kombinator werden wir fügen Sie ein Mixer 14.02

Schritt 03

Nächstes werden wir unsere Effekte hinzufügen und ihnen zu ermöglichen auto verlegt, um den Mischer werden. In dieser Reihenfolge werden wir hinzufügen:
an M-class compressor
M-class Equalizer
Scream 4 and
an RV7000 reverb
Sie sollten nun eine Combinator Patch, der wie folgt aussieht: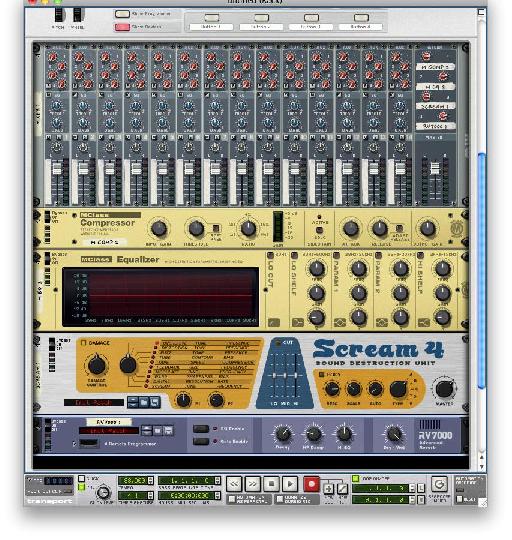 Schritt 04

Jetzt werden wir zu einem Redrum hinzufügen, aber wir werden auto-Routing zu umgehen. Wir tun dies, indem Sie auf das Menü Erstellen, halten Sie die Umschalttaste gedrückt und wählen Sie Redrum. Jetzt haben Sie die Redrum am Rack hinzugefügt drücken Sie die Tab-Taste, um das Gestell um. Ihre Redrum sollte wie folgt aussehen: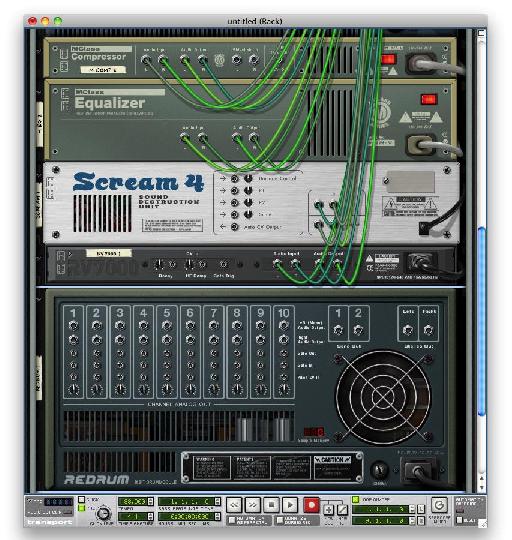 Schritt 05

Nun ist diese geben uns die Freiheit, unsere Redrum in den Mischer patch was wir wollen. Dies ist, wo man die ersten Geheimnisse in der Trommel der Produktion liegt. Was wir tun werden, ist Patch jedem der Redrums 10 Kanäle in einen eigenen Mixer-Kanal. Dies gibt uns die Kraft, individuell bearbeiten jedes Drum-Sound unserer Redrum wie wir, ohne durch die Signalverarbeitung der Hauptmixer begrenzte bitte.
Click and drag your mouse over the channel of the Redrum. Having done this a grey patch cable should appear. Drag the cable up to the mixer above your effects and patch it into the input of the first channel on the mixer in your Combinator. You will notice that by doing this once both the left and right outputs are patched to the mixer, which is a nice time saver. Your connection should look like this: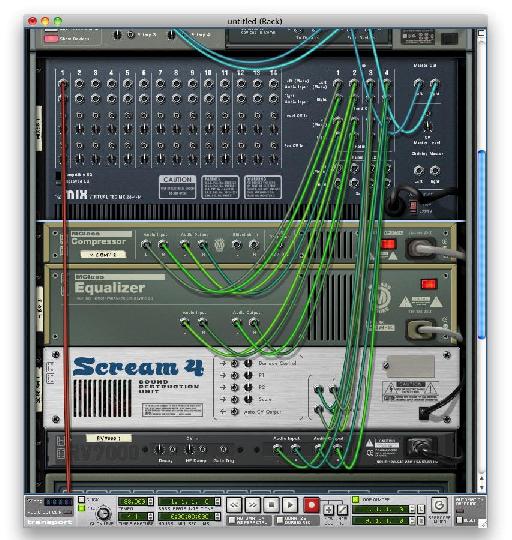 Ein ausgefülltes Patch Job wird wie folgt aussehen: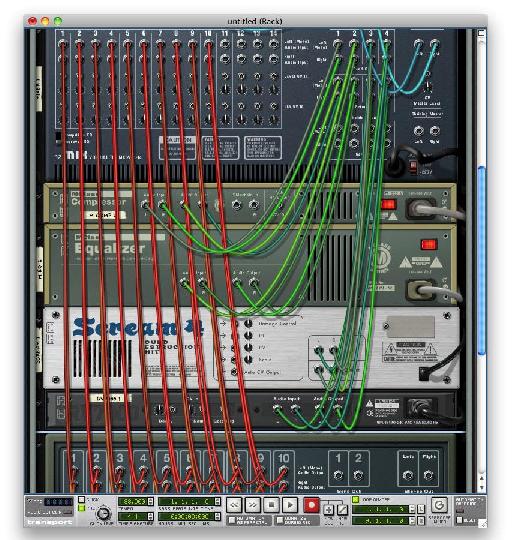 Sie werden auch feststellen, dass Ihr Mischpult auf der Vorderseite entsprechend als gut bezeichnet werden wird:

Finishing Touches

Abgerundet wird dieser Combinator Patch zu sparen und vielleicht sogar richtete ihn als Standard-Vorlage angezeigt, wenn Sie Reason starten. Wir tun dies, indem Sie auf das Disketten-Symbol auf der Vorderseite des Combinator:

Benennen Sie Ihre Patch: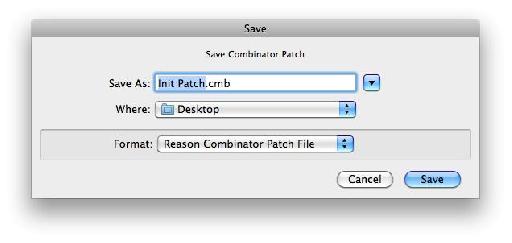 Wenn wir zu diesem Set sparen Sie bis wie unsere Standard-Template beim Start wollen wir einfach speichern Sie diese als ein Lied über die Verknüpfung: Command Control S. Benennen Sie Ihre Songs und wählen Sie, wo Sie es speichern möchten.
Als nächstes werden wir in unsere Fenster Einstellungen gehen: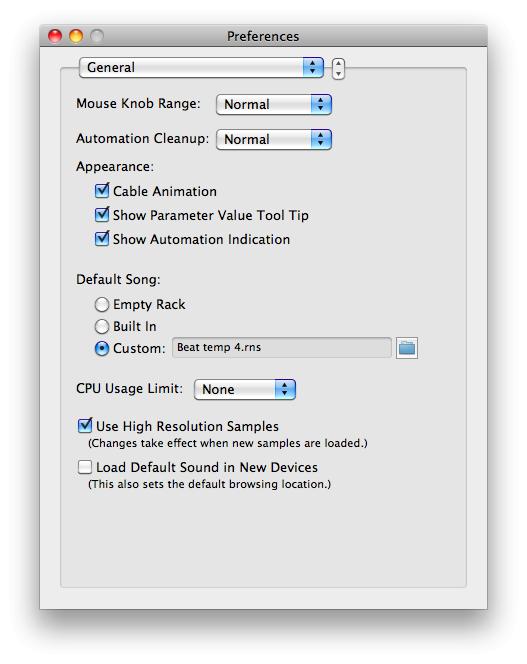 Wählen Sie Benutzerdefiniert unter 'Default Song' und klicken Sie auf das Datei-Icon auf der rechten Seite die aktuelle Standard-Songs zu nennen. Dadurch öffnet sich die Liste der gespeicherten Reason-Projekte (Lieder):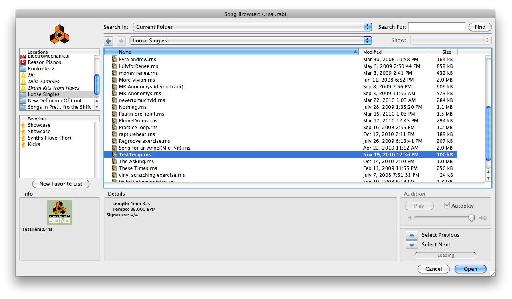 Wählen Sie Ihren Song und wählen Sie Öffnen. Sie werden sehen, dass Ihre gewählte Song ist jetzt die benutzerdefinierte Standard-Song. Wenn Sie Reason starten diese Vorlage wird geladen und Sie sind bereit, beim Start mit der Erarbeitung einer schlagen beginnen.
Ich mache diese Vorlagen für alle Arten von verschiedenen Situationen von Beats, Gesang und Synthesizer-Ideen, wie Sie wissen nie, was der Tag für Call. Aber bereit sein für alles ist der Schlüssel. Ich würde vorschlagen, dass Sie einige Zeit in Anspruch nehmen und das Gleiche tun mit Ihrer Einrichtung von Pre-machen-Templates nach Ihren Wünschen und speichern sie.
Bis zum nächsten Mal .. Kreativ bleiben und Check-Out dieser Reason Tutorials um mehr zu erfahren.