Wicked, Bad, Naughty Zoot. The Lo-Fi, Loopable, Recordable Thumb Piano
No, we haven't completely lost the plot. Zoots and Ghostly Zoots are real instruments, Kalimba's in fact, that are super controllable looping, pitch shifting, recordable thumb pianos.
Oh Zoots! Bad, naugthty Zoots... If you've never seen Monty Python and the Holy Grail, two things:
1. You won't understand the title.
2. You should watch it. What are you waiting for??
Back to Zoots, this electronic Kalimba then. Zoots from Brandnewnoise has made a version for techno and house label, Ghostly International, appropriately known as Ghostly Zoots. This isn't your average Kalimba (you might know it is a thumb piano). Oh no. You're looking at a seriously cool, loopable instrument. Thumb Piano 2.0.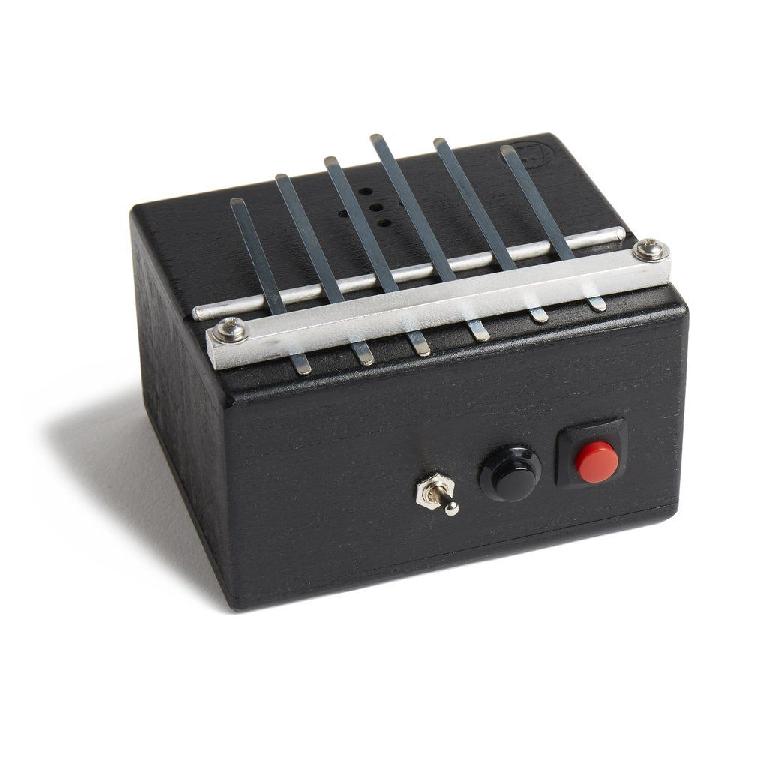 The original Zoot was released back in 2015 and the makers collaboration with Ghostly International looks likely to present Zoots to a whole new audience.
Features:
lo-fi thumb piano
Handheld, portable and battery powered
records to audio
loop switch
pitch control knob
1/8" output
Here's the story behind the original Zoots Kalimba:
"A friend living in Cape Town, South Africa brought back this crazy little thing called a Kalimba, an instrument made of rake tines, a piece of wood, and a bottle cap. Cool, right? Well, as brandnewnoise would have it, sitting around the shop one day we thought to ourselves, "let's make a kalimba!" And so we introduce to you, Zoots. Guaranteed sonic wizardry, beautiful melodies, and non-stop direct flights to Awesomeville."