What Would You Say If Behringer Made The ARP 2500 Synth Into Eurorack Modules?
Can you imagine a relatively affordable eurorack modular version of the classic ARP 2500 modular synthesizer? Behringer can.
Not content with reimagining just about every desirable synthesizer the world has ever seen into affordable desktop versions that sound great, Behringer are looking to bring classic synths to the eurorack modular world too.
Theor latest teaser on Facebook shows how they plan on bringing the ARP 2500 as individual eurorack modules.
With over 1,300 likes, 170+ shares and more than 360 comments at time of writing, it's crystal clear this would be a popular move for the vast majority of the synthesizer community.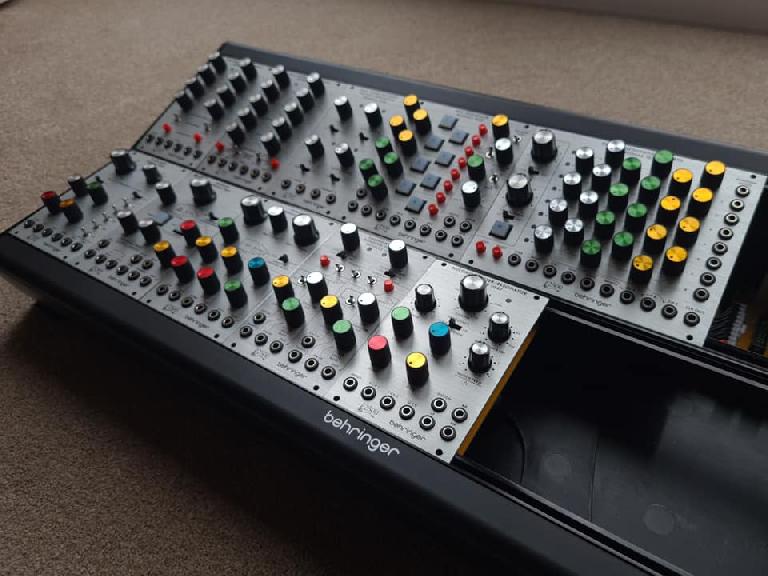 Released in 1970, the 2500 was ARP's first modular synthesizer. It was a complex monophonic beast with 15 modules in total comprising a number of VCOs, filters, modulators, envelope generators, an arpeggiatror/sequencer and a keyboard too. According to Vintage Synth, the ARP "2500s are known to have superior oscillators to the Moog, offering reliable and stable tuning that does not drift." Additionally only around 100 were sold with complete systems costing between $8,000 to $20,000. By bringing this to the masses in 2020 in eurorack format, Behringer are likely to be on to a winner as they continue to make classic synths available to modern producers.
There's no word on pricing or availability yet. Stay tuned for more info from Behringer.
[Via: Behringer on Facebook]
Learn more synthesis tips, tricks and techniques here.