TRANS-X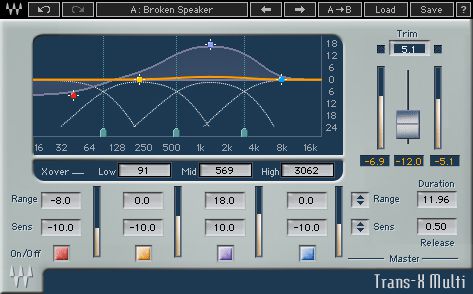 Trans-X es un plugin transitoria-configuración que pueden revitalizar las pistas individuales y mezclas llenas por igual. Con su componente multibanda, Trans-X es perfecto para fortificar loops de batería, acentuando o atenuando ataques instrumentales, y la modificación de la acústica del recinto.
"On sound effects that need a lot of punch and aggression (like impacts, gunshots, or explosions), I sometimes use two Trans-X plugins in series: one with a smaller gain range but longer duration to add a fatter, longer transient attack, the other with a shorter duration but larger gain range to add the sharp 'bite' back in."
Tim Walston, Diseñador de Sonido (The Fast and the Furious, Cautela, Star Trek)
Reg. $ 100,
MANNY MARROQUIN SIGNATURE SERIES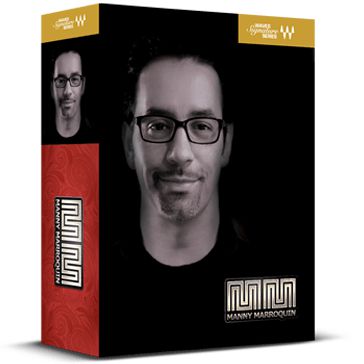 Seis plugins híbridos personalizados creados en colaboración con Manny Marroquin ganador del GRAMMY ingeniero de mezcla (Rihanna, Bruno Mars, Alicia Keys) e inspiradas por el propio flujo de trabajo de Manny.
Reg. $ 500, en venta $ 199
CLA SIGNATURE SERIES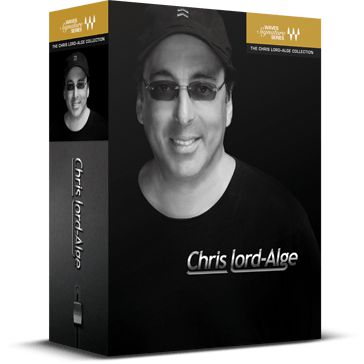 Creado en asociación con GRAMMY premiado ingeniero de mezcla Chris Lord-Alge (Green Day, Bruce Springsteen, My Chemical Romance) estos seis plugins específicos de la aplicación, emiten el sonido del Señor de la mezcla a sí mismo.
Reg. $ 500, en venta $ 199
TONY MASERATI SIGNATURE SERIES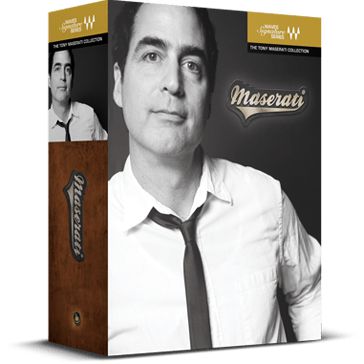 Diseñado en colaboración con varios discos de platino ingeniero de mezcla y el ganador del premio GRAMMY, Tony Maserati (Black Eyed Peas, Beyoncé, Jason Mraz), esta colección ofrece un sonido característico de Maserati en siete plugins de audio de fácil uso.
Reg. $ 500, en venta $ 199