Knoxville, TN, December 2, 2019 — Waves Audio, the world's leading developer of professional audio signal processing technologies and leading maker of audio plugins for mixing, music production, mastering, sound design, broadcast, post-production and live sound, is now shipping a line of three new distortion plugins: Waves Abbey Road Saturator, Berzerk, and MDMX Distortion Modules.
Waves Abbey Road Saturator is an analog-modeled saturation and distortion plugin developed with Abbey Road Studios engineers. Modeled directly from time-proven saturation chains at Abbey Road Studios, it provides musical saturation and distortion unlike any other device.
Waves MDMX Distortion Modules includes three distortion plugins based on musicians' all-time favorites: SCREAMER, OVERDRIVE, FUZZ. From classic fat round overdrive to freaked-out fuzz flavors, this oversaturated color palette gives you quick access to the greatest distorted sounds you know and love. The MDMX plugins offer serious tweakability: On-board dynamics, EQ and tone controls; "Temperature" controls to tweak overall color and warmth; Mix controls to blend the clean and distorted signals; and M/S processing to distort just the mids or sides of the signal—a great way to fit an instrument into the mix and change the way a sound related to the space around it.
Searching through musicians' all-time favorite FX, Waves has customized three unique-sounding color boxes to create this versatile "plug-n-play" distortion toolkit:
SCREAMER: offers a fat, round saturated tone without being spiky—the kind of sound conjured from an overdriven tube amp. It boasts an unmistakable midrange hump in the 470-750 Hz range, delivering a smooth tone that flatters synths, bass, guitars and vocals. Features include: a BOOST knob adding 6 dB of gain in the mids; a TONE control acting like a hi-fi system tilt; a TEMPERATURE control to blend a custom master EQ curve, affecting the "color" and warmth of the overall effect; a MIX knob for blending the distorted and original signals an unique M/S processing options allowing you to overdrive just the mids or just the sides.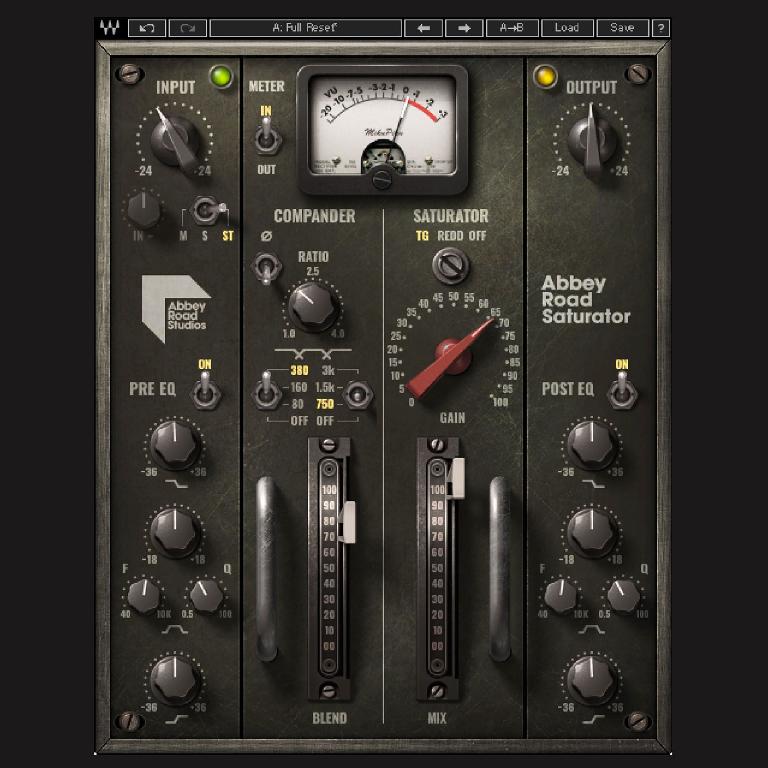 OVERDRIVE: The most versatile plugin of the trio, this module can add both subtle and not-so-subtle edge to a part. Its soft-clipper musically enhances an instrument, vocal or sample while maintaining the original character. Use it when you need the performance to stand out in the mix without necessarily hijacking center stage. Dialed in more aggressively, it has a pronounced overdrive that can be tailored and tuned for precise results. Overdrive includes two drive types: The first is higher gain with a greater emphasis on low frequencies, and the second focuses on the high end. The compressor section has a Punch mode, which acts as a fixed-ratio compressor with a choice of mild, moderate or extreme; a Rider mode, which acts like a gate and will behave dynamically; and a Blend knob, which mixes the dry signal with the dynamic signal. There's a low cut on the input to tighten the distortion, a four-band EQ on the output to shape the result, a TEMPERATURE control, which blends a custom master-EQ curve, a mix knob and unique M/S processing options, allowing you to affect just the mids or sides.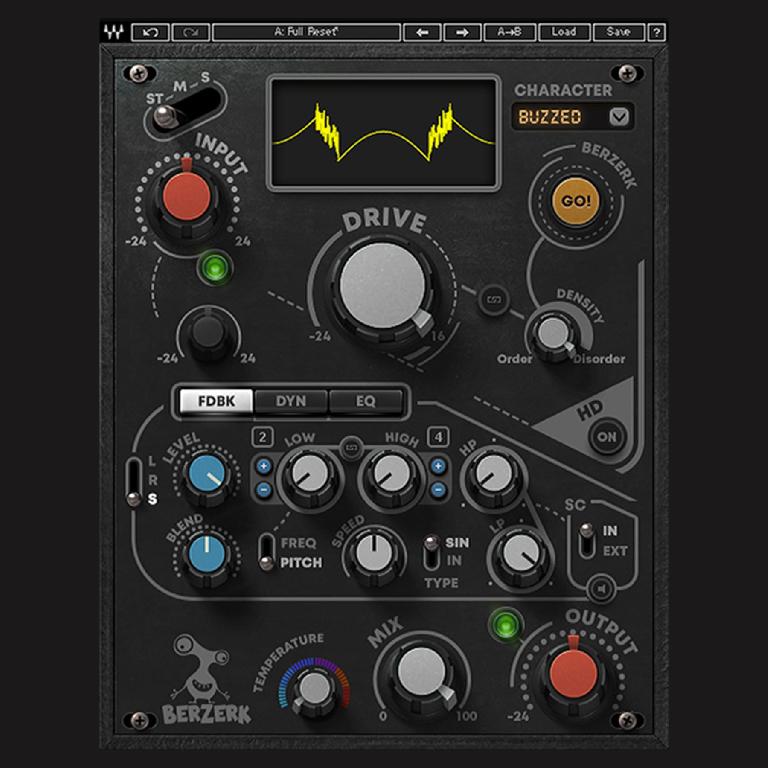 FUZZ: An aggressive high-gain fuzz effect, customized for maximum flexibility. Fuzz introduces outrageous amounts of saturation, while still allowing you to shape the distortion, synthesize octaves, and take control over the tonal footprint with compression and EQ. This plugin offers two different fuzz flavors. It has a compressor section with similar settings to the OVERDRIVE, and the same four-band EQ. The OCTAVE feature is a pitch-shifter on input pre-distortion. FUZZ shares several other features with OVERDRIVE, including the low cut on input and the mid/sides processing options, TEMPERATURE to control overall color/warmth, a Dynamics section to choose between compressor (PUNCH) and gain rider, MIX to blend the original and distorted signals and M/S processing to control mid/sides separately.