From Nirvana and Smashing Pumpkins to Foo Fighters, Green Day and Garbage, Butch Vig is one of the most influential rock producers of recent decades, leaving a musical stamp that is dripping with character.
Designed for music makers looking for a raw and creative approach to shaping vocals, Butch Vig Vocals now gives everyone the opportunity to work with the sound of a true rock innovator.
Created in collaboration with Grammy®-winning producer Butch Vig

Butch Vig's signature vocal sound in a single plugin

3-band EQ with a distinct frequency character

LoCut, HiCut and MidDip filters for removing unwanted frequencies

Compressor and de-esser

Tube and Solid State saturation with LoCut and HiCut controls and a blend option

Unique Focus control for focusing on the 1 and 2 kHz range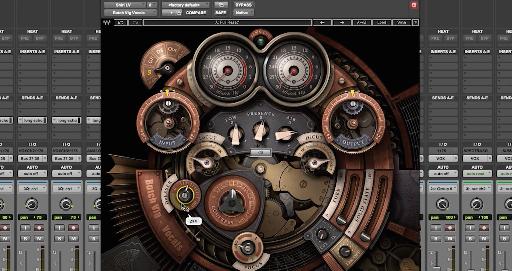 Waves Audio Butch Vig Vocals plug-in in Pro Tools.
Pricing:
The Waves Butch Vig Vocals plugin currently supports Native DAW processing. The current version does not yet support the eMotion ST mixer, MultiRack, StudioRack, and SoundGrid processing. A version supporting all of the above will be released in the coming weeks and will be available as a free download to anyone who purchased the current version of the plugin.