Wow. I knew back in the summer of 2015 when speaking with Chris from Critter & Guitari that something new was on its way. But I didn't expect this. At first glance you might think, "oh, a Pocket Piano with a screen." But, you'd be missing out a whole lot of instrument if you stopped there with the Organelle.
Critter & Guitari describe the new Organelle as "the instrument you want." So, we're off to a good start, then. Before you read on and discover the juicy specs and details, you simply MUST watch the Organelle video here:
I wish more companies made product videos like this!
"At the heart of the Organelle's sound engine is a robust computer that runs patches. A patch allows the instrument to take on different forms. Onboard hardware for sound input and output and mappable knobs, keys and buttons enable patches to synthesize, sample, effect, and anything in between!
The Organelle ships with a set of common default patches, and new patches may be loaded from a USB drive. Simply select patches from a continually-growing list, transfer them to a USB drive, reinsert it in the Organelle, and play!"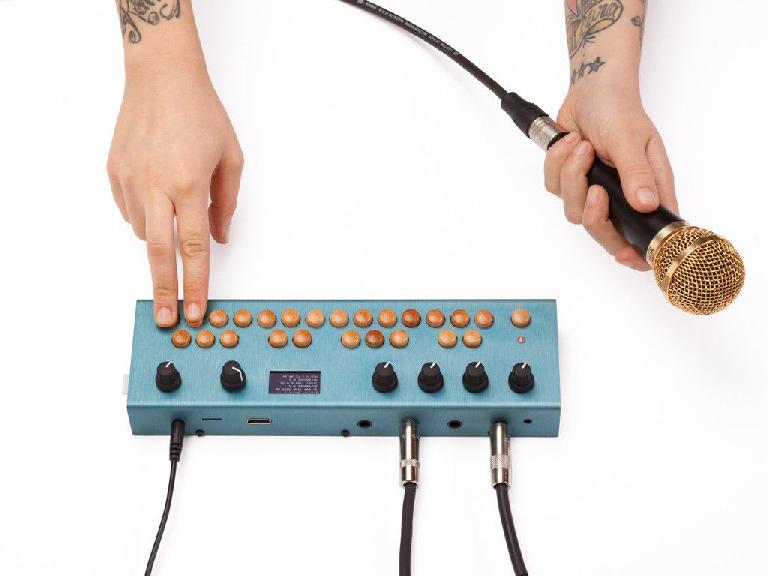 "On top of being an intuitive and powerful instrument, it's customizable so you can make music, explore sound and perform the way you want to."
And, if you're that way inclined you can create your own patches (or modify existing ones) directly on the Organelle or on a computer that can run Pure Data.
To facilitate customization, Critter & Guitari created a patch repository and forum to share ideas and possibilities.
Audio Specifications:
Sampling Rate: 44.1kHz; 16-bit (In & Out)
2x ¼" Mono Sound Output Jacks (L & R channels)
¼" Stereo Sound Input Jack