I was shocked when I discovered this video interview with Todd Barton from Buchla at NAMM 2015 had somehow got lost in the noise. So, to ensure you don't miss out, here's the video from the archives...
The Buchla 252e Polyphonic Rhythm Generator "amazing light-show" which has "11 different sequencers… can be synced" via pulse and CV or they can be separated. It's pretty awesome when you consider the possibilities. Watch the video here with Steve H, long time Buchla owner, enthusiast, composer, synthesist and publisher of macProVideo / AskVideo talking to Todd Barton who showcases the Buchla 252e.

Todd also talks about the Buchla Eurorack Adaptor which means Buchla synthezers and modules gear can now be fully integrated with Eurorack modules. Excellent news!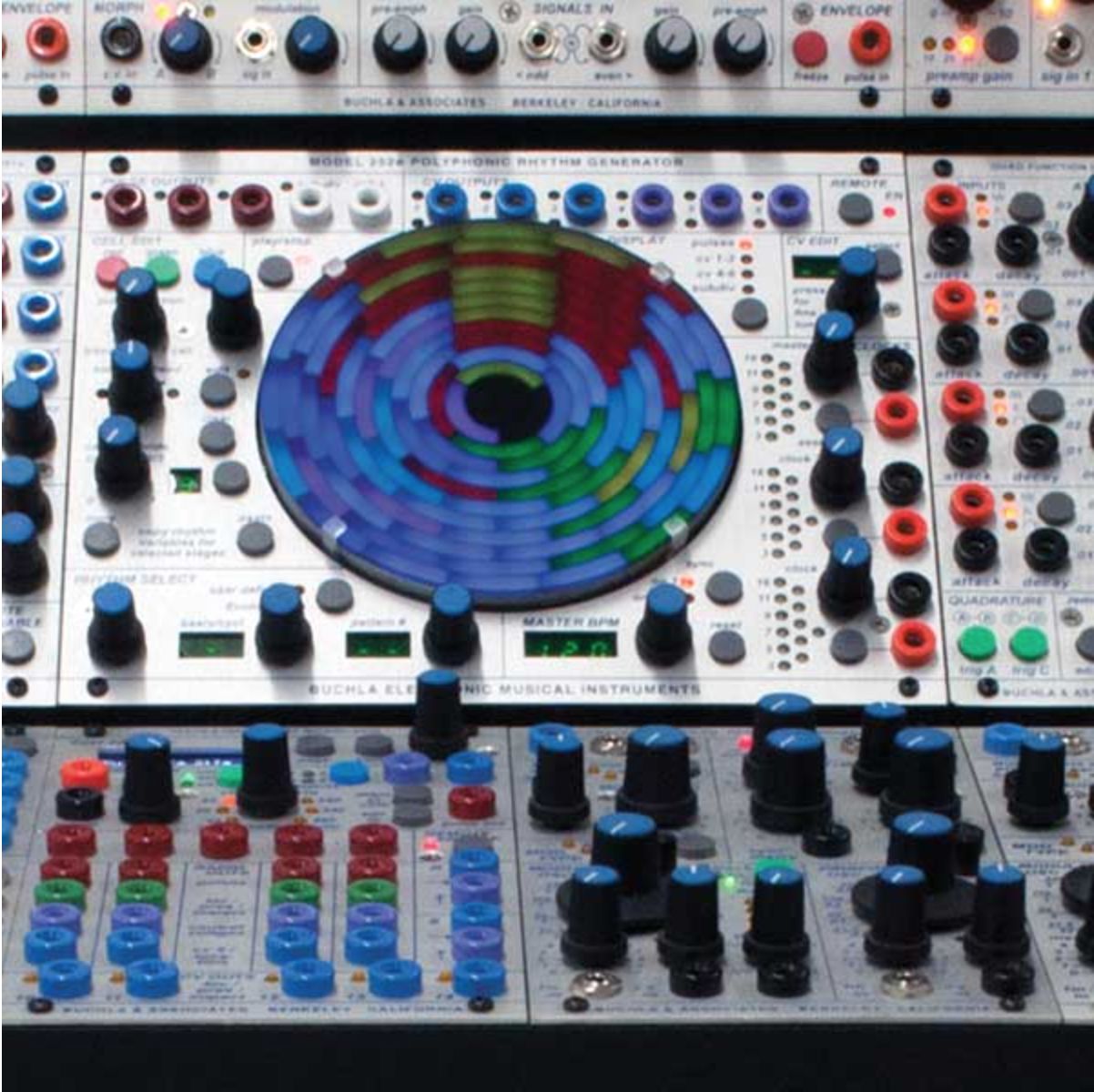 Close-up of the Buchla 252e Polyphonic Rhythm Generator's circular 11 sequencer display.
If you're interested in getting into the Buchla universe, and want a lower price point that the bigger systems, there are three new pieces of kit introduced at NAMM 2015, the Lem3 Spider, LEM128 Snoopy and LEM4 Snoopy which you can find out more about on the Buchla website.

Learn all about Synthesis at AskVideo.