Watch Teaser of Futuristic Genesis 1 Hardware Synthesizer Running Ableton Live
2BTruman decide he wants the analog feel, but the power of digital when it comes to making music. And so the Genesis 1 synthesizer (running Ableton Live) was born. Here's some early info!
There's something rather beautiful and futuristic about what we believe is called the Genesis 1 custom synthesizer by 2BTrumman. We spoke with the artist and creator to find out more about this gorgeous looking dual-screen synthesizer.
Created by 2BTruman, the Genesis 1 was designed out of the desire to have a system that allowed him to play live without a mouse, a keyboard or a laptop.
2BTruman describes the ingredients of this beautiful looking synth. "I built the Genesis, which runs on a Mac Mini (hidden inside), Ableton Live, and Bome Midi Translator. The touch interface is based on HTML."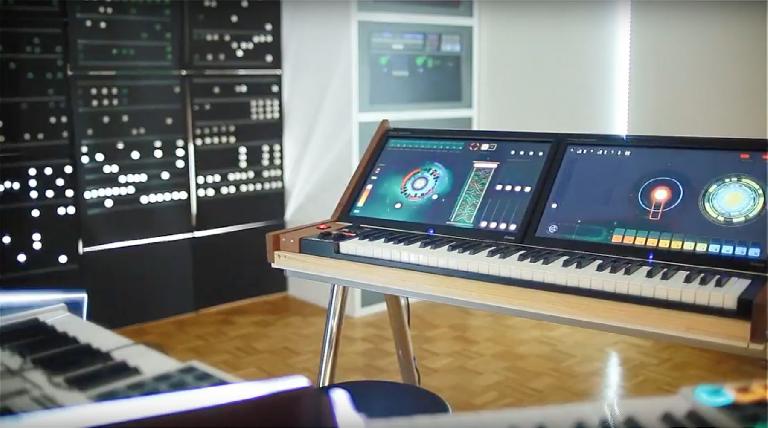 2BTruman continues that he "wanted a system that allowed me to have access to just the parameters and commands that I needed." He also assures us that a sound demo video will be coming soon and we hope it shows off some of its features like the ability to play 12 different patches, with different notes… and we're told it's a beat machine too. Lots to ways to use Genesis 1 to "build songs on the fly," and you can connect it to up to 8 MIDI controllers and more features will be announced soon.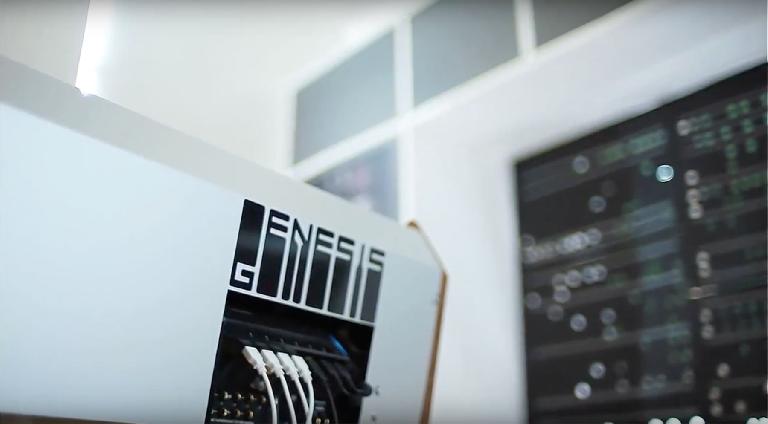 Stay tuned to AskAudio for news about more features and the upcoming video demo.