Back in April 2017 Kim Bjørn launched a kickstarter for Push Turn Move, a book about electronic music instruments, their designs, and so much more. It smashed past the goal naturally and is well under way to being released very soon.
Music instrument interface design is a fascinating subject and one that every musician and producer seems to be extremely interested in. Of course, this book is one we've personally been waiting for and have seen an browsed a pre-production copy. It is impressive and well worth checking out. So, we have invited Kim to present a free masterclass live video stream on electronic music instrument design... this is one unmissable, unique live stream!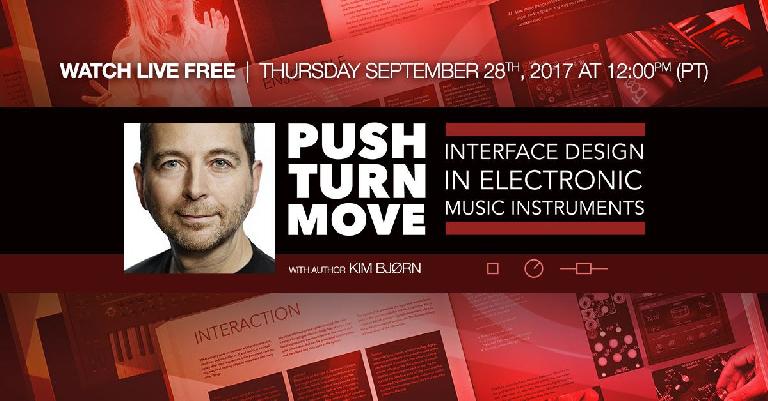 In this masterclass, author Kim Bjørn dives into some of the topics covered in his new book "PUSH TURN MOVE - Interface design in electronic music". Together we explore user centered design principles, core layout ideas for electronic instruments, and look into some of the ideas, concepts and instruments covered in the book.
A couple of the instrument brands being talked about in this masterclass include Elektron and Teenage Engineering,
When: Thursday September 28th, 2017 at 12:00 pm (PT)
Price: FREE