In just 3 minutes 15 seconds at Superbooth16, Jurgen from Jomox introduces us to the module and we get treated to some impressive feedback soncis and cool, quirky sounds. It also has CV control. In a nutshell the T-Rackonizer transforms time-based events into an analog feedback filter network.
There's tons you can do with the T-Rackonizer. For more info check out the official web page below.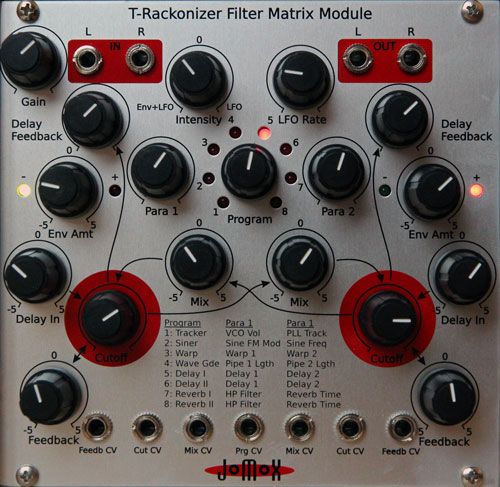 The Jomox T-Rackonizer eurorack module.
Web: http://www.jomox.de/product_details.php?lang=2&category=5&product_id=19