Valerian And The City Of A Thousand Planets is a new movie by noted French director Luc Besson. Arturia has just released a short documentary about how the movie's composer, Alexandre Desplat (Zero Dark Thirty, Grand Budapest Hotel) used the company's powerful MatrixBrute hardware synthesizer as part of his setup when creating the score.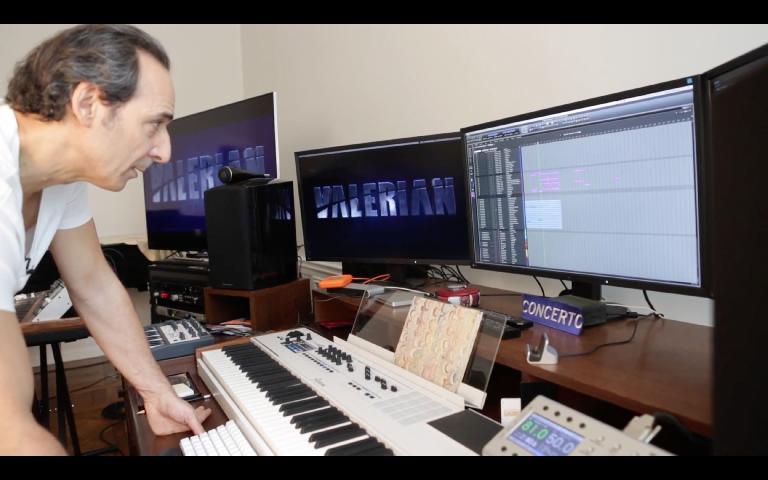 Here's what Arturia told us about it.
"Never afraid to embrace the power of electronic music for his art, Desplat makes full use of a variety of instruments, remarking: "I really like when real and fake are mixed up. I like to mix orchestral with electronic music to make sounds that are impossible for the orchestra alone."

Focusing on the Arturia MatrixBrute - an immensely powerful monophonic analog synthesizer - Desplat describes how the solid, rhythmic nature of its sequences and organic tone beautifully compliment acoustic instruments. "
You can watch the short (8 min) documentary below.
The score also contains a great deal of live orchestral performance, and the video explores how the electronic and more classical elements work together, with Desplat detailing hiw approach to scoring the movie. It's a fascinating - and rare - glimpse into this world.
Learn more about using Arturia's products in the AskAudio Academy
here.