It's quite common to come across iconic music hardware in music videos these days. The Novation Moroder made an appearance in the recent Morodor/Sia video for example. But it's unusual for the entire music video to be entered around the gear.
Decap's new video for this single 'Feeling' does just that. The only focus is on Decap performing his song live on Ableton Push and there's a "tangible playing an instrument" feeling that makes it all the more engaging.
Watch the Decap "Feeling" video here:
Even better, nothing is quantized. Everything was played and triggered live. As Decap explains, ' the goal was to play it without any mistakes and film it the whole way through'¦ No quantization is tight '" you can really let your own emotions and timing come out. There's something rigid about quantization and anything I can do to just translate my true feeling of the track and have the listener feel it raw to the core, I want to be able to do that.'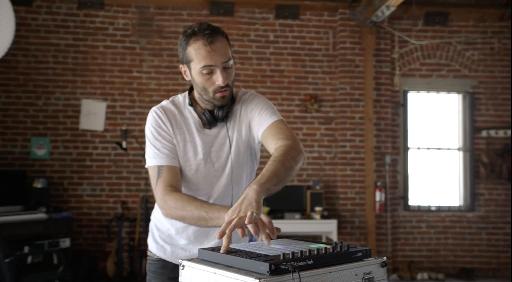 The performance video for "Feeling" by Decap is involving and engaging as we get to see how the artist really interacts with Push.
And that effect during the guitar solo at the end? It's an LFO mapped to a war pedal. But, don't take my word for it. Decap explains all in this short interview on Ableton.com.
If you want to watch tutorials on Ableton Push to help you take it to its limits, check out this excellent video course by keyboard virtuoso, Jordan Rudess.