Is it me, or are synthesizers getting smaller and smaller? We reported on the new Bastl Instruments Kastle in early October. Since then, it's making its way into the hands of synthesists across the world... and Bastl have decided to create a rather excellent 9-minute overview video showing how to use it and how to make different synth sounds.
As well as exploring its modulation and sound sections, Vaclav from Bastl shows how to make it work with eurorack synths and the Teenage Engineering Pocket Operators.
Watch A Complete Overview Of Bastl's Battery Powered Mini-Modular Synthesizer, Kastle here:
Bastl Kastle Features
mini patchbay with 16 different patch points
complex oscillator
3 synthesis modes: phase distortion, phase modulation and track & hold modulation -pitch control with offset and CV input with attenuator
timbre control with offset and CV input with attenuator
waveshape control with offset and CV input
voltage controllable LFO with triangle and square outputs and reset input
stepped voltage generator with random, 8 step and 16 step loop mode
2 I/O CV ports are available and can be routed to any patch point
the main output can drive headphones
3x AA battery operation with power switch
open source
possibility of exchanging different LFO and OSC chips
comes with patch cables
the pattern on the sides varies and every unit is an original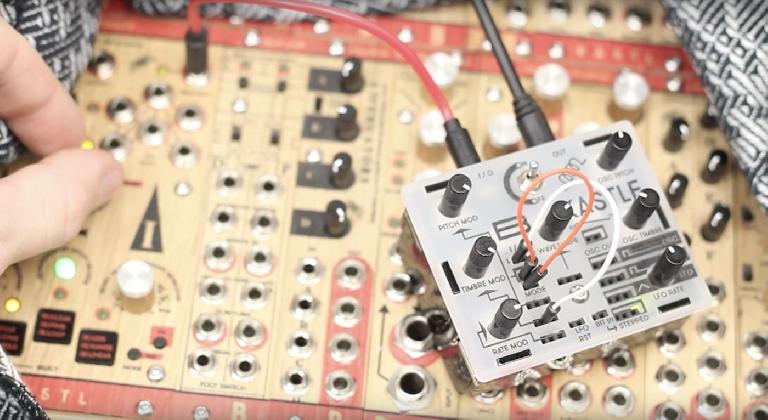 You can purchase Kastle as a pre-assembled unit or as a synth DIY kit.